Your Guide to Nursing Careers
Plan and Advance Your Nursing Career Today With Extensive Guides, Salary Reports, Case Studies, School Rankings, Interviews, Scholarships and Advice
How to Get Started
Find our comprehensive guides to starting or advancing your nursing career. Explore hundreds of nursing careers guides, study our 2023 salary reports, find how-to licensing info for LNPs, RNs or NPs for each state. Compare nursing programs with the best nursing school awards, and see our nursing resource guides for tips on NCLEX test taking and resume writing.
Nursing Careers
Explore how-to become a nurse in over 100 nursing career specialties with step-by-step educational, licensing, certification, and continuing educational requirements with information about career outlook and salary expectations.
Salary Reports
Compare nursing salaries by education level, experience, city, state, projected demand, and more to plan your career path, negotiate your salary expectation as a CNA, LPN, RN, Instructor, Midwife, NP and Anesthetist.
Nursing Licensures
Our state-by-state reports, cover topics like eNLC membership, walk-through and temporary licenses, Nursys membership, licensure by exam or endorsement, license verification, renewal, restoration, and continuing education requirements.
2023 Best 250 Nursing Schools
8th Annual Best Ranked Nursing Schools in America
Using NCLEX first-time exam pass rates, program accreditation, number of students taking the exam, and other key data, we ranked every CCNE, ACEN, and state-approved nursing programs throughout the country. You now have a clear and transparent view into what matters to you most when it comes to deciding which nursing program(s) to apply to. Below find the best 250 nursing schools. See our ranking methodology.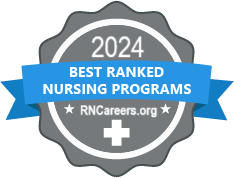 State-by-State Salary Reports
Our comprehensive salary reports combine yearly survey data from 10's of thousands of respondents, four governments agencies and our data modelers to produce practical reports and data you can use to plan your career, negotiate a raise, or understand the cost-of-living differences between states and cities.
$33,250 /year
High school diploma or equivalent, completion of a state-approved CNA training program, and passing of a competency exam
6 months to complete
187,000 yearly openings
8% Job Growth

$82,750 /year
Completion of an accredited nursing program (Associate Degree in Nursing or Bachelor of Science in Nursing), passing of the NCLEX-RN exam, and obtaining a state nursing license
2-4 years to complete
194,500 yearly openings
6% Job Growth
$51,850 /year
High school diploma or equivalent, completion of a state-approved practical nursing program, passing of the NCLEX-PN exam, and obtaining a state nursing license
1-2 years to complete
60,700 yearly openings
6% Job Growth
$82,040 /year
Master of Science in Nursing (MSN) or a Doctor of Nursing Practice (DNP) degree, a valid RN license, and experience working as a nurse, teaching experience and/or a teaching certificate or licensure
1-2 years after a BSN
9,000 yearly openings
18% Job Growth
$82,750 /year
Bachelor of Science in Nursing (BSN) degree, a valid RN license, completion of a graduate-level nurse practitioner program, and passing of a national certification exam
2-4 years after a BSN
26,000 yearly openings
40% Job Growth
$202,470 /year
Bachelor of Science in Nursing (BSN) degree, a valid RN license, completion of a graduate-level nurse anesthesia program accredited by the Council on Accreditation of Nurse Anesthesia Educational Programs, and passing of the National Certification Examination
2-4 years after a BSN
2,900 yearly openings
40% Job Growth
Team Up with Nursing Experts
At RNCareers.org, you will be teaming up with our team of nurse educators, nurse practitioners, DNPs, RNs LPNs and students to explore peer-reviewed articles, advice, data and reports on every aspect of nursing careers.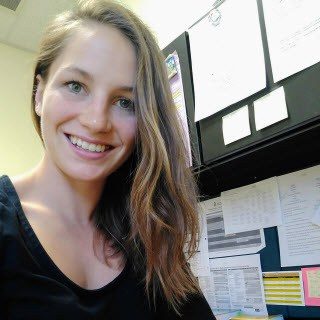 Lauren Jacobson – MS, RN, WHNP-BC
Lauren is a Registered Nurse and Women's Health Nurse Practitioner who is passionate about global health reproductive rights.
Alison Shely – DNP, FNP-C
Alison is a nurse practitioner, nurse coach, and nurse content writer who specializes in articles, guest blogger, and healthcare worker wellness.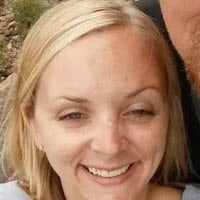 Krystina Ostermeyer – RN, BSN, CDCES
Krystina is an RN with experience in telemetry and stepdown unit, allergy and immunotherapy clinic, and adiabetes education office.
Ready to Earn Your Degree in Nursing?
Nurses have rewarding, challenging, and well-paying careers that offer excellent opportunities for growth, advancement and personal fulfillment.
Recent Articles
Explore our list of the best Family Nurse Practitioner programs in each state. These top-rated programs offer outstanding curricula, practical learning experiences, and robust alumni networks to help you excel in advanced practice nursing and make a lasting impact in your chosen field.
Discover why Nurse Practitioners are in high demand, the factors driving this trend, and the implications for healthcare professionals seeking rewarding and challenging career opportunities in a rapidly evolving industry.
Uncover the contrasting roles and responsibilities of RN vs NP in healthcare. This detailed analysis explores the qualifications, scope of practice, and career trajectories of Registered Nurses (RNs) and Nurse Practitioners (NPs), shedding light on their unique contributions to patient care.
Unveiling the vast world of nursing, this article explores 15 popular types of Nurse Practitioner specialties. Each specialty comes with unique roles and responsibilities, offering myriad opportunities for healthcare professionals to focus their skills and passion.