For the RN that enjoys being in charge, a Clinical Nurse Manager position is ideal. This RN holds a lot of responsibility, from running a nursing unit, to being in charge of staff, to fielding patient complaints and correcting the situation.  Not only must this nurse have excellent leadership skills, they should have excellent clinical skills, be adept at compromising and problem-solving, and have a head for business.
What is a Clinical Nurse Manager?
According to Villanova University, clinical nurse managers "… supervise the activities of care teams in hospitals, long-term care facilities, physicians' offices and other clinical healthcare settings. They are responsible for ensuring that quality care is coordinated and delivered to patients, through careful management of staff and other resources…. (they) are also tasked with administering financial operations, including planning budgets, supervising accounting, and coordinating financial reporting. In addition, they typically direct personnel recruitment, hiring, training and evaluations." As you can see, the clinical nurse manager has a lengthy job description. If interested in leadership roles, investigate the nurse case manager, charge nurse and nurse executive career options.
What Does a Clinical Nurse Manager Do?
The clinical nurse manager typically works a day shift, Monday through Friday, when other management personnel are on duty. That being said, with the nature of nursing, sometimes the clinical nurse manager will be required to work longer hours or work during off shifts and weekends to ensure that their unit is running smoothly.
Throughout the day, the clinical nurse manager may be tasked with staffing, keeping track of admissions and discharges and assigning incoming patients. They will be the resource for their clinical staff and will troubleshoot problems as they arise. They'll also attend meetings with other personnel to ensure that their unit has the right amount of staff, the budget is on track, amongst other things. To put it simply, the clinical nurse manager is on duty to ensure that there is adequate staffing, that their staff and patients are satisfied and to ensure that the unit is operating at or below budget.
How Do I Become a Clinical Nurse Manager?
The typical clinical nurse manager will have plenty of direct patient care experience. They may also have experience as a charge nurse prior to being hired. Some facilities will attempt to hire clinical nurse managers that have prior experience in management, but others will be willing to hire an RN with a BSN degree who exhibits exemplary leadership skills and is willing to learn through on-the-job training.
What is the Job Outlook for Clinical Nurse Managers?
According to the Bureau of Labor and Statistics, registered nursing jobs in general are on the rise. From 2014 to 2024, employment for RNs is expected to rise 16%. As nursing jobs in general are increasing, nursing management jobs will also be on the rise.
Clinical Nurse Manager Salary Expectations?
Payscale estimates that clinical nurse managers can expect to earn a salary of about $76,540 per year. The Bureau of Labor and Statistics estimates that the average RN can expect to earn about $69,110 per year.  The clinical nurse manager will earn roughly $6,500 more per year.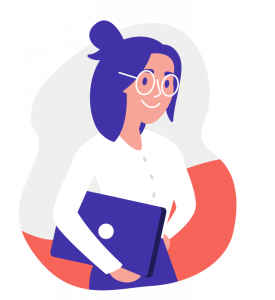 Find Nursing Schools
Join a Top-Ranked Nursing School for a Life-Changing Career!
About the Author
Latest Posts

Krystina is an RN with a varied background. She has worked on a telemetry unit, an allergy/immunotherapy clinic and is currently working in diabetes education, pursuing her Certified Diabetes Educator (CDE) certification. She has traveled the long road to her bachelor's degree – she began her nursing career as an LPN, graduating from a local university. She pursued first her ADN, then BSN from Excelsior College.