Cardiac Nurse Overview
What You Will Do: Provide professional nursing care for patients with cardiovascular disorders and interact with patients'families.
Where Will You Work: Typically cardiac nurses are primarily employed in hospitals, in cardiac intensive care or post-operative units. Other venues include clinics, cardiovascular centers, or home health agencies.
Employment Projections: Nursing is expected to be the fastest-growing professions, with growth projected at 16% – 23%. Nurses specializing in cardiac care are in high demand.
How Much Will I Earn: The median annual salary for cardiac nurses ranges from $46,000 to $106,000, with an average salary of $66,000 – $68,000.
Requirements to Become One: Become an RN, obtain experience in cardiac nursing, obtain certification as a cardiac nurse.
Steps to Become a Cardiac Nurse
Earn Your RN: You must earn an RN degree from an accredited associate degree (ADN) or bachelor degree (BSN) program. Many hospitals prefer a BSN degree. To further advance as a cardiac nurse, a master's degree (MSN) is recommended.
Pass the NCLEX-RN Exam: All RNs must pass the NCLEX-RN exam to obtain licensure to practice nursing.
Specialize in cardiac care nursing: On obtaining licensure, RNs seeking to specialize in cardiac care must first gain professional nursing clinical experience working with patients with cardiac disease.
Obtain Cardiac-Vascular Nursing Certification: You must have a minimum of 2 years professional nursing experience, with a minimum of 2000 hours of clinical experience in cardiovascular care within the past 3 years. You must also document 30 hours of specialty related continuing education within the last 3 years.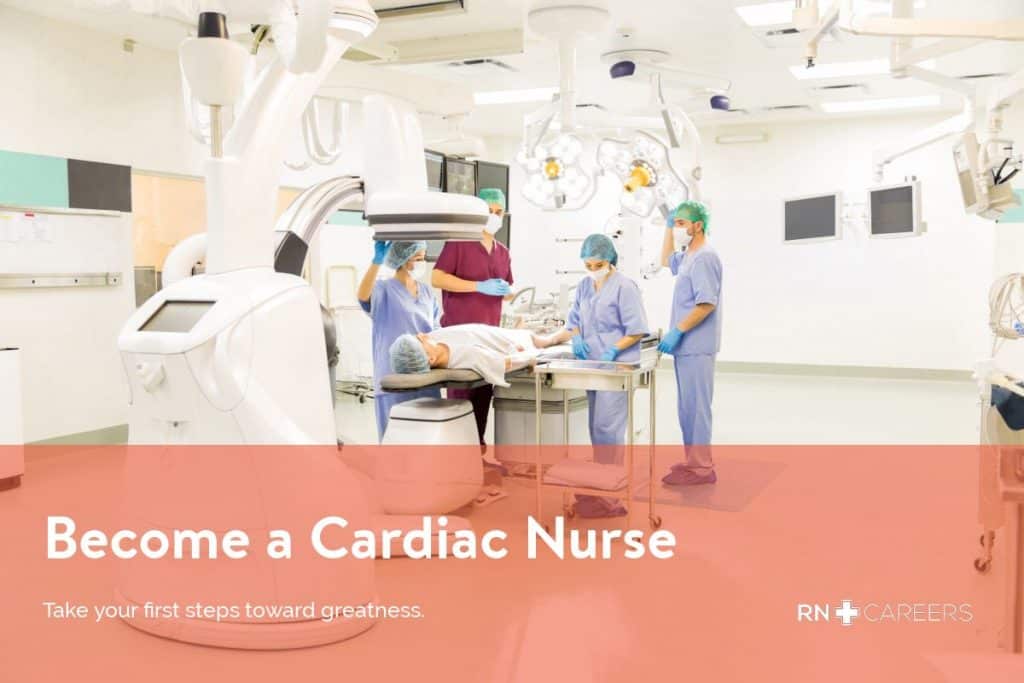 What is a Cardiac Care Nurse
Cardiac Care Nurses are clinical nurses that help with patient care for patients suffering from heart disease. They assess cardiac related needs and provide a specialized nursing model of high quality pain, symptom management, physical well-being, intake and output monitoring, pain relief measures and emotional support during the cardiac event. They also intervene in healthcare protocols such as venous thromboembolism prophylaxis (VTE) or deep vein thrombosis (DVT), prevention of atrial tachycardia leading to atrial fibrillation (Afl), post-myocardial infarction syndrome, perioperative issues pertaining to cardiovascular diseases on cardiopulmonary bypass surgery or closure [of] deviating thoracic aortic aneurysm. And they also provide specialized nursing care for patients with other cardiovascular diseases such as pulmonary hypertension, mitral valve prolapse, bacterial endocarditis and valvular heart disease.
Additionally, cardiac care nurses are trained to assess the patient's recent medical history of vascular and non-vascular procedures / diseases. They also provide specialized nursing care in the recovery phase after cardiac related surgeries and they are trained to administer lidocaine injections, post-procedure to prevent heart and lung complications due to blood clots. Furthermore, Cardiac Care Nurses are trained in the administration of medications such as induction agents for anesthesia, anti-coagulants used to prevent blood clots, beta blockers which are given to reduce the heart rate and/or blood pressure, anti-arrhythmics like amiodarone which are given to control life threatening abnormalities of the heartbeat and statins which are prescribed by cardiologists after evaluating lipid profiles.
Cardiac Care Nurses must maintain a high standard of care, as they are first responders in the event of a cardiac emergency. In the acute phase, they must work efficiently with other members of the health care team to minimize secondary injuries caused by sudden damage to vital organs like heart and lungs, reduce risks and prevent further complications.
How Do I Become a Cardiac Nurse?
The first step toward becoming a cardiac nurse is to become a Registered Nurse, earning an associate (ADN) or bachelor of science degree (BSN) from an accredited nursing program. It is important to note that many employers prefer at least a BSN. After graduation, you must obtain RN licensure by taking the NCLEX-RN examination in your state. Once you have achieved licensure, you will need to obtain professional nursing clinical experience in cardiac nursing.
To be eligible to obtain Cardiac-Vascular Nursing Certification (RN-BC) certification offered by the American Nurses Credentialing Center (ANCC) you must:
Hold current, active RN licensure
Have a minimum of 2 years full-time professional nursing experience
Have a minimum of 2,000 hours of clinical practice in cardiac-vascular nursing within the last 3 years.
Have completed 30 hours of continuing education in cardiac-vascular nursing within the last 3 years.
Certification is valid for 5 years, after which it must be renewed by meeting the renewal requirements in place at the time of renewal, such as specialty-related professional development and practice activities. If this is not possible, the certification exam must be retaken.
Similarly, the American Board of Cardiovascular Medicine offers two levels of cardiovascular nursing (CVRN) certification:
CVRN Level 1 for Non-Acute Cardiology Care
CVRN Level 2 for Acute Cardiology Care
Eligibility requirements include:
Current, active RN licensure
A minimum of 2 years experience providing professional nursing care in a specialty-related setting.
This certification is valid for 3 years. Recertification requires 30 hours of cardiology-related continuing education. If this is not possible, the certification exam must be retaken.
The American Association of Critical-Care Nurses offers further certifications; Cardiac Medicine Certification (CMC), and Cardiac Surgery Certification (CSC), for nurses who have a nationally recognized nursing specialty certification. In addition to a specialty certification, eligibility requirements include:
Current, active RN licensure
Professional practice for 1,750 providing direct care to acutely/critically ill adults, during the previous 2 years. Of those hours, 875 hours must be in providing care to acutely/critically ill adult cardiac patients (CMC), or for cardiac patients within the first 48 hours following surgery (CSC)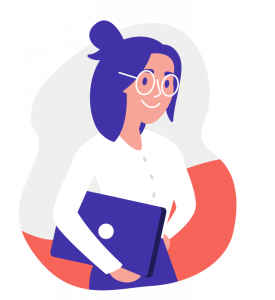 Find Nursing Schools
Join a Top-Ranked Nursing School for a Life-Changing Career!
Additional Ways to Earn Your Nursing Degree
Where Do Cardiac Nurses Typically Work?
Cardiac nurses typically work in the hospital setting, providing professional nursing care for critically ill cardiac patients in cardiac intensive care units or post-operative care units, caring for patients recovering from procedures such as bypass, angioplasty, or pacemaker surgery. Other potential employment venues include; cardiac catheterization labs, telemetry care, private clinics, home health agencies, correctional facilities, nursing homes, and the military.
How Much Do Cardiac Nurses Earn?
Nursing, in general, is identified as one of the fastest growing professions in the US in terms of salary, with a projected growth of 16% +, much higher than the national average. Specialty certification can increase earnings significantly; Payscale.com quotes a median annual salary range of $46,000 to $106,000 for cardiac nurses, with an average salary of $66,000 – $68,000. This is dependent on the job, and the geographical area. Salaries are generally higher in urban areas, however, the cost of living is typically higher, as well. In addition, bachelor's prepared nurses tend to earn higher salaries than nurses with associate degrees. According to the Bureau of Labor Statistics the top five states for general nursing salaries are (range 96,470 – 81,380);
California
Hawaii
Alaska
Oregon
Massachusetts
Cardiac Nurse Programs
At the undergraduate level, specialty-related education consists of continuing education activities, such as conferences or online CEU providers.
Becoming a cardiac nurse practitioner or clinical specialist requires earning a master's degree in nursing (MSN). The typical program consists of offering an APRN sub-specialty in cardiovascular nursing, or post-graduate certificate or fellowship programs. Some examples of universities offering a cardiology advanced practice nursing (APRN) sub-specialty or post-graduate certification include:
What is a Typical Cardiac Nursing Curriculum?
Continuing education at the undergraduate level focuses on broad range of related topics, including;
Dysrhythmias and EKG interpretation
Cardiovascular system anatomy and physiology
Assessment and diagnostic tests
Hematology
Cardiovascular disease
Cardiac catheterization
AV node ablation
At the graduate level, nurses typically begin with pursuing an MSN as an Acute Care Nurse Practitioner (ACNP) or Family Nurse Practitioner (FNP). Some programs do include a sub-specialty for cardiac nursing, or a post-graduate certificate or fellowship program beyond the MSN. These programs focus on aspects of cardiovascular disease management, including;
Cardiovascular diagnostics
Interventional cardiology
Cardiac health and performance
Electrophysiology
Vascular disease
Structural cardiac disease
Advanced cardiac disease failure
Adult congenital cardiac disease
Cardiothoracic surgery
Cardiac transplantation
Advanced pharmacology
The Role of the Cardiac Nurse in the Healthcare Provider Shortage
The Bureau of Labor Statistics cites that employment for nurses will increase at a rate of 16% by 2024. There is a national shortage of nurses in general related to the Baby Boomer population entering retirement, and the increased health needs of the growing aging population. It is projected that the South and West will be hardest hit by the nursing shortage. The 12 states expected to have the most acute shortages are; Florida, Georgia, Texas, Virginia, Alaska, Arizona, California, Hawaii, Idaho, Montana, Nevada and New Mexico.
Given that cardiac disease in one of the leading causes of mortality in the U.S., and with advances in cardiac care technology and the growing elder population, nurses specializing in cardiovascular care are in high demand. Employment opportunities are expected to expand, making this specialty a very stable career path for professional nurses.
Cardiac Nurse Resources
References
About the Author
Latest Posts

Karen is a Registered Nurse, graduating with a BSN in nursing in 1972 from North Park College in Chicago, Illinois. Her graduate degree was earned at Emory University, Atlanta, Georgia, in 1985. While her major clinical area specialty has been maternal/infant, pediatrics nursing, and women's health, she has also worked in med-surg and adult ICU environments. She have 22 years' experience in a faculty role, the past 7 years in an online venue.