"Nurses are at the center of patient care and for this reason they can significantly influence the quality of care provided and ultimately, patient outcomes."  This was said by Cheryl Lynn, a registered nurse employed with the Cancer Treatment Centers of America.   The oncology RN is a special type of nurse – he or she deals with the very ill, dying and bereaved on a daily basis.  Their nursing care encompasses not only their patient, but their loved ones as well.
Online Nursing Programs That Might Interest You
Learn about start dates, transferring credits, availability of financial aid, and more by contacting the universities below.
What is an Oncology Nurse RN?
An oncology RN is employed in a variety of settings, from an oncology clinic to an oncology unit. They provide nursing care to cancer patients from pediatrics to geriatrics and for all types of cancers, in all stages. They provide chemotherapy, administer medications and maintenance IV fluids, help to manage other conditions that may occur as a result of cancer or treatment (such as pneumonia or neutropenia), and they also provide emotional status.
According to Susan Beck, PHD, APRN, FAAN, and a professor at University of Utah's College of Nursing, "Oncology nurses are professional nurses who focus on preventing cancer, caring for individuals with cancer and their families during diagnosis and treatment, caring for cancer survivors, and providing care at the end of life."
What Does an Oncology Nurse
The day-to-day duties of an oncology RN vary depending on where the oncology RN is employed. For example, the oncology RN employed on an inpatient unit may have multiple cancer patients at one time. He or she may be responsible for concurrently managing their chemotherapy, adjunct therapies, performing vital signs and assessments, and assisting with ADLs. They also may be fielding complaints or answering questions from concerned family members.
The RN employed in a clinic may see many patients in a day as they come and go for chemotherapy. In an interview with Cancer Treatment Centers of America, Sarah Spurek, BSN, OCN notes that she may see anywhere from 7 to 13 patients in her shift. These patients may be in the clinic anywhere from 30 minutes to 7 hours, depending on their treatment plan. She is responsible for patient education, IV access, pre-medicating if ordered, and administering chemotherapy. Sometimes this will be necessary to do between multiple patients.
How Do I Become an Oncology Nurse
Typically, the average minimum education for to become employed as an oncology RN is an ADN. Some facilities may also pay for the nurse to obtain certain certifications for the oncology RN, such as the ONS/ONCC Chemotherapy Biotherapy Certificate Course. Completion of this course is used to both teach the oncology RN advanced skills in chemotherapy and prove that the RN has learned the necessary skills for certification.
Oncology Nurse Salaries
The oncology RN can expect to make about $29 per hour, according to Payscale.
What is the Job Outlook for the Oncology RN?
The job outlook for nursing in general is 16% between 2014 and 2024, according to the Bureau of Labor and Statistics. According to the World Health Organization, cancer rates are expected to rise 57% in the next 20 years, due to the increase age of the world population. We can expect the job outlook for the oncology RN to be at least as great as the job outlook for nursing in general, if not greater.
Oncology Nurse

Resources and Organizations
Take the next step toward your healthcare future with online learning.

Discover schools with the programs and courses you're interested in, and start learning today.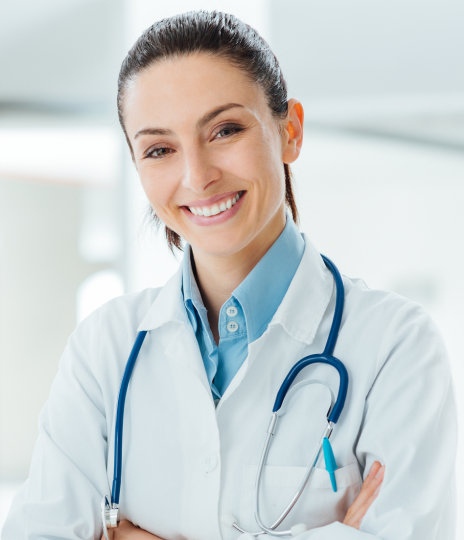 Krystina is an RN with a varied background. She has worked on a telemetry unit, an allergy/immunotherapy clinic and is currently working in diabetes education, pursuing her Certified Diabetes Educator (CDE) certification. She has traveled the long road to her bachelor's degree – she began her nursing career as an LPN, graduating from a local university. She pursued first her ADN, then BSN from Excelsior College.
Sources: 50 State Boards of Nursing, University Websites, U.S. Department of Education, Bureau of Labor Statistics. Ranking Methodology.