How to Become an Oncology Nurse in 2023
What You Will Do: Oncology nurses specialize in caring for patients diagnosed with cancer. Duties include administering chemotherapy, monitoring patient conditions, providing post-operative care, and educating patients and their families about the disease and treatment process.
Where You Will Work: Oncology nurses primarily work in hospitals, specifically in oncology departments and outpatient chemotherapy clinics. However, they may also find employment in home healthcare services, palliative care facilities, or specialized oncology practices.
Employment Projections: The job outlook for oncology nurses, as with other nursing specialties, is positive. The aging population, coupled with improvements in cancer detection and treatment, suggest a continued demand for oncology nurses.
How Much Will You Earn: Salaries for oncology nurses can vary greatly depending on factors such as location, experience, and education. As of 2021, the median wage for registered nurses was around $73,300 per year, with oncology nurses often earning more due to their specialized skills.
How Long Does it Take to Become an Oncology Nurse: The timeline to become an oncology nurse depends on the path one takes. After earning an RN degree (2-4 years), passing the NCLEX-RN exam, and gaining some clinical experience, an aspiring oncology nurse may need additional specialized training or certification in oncology nursing, which can take an additional 1-2 years.
Requirements to Become an Oncology Nurse: Firstly, aspiring oncology nurses must earn their RN degree and pass the NCLEX-RN exam. Subsequent steps usually involve gaining clinical experience in oncology settings and obtaining a specialized certification, such as the Oncology Certified Nurse (OCN) certification offered by the Oncology Nursing Certification Corporation.
"Nurses are at the center of patient care and for this reason they can significantly influence the quality of care provided and ultimately, patient outcomes." This was said by Cheryl Lynn, a registered nurse employed with the Cancer Treatment Centers of America. The oncology RN is a special type of nurse – he or she deals with the very ill, dying and bereaved on a daily basis. Their nursing care encompasses not only their patient, but their loved ones as well.
What is an Oncology Nurse RN?
An oncology RN is employed in a variety of settings, from an oncology clinic to an oncology unit. They provide nursing care to cancer patients from pediatrics to geriatrics and for all types of cancers, in all stages. They provide chemotherapy, administer medications and maintenance IV fluids, help to manage other conditions that may occur as a result of cancer or treatment (such as pneumonia or neutropenia), and they also provide emotional status.
According to Susan Beck, PHD, APRN, FAAN, and a professor at University of Utah's College of Nursing, "Oncology nurses are professional nurses who focus on preventing cancer, caring for individuals with cancer and their families during diagnosis and treatment, caring for cancer survivors, and providing care at the end of life."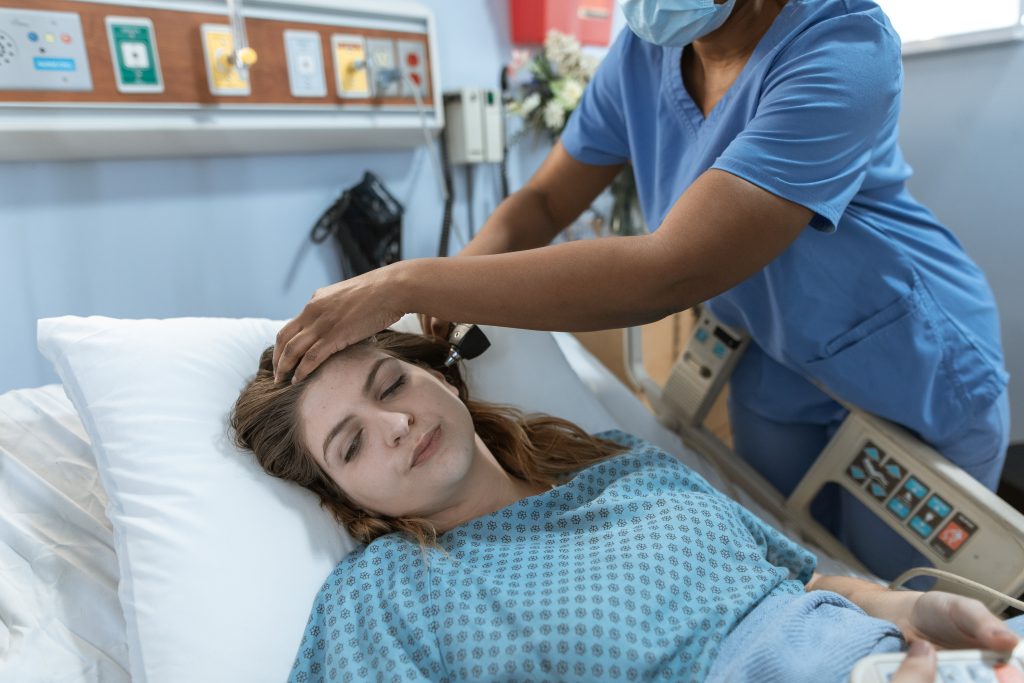 What Does an Oncology Nurse
The day-to-day duties of an oncology RN vary depending on where the oncology RN is employed. For example, the oncology RN employed on an inpatient unit may have multiple cancer patients at one time. He or she may be responsible for concurrently managing their chemotherapy, adjunct therapies, performing vital signs and assessments, and assisting with ADLs. They also may be fielding complaints or answering questions from concerned family members.
The RN employed in a clinic may see many patients in a day as they come and go for chemotherapy. In an interview with Cancer Treatment Centers of America, Sarah Spurek, BSN, OCN notes that she may see anywhere from 7 to 13 patients in her shift. These patients may be in the clinic anywhere from 30 minutes to 7 hours, depending on their treatment plan. She is responsible for patient education, IV access, pre-medicating if ordered, and administering chemotherapy. Sometimes this will be necessary to do between multiple patients.
The Oncology Nursing Society (ONS) states that oncology nurses manage cancer patients' symptoms, educate them, and offer emotional support. They administer chemotherapy, radiation therapy, and immunotherapy while monitoring side effects and complications.
Oncology nurses help patients and families cope with cancer's emotional and psychological consequences by providing counseling, linking patients to support services, and assisting in navigating the healthcare system.
According to the Clinical Journal of Oncology Nursing, oncology nurses contribute to cancer prevention and early detection by educating patients and the public on cancer risk factors, endorsing screening, and advocating for policies and programs that support cancer prevention and control.
Typical duties of oncology RNs encompass patient assessments, administering medications, monitoring vital signs, coordinating care, and communicating about treatment plans and progress with patients and families.
The oncology RN role is complex and multifaceted, demanding clinical, emotional, and communication skills. Pursuing this career path can be deeply rewarding, allowing individuals to make a meaningful difference in the lives of cancer patients and their families.
How Do I Become an Oncology Nurse
Typically, the average minimum education for to become employed as an oncology RN is an ADN. Some facilities may also pay for the nurse to obtain certain certifications for the oncology RN, such as the ONS/ONCC Chemotherapy Biotherapy Certificate Course. Completion of this course is used to both teach the oncology RN advanced skills in chemotherapy and prove that the RN has learned the necessary skills for certification.
Besides the ADN minimum education requirement, oncology RNs can pursue specialized certifications. The ONS/ONCC Chemotherapy Biotherapy Certificate Course, often sponsored by employers, teaches advanced chemotherapy administration skills. Another certification, the Oncology Certified Nurse (OCN) credential, necessitates specific hours spent working with cancer patients and passing an exam. These specialized education and certification requirements empower oncology RNs to deliver exceptional care to cancer patients and stay current with the latest field advancements.
Oncology Nurse Salaries
Salaries for oncology nurses can vary, influenced by factors such as geographic location, level of experience, and the specific institution of employment. As of my latest data update in 2021, the median annual wage for registered nurses, inclusive of all specialties, was approximately $73,300 according to the U.S. Bureau of Labor Statistics. However, due to their specialized skills, oncology nurses may earn more than the median wage for registered nurses.
For an accurate and state-specific breakdown of registered nursing salaries, it would be prudent to consult resources like this overview of Registered Nursing salaries. This can provide more current and detailed information on the compensation you can expect in your location and circumstances.
Keep in mind that while salary is an important aspect of your career, it's also critical to consider other factors such as job satisfaction, work-life balance, and opportunities for growth and development in the field.
What is the Job Outlook for the Oncology RN?

The job outlook for oncology nurses appears promising. As with the broader nursing profession, the demand for oncology nurses is expected to grow in the coming years. The aging population, coupled with advances in cancer detection and treatment methods, is likely to drive this demand.
The U.S. Bureau of Labor Statistics projected a 7% increase in employment for registered nurses from 2022 to 2032, a rate faster than the average for all occupations. As a specialized subset of nursing, the growth rate for oncology nurses may align with or even exceed this overall nursing growth rate.
For the most up-to-date and state-specific job outlook data, it's recommended to refer to resources like this overview of projected demand for nursing professions.
Job security and growth potential are key aspects to consider when choosing a career path, but they should be weighed alongside other factors such as personal interest, job satisfaction, and the potential for personal and professional development
More nursing specialties.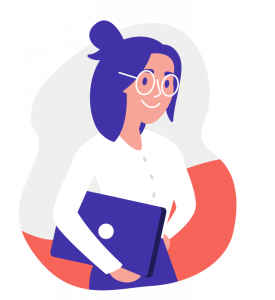 Find Nursing Schools
Join a Top-Ranked Nursing School for a Life-Changing Career!
Oncology Nurse
Resources and Organizations
About the Author
Latest Posts

Krystina is an RN with a varied background. She has worked on a telemetry unit, an allergy/immunotherapy clinic and is currently working in diabetes education, pursuing her Certified Diabetes Educator (CDE) certification. She has traveled the long road to her bachelor's degree – she began her nursing career as an LPN, graduating from a local university. She pursued first her ADN, then BSN from Excelsior College.