Eight Steps to Become a Certified Registered Nurse Practitioner

(CRNP)
Earn an RN Degree – All Certified Registered Nurse Practitioners (CRNPs) must first become RNs. Getting your RN through an ADN or BSN program is your first step. Be sure to earn your RN or BSN from a university that is accredited by the ACEN or CCNE. Your credentials are more likely to be accepted by your CRNP school if you earned your RN from an accredited school. If you need more guidance, check out our BSN guide or our guide to Accelerated BSN programs.
Pass The NCLEX-RN Exam – Our prCertification and Licensure:

Yo

actice tests and NCLEX-RN exam study guide are just the tools you need to help you prepare for test day.
Earn Your MSN or DNP– To become an CRNP you can either get your masters or doctorate. Master's of Science in Nursing (MSN) programs take about 2 years while Doctor of Nursing Practice (DNP) programs take about 4. You will choose one of the following population foci when you start your program:
Complete Supervised Clinical Hours – If you earn your MSN you will need to between 500-600 clinical hours depending on your population focus. To earn your DNP you need 1000 hours.
Become Board Certified – Your certifying body to become a CRNP depends on your population foci:
Obtain Licensure – Licensure is done on a state-by-state basis. Contact your state board of nursing (BON) for more information.
Obtain a DEA Number – DEA registration is required in order to prescribe medication.
Maintain Active Certification and Licensure – Your certifying body and BON will tell you what is required to maintain certification and licensure. Usually this requires a certain amount of continuing education (CE) credits as well as clinical practice. You may also have to fill out an application and pay a fee every 2-3 years.
Best Ranked Nurse Practitioner Programs in Your State
Embark on an enriching pathway in healthcare with our handpicked list of top Nurse Practitioner (NP) programs in each state. Whether initiating your voyage or elevating your proficiency, the right program is paramount. Our guide illuminates esteemed programs in close proximity, establishing a robust foundation for your progressive nursing career ambitions.
What is a Certified Registered Nurse Practitioner?
A certified registered nurse practitioner or CRNP is a nurse with advanced training who is licensed to provide direct care to patients. CRNPs are a type of Certified Registered Nurse Practitioner (CRNP). Among the types of APRNs CRNPs are the most common. Within the population foci listed above, as an CRNP you can assess, diagnose, treat, and educate patients. CRNPs provide comprehensive holistic patient care. CRNPs are also able to diagnose and prescribe medications to patients. The extent of your scope of practice will depend on the state you live in. Some are more strict than others.P
As a CRNP you are not simply limited to the population foci described. Through hands on experience or structured education you can further specialize. Some areas that you may choose to specialize in include emergency nursing, cardiology, orthopedics, infectious disease and more. That being said, when you enter your MSN or DNP program, you will still be within one of the 6 population foci. After that you can choose to take your training further if you decide.
Where Do Nurse Practitioners Work: You can work in hospitals, primary care offices, private practices, community health centers, universities, colleges, the military, and more.
How to Become Nurse Practitioner: After you earn your RN you will need to at minimum get your MSN. If you want to earn a terminal degree in nursing and provide direct patient care, you can earn your DNP. Whatever path you choose, make sure that your university is accredited through the Commission on Collegiate Nursing Education (CCNE) or the Accreditation Commission for Education in Nursing (ACEN). After that you can become certified by taking an exam through your certifying body. Then you can apply for licensure in your state.
Educational Pre-requisites for Practitioners: At minimum you will need certain science courses and an RN and/or bachelor's degree to enter into a CRNP program. The pre-requisite flexibility is due to the high demand for primary care providers. NPs are a cost effective way to fill this need so the industry is booming. If you have your bachelor's in a non-nursing field you can become an CRNP by completing a Direct Entry program. With these programs you have to complete pre-requisite science courses and then you can apply to earn your MSN to become an CRNP in about 2 years. Typically pre-requisite courses include subjects like anatomy and physiology, microbiology, developmental psychology. Some programs may require clinical experience of some type before you can be accepted, so be sure to research individual program requirements thoroughly.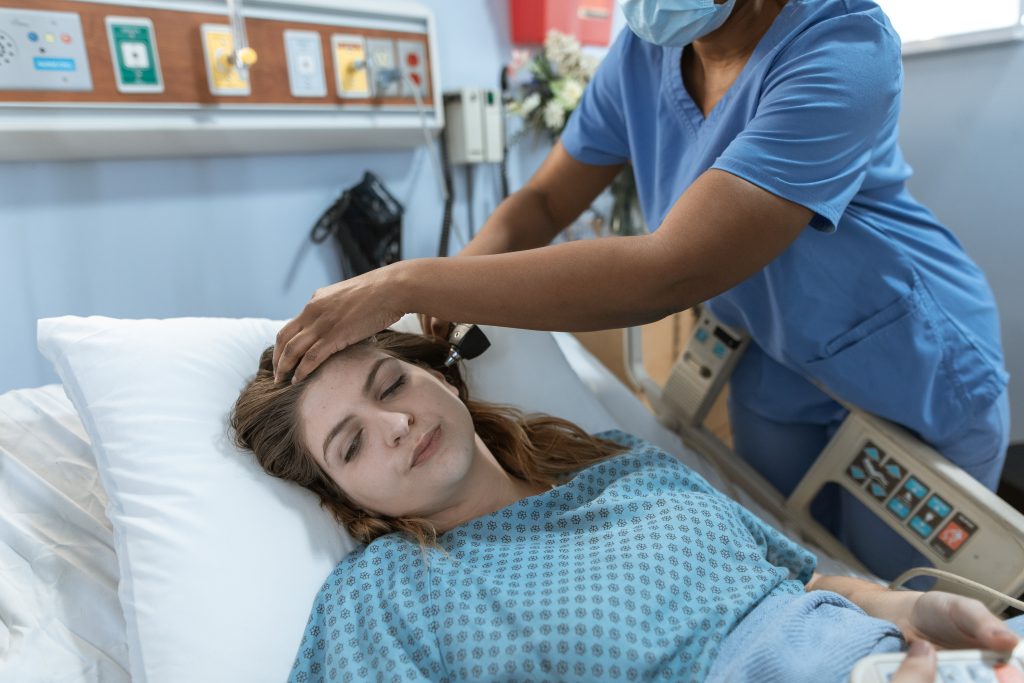 Certified Registered Nurse Practitioner (CRNP)
How to Become a Nurse Practitioner
To become a CRNP you will need to earn your bachelor's and your MSN. There are various ways to do this depending on you educational and professional background. Pathways to becoming a CRNP exist for people with or without RN licensure.
RN to MSN: These programs combine what you have already learned in your associates degree, and your experience as an RN with the pieces you are missing from a bachelors and the MSN program. Typically it takes around 3 years to complete including supervised clinical hours. With these programs you will earn a BSN in the process unless you have been accepted into the program with a bachelors in a non-nursing field while having your RN. If the latter is the case you will just earn your MSN during the program. Either way you will be a CRNP when you finish.
RN to DNP: These programs prepare you to be a CRNP at the DNP level. They will take around 4 to 5 years to complete. Often you will need to complete the BSN requirements first along the way and then you work on the DNP portion of the program including obtaining your supervised CRNP clinical hours.
BSN to MSN: With a BSN you can complete a 2-year master's in nursing program.
Bachelors to MSN: These programs are commonly referred to as Direct Entry or Accelerated MSN programs. This may be for you if you have a bachelor's in a non-nursing field and want to work as an NP. Before applying you will have to check your programs pre-requisite requirements and complete some hard science classes like chemistry, anatomy and physiology, biology, and more. These programs take between 2 and 3 years to finish.
BSN to DNP: If you have your BSN and are already an RN you can do a 4 year DNP program and be prepared to work as a CRNP after.
MSN to DNP: In 2 to 3 years you jump from an MSN to a DNP. This will give you the terminal degree in nursing and prepare you to work as a CRNP if your MSN program did not cover that.
Certification and Licensure: You will need to get certified in your population foci after graduation. This is a way to prove that you have the knowledge and training to provide advanced care as a CRNP to your population of patients. Each certifying body offers an exam that you will take. the exam will focus on key concepts your learned in school and ensure that you will be a safe and effective provider. After you are certified you can apply for licensure with your state BON. This often involves a fee, an application, and submitting materials that prove you completed an accredited CRNP program, are certified, and are an RN. Depending on your certifying body and state you will need to complete a certain number of CEs over the span of 2-3 years to keep your certification and apply for license renewal.
How Long Does it Take to Become a Certified Registered Nurse Practitioner
How much time it takes to become a CRNP in really depends on your background. Depending on the path you take it will be 2 to 4 years of education before you can become a CRNP. If you're already an RN it can take as little as 2 years by earning your MSN. If you are not an RN some direct entry programs are as short as 2 years as well. If you already have your MSN but are not a CRNP you can do a DNP program in 2-3 years and become a CRNP while also earning your doctorate.
Here are examples of how long it will take you to become an Nurse Practitioner depending on what degree you are starting with:
| | |
| --- | --- |
| Starting Degree | How Many Years to Become an CRNP |
| Associate's Degree in Nursing (ADN) | 2 years |
| Bachelor's Degree in Nursing (BSN) | 2 years |
| Bachelor's in a non-nursing field | 2 – 3 years |
| Master's Degree in Nursing (MSN) | 1 – 2 years |
Where Do CRNPs Typically Work?
As a CRNP the world is at your fingertips. You can work in a variety of settings and will have the flexibility throughout your career to change it up. Here are some examples of where you may work.
Adult Gerontology Acute Care NP: Cardiology, neurology, emergency departments, intensive care units, medical surgical units, military settings, and more.
Adult Gerontology Primary Care NP: primary care clinics, nursing homes, correctional facilities, college health, occupational health, military settings, and more.
Family NP: Primary care clinics, community health, urgent care, college health, occupational health, military settings, dermatology, shelters, and more.
Neonatal NP: neonatal intensive care units (NICUs), emergency departments, labor and delivery units, and more.
Pediatric Acute Care NP: Emergency departments, specialty units in children's hospitals, urgent care.
Pediatric Primary Care NP: community health centers, schools, children's hospitals, private practices.
Psychiatric Mental Health NP: outpatient therapy, inpatient psychiatric units, partial hospitalization units, nursing homes, and more.
Women's Health NP: Community health centers, women's prisons, private practices, urogynecology practices, adolescent health, and more.
CRNP Types by Primary Certification
| | |
| --- | --- |
| Certification | Percent of CRNPs |
| Family Nurse Practitioner | 69.7 |
| Adult Care | 10.8 |
| Adult–Gerontology Primary Care | 7.0 |
| Psychiatric/Mental Health | 4.7 |
| Acute Care | 4.1 |
| Pediatrics–Primary Care | 3.2 |
| Adult–Gerontology Acute Care | 2.9 |
| Women's Health | 2.9 |
| Adult-Gerontology Primary Care | 1.8 |
| Neonatal | 1.0 |
| Pediatrics–Acute Care | 0.7 |
Source: AANP
What is a Typical CRNP Salary?
As an CRNP you will earn a competitive salary. Just how much make will depend on your population foci, experience, and setting that you work in. According to the Bureau of Labor Statistics CRNPs earn a median salary of $104,610 annually. If you are in an acute care setting versus primary care you will likely earn a bit more. Additionally while your living costs may be higher, you can expect to make more money living in urban areas in comparison to rural ones. While CRNP school may be pricey, there are a number of ways to get your education paid for. The Nurse Corps Loan Repayment Program will pay off a percentage of your student loans over 3 years of working in a medically underserved area. If you have Perkins loans, you may be eligible for Perkins Loan Forgiveness. Additionally, the Public Service Loan Forgiveness Program is another way to get your debt paid off by working in medically underserved communities. As you move through your career you will likely receive raises and additional benefits. Certain states also pay NPs more than others. See our state guides for more information.
Compare a Nurse Practitioner salary to a Physician Assistant salary.
Average CRNP Salary by Concentration
Nurse Practitioner Title

Average Annual Salary Range

Adult Gerontology Acute Care

$93,569 to $106,353

A

dult Gerontology Primary Care

$89,721 to $105,038

Family Nurse Practitioner

$104,190 to $121,970

Neonatal

$117,291 to $137,967

Psychiatric Mental Health

$97,650 to $119,840

Pediatric Acute Care

$87,795 to $111,666

Pediatric Primary Care

$101,800 to $114,400

Women's Health

$100,982 to $115,336
Online Certified Registered Nurse Practitioner Schools
One barrier to people continuing their education often has to do with time commitments and the convenience of the programs available. Fortunately for you, online schools are becoming more advanced and more popular as time goes on. These schools allow you to attend classes, complete coursework and even do class discussions and quizzes from the comfort of your home. You will still need to complete your clinical hours, but your school can help you arrange these in a location convenient for you. Check out our individual CRNP guides for more info on online schools.
Campus / Online / Hybrid CRNP Schools Offered by Specialty
CRNP Degree Offerings by Level
What is a Typical Nurse Practitioner Curriculum?
Your curriculum will depend on your population foci as well as the school you attend. Regardless of your population foci, all CRNP students can expect to take the following courses offered at Boston College's CRNP schools:
Ethical Issues in Advanced Practice Nursing
Role of Advanced Practice Nurse
Advanced Pharmacology Across the Life Span
Conceptual Basis for Advanced Practice Nursing
Advanced Health Assessment Across the Life Span
Research Methods for Advanced Practice Nursing
Advanced Pathophysiology Across the Life Span
Advanced Specialty Theory I
Advanced Specialty Theory II
FAQ for Certified Registered Nurse Practitioners
Is a CRNP the Same as a Doctor?
No. A CRNP is not the same as a Doctor.
Doctors and nurse practitioners share many similarities, but there are a few differences as well. The main difference is how much time is spent training each. A nurse practitioner (NP) has more training than a registered nurse, but not as much as a doctor.
Additionally, they are licensed differently. For, example, in California, nurse practitioners are licensed by the Nursing Board while MDs are licensed by the Medical Board.
From a patient's point of view, it is often easier to get an appointment to see an NP.
What is the Difference Between a CRNP and a PA?
Nurse practitioners and physician assistants differ in the type of education they each receive. Once PAs and NPs become licensed and certified, the kind of care and services they offer will be determined by the programs they have gone through.
Nurse practitioners are registered nurses (RNs) who have advanced training and education. Physician assistants are medical professionals who have advanced education, and are trained in the same way that physicians are. 
What is the Difference Between a CRNP and a NP?
CRNP vs NP? There is virtually no difference. Certified Registered Nurse Practitioners are responsible for managing patients' health. In some states, CRNPs are known by different names. They are known as ARNPs, or Advanced Registered Nurse Practitioners. Nurse practitioners are trained to practice as Nurse Practitioners and have earned the NP designation.
What is the Difference Between an RN and an NP?
In addition to observing and caring for patients, registered nurses and nurse practitioners have significant differences. Nurse practitioners are permitted to prescribe treatments, order tests, and diagnose patients, duties normally exercised by physicians, whereas registered nurses aren't. A registered nurse, on the other hand, usually works under the supervision of a physician who makes decisions about a patient's care, diagnosis, and follow-up.
National Organizations for Nurse Practitioners

Nurse practitioners in evert state can take advantage of a the many nationwide organizations offering resources, continuing education opportunities, and advocacy for the profession. Below is a description of these organizations and how they can serve you as a nurse practitioner:
About the Author
Latest Posts

Lauren is a Registered Nurse and Women's Health Nurse Practitioner who works in an OB/GYN clinic in the Boston area. She completed a Direct Entry MSN program at Boston College in May 2017 after obtaining a BS in Forensic Science and a BS in Biology from the University of New Haven, so she has special awareness of how confusing the many paths to nursing can be! She is passionate about enhancing and clarifying the nursing role globally as well as combatting human trafficking from a public health standpoint. In her free time Lauren enjoys writing and traveling.