How Do We Rank the Best Nurse Practitioner Programs in Idaho?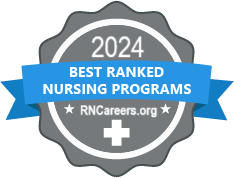 Choosing a nursing program requires more than a glance at the school's reputation or curriculum. By encompassing a broad spectrum of factors such as tuition costs, student/faculty ratio, programs offered, NCLEX passing rates, 3rd party rankings and accreditation, you can refine your starting point about what program best suits your career aspirations.
This is our comprehensive evaluation approach, which empowers you to make a strategic decision for the nursing program you decide to attend. First, we assemble a list of all accredited nursing schools offering MBA programs in Idaho, and then rank them based on our methodology and the following factors:
Program quality and desirability: tuition costs, student/faculty ratio, programs offered, NCLEX passing rates, 3rd party rankings and accreditation CCNE or ACEN accreditation: 50%
RNCaree.org's editorial ranking of the nursing school's reputation: 10%
The affordability of the programs offered by the nursing school: 20%
The NCLEX passing rate as it reflects on the overall program quality: 20%
Listing the Best Nurse Practitioner Programs in Idaho for 2023?
Jump to a Best Ranked Nursing Programs
#1 in Idaho
1910 University Dr, Boise, ID - 83725

(208) 426-1000
Programs: Adult Gerontology Primary Care Nurse Practitioner, Registered Nursing
Award Levels: Bachelor, LPN to BSN, MSN, MSN to DNP, RN to BSN

Nurse Admin: Amy Spurlock, PhD, RN
Title: Associate Divisional Dean
University Information
Total Faculty: 831
In-State Undergraduate Tuition: $8,060
Book and Supplies: $1,240
Percent Received Aid: 84%
Average Grant or Scholarship: $8,980
Percent Admitted: 77%
Percent Admitted who Enrolled: 24%
Graduation Rate: 55%
Highlights for NP Students
Affordable Tuition: With competitive in-state and out-of-state tuition rates, Boise State provides value for your investment in education.
Generous Financial Aid: Over half the student population benefits from substantial financial aid, with millions in scholarship dollars distributed annually.
Prestigious Accreditation: The NP programs are accredited by the Commission on Collegiate Nursing Education, ensuring top-tier quality in nursing education.
Dynamic Learning: With state-of-the-art facilities and a curriculum designed for real-world application, you'll integrate theoretical concepts into actual practice.
Community Engagement: Strong community and industry ties offer vast opportunities for learning and post-graduation placements.
Research Assistantships: Engage in hands-on research alongside esteemed faculty, honing your analytical and project management skills.
Diverse Opportunities: From teaching assistant roles to educational workshops and travel, the range of experiences available to students is vast.
About Boise State University's Nursing School
Established in 1932, Boise State University is an educational institution placing emphasis on research and academic excellence. It is based in Boise, Idaho. Today, as a public research university, it offers an impressive suite of programs, solidifying its reputation as a hub for innovation. The Boise State University School of Nursing exemplifies academic brilliance. With its accreditation by both the Northwest Commission on Colleges and Universities and the Commission on Collegiate Nursing Education, the school ensures a quality-driven curriculum for its students. These accreditations, especially from the CCNE, directly highlight the quality and integrity of the Nurse Practitioner programs.
A hallmark of the program is its faculty, a team of passionate and experienced educators with a broad spectrum of clinical and academic expertise. The school's partnership with various community leaders and industries provides Nurse Practitioner students with unique opportunities for immersive learning, research, and clinical rotations. Beyond the traditional classroom, students are encouraged to participate in the Student Nurses' Association and Sigma Theta Tau International, platforms to hone leadership skills and engage with global nursing communities. Research assistantships, teaching roles, and travel opportunities further enhance the holistic experience at Boise State, ensuring students are well-rounded and ready for the challenges of the healthcare landscape.
About Boise State University's NP Programs
Concentration:
The Master of Adult Gerontology Nurse Practitioner program at Boise State University provides Acute Care and Primary Care specializations. Due to its thorough curriculum and commitment to student achievement, this school is the 10th best online master's in nursing. The support structure at AGNP at Boise State is exceptional, with a dedicated clinical placement staff helping students find preceptors and meet clinical requirements in their communities. A remarkable board exam success rate of over 99% and this collaborative approach demonstrate the program's competence.
This program combines online and in-person curriculum with three Boise State summer intensives. This setup gives students freedom while having face-to-face interactions with professors and peers. The carefully designed 50-credit curriculum, including 700 clinical hours, covers advanced nursing practices, nurse practitioner core courses, and specialization track courses. The tuition rate is $890 per credit hour, regardless of residency.
#2 in Idaho
921 S 8th Ave, Pocatello, ID - 83209

(208) 282-2700
Programs: CNL, Family Nurse Practitioner, Psychiatric-Mental Health Nurse Practitioner, Registered Nursing
Award Levels: Accelerated BSN, Associate, Bachelor, BSN to DNP, LPN to BSN, MSN, MSN to DNP, RN to BSN, RN to MSN

Nurse Admin: Karen Neill, PhD, RN
Title: Associate Dean and Professor
University Information
Total Faculty: 608
In-State Undergraduate Tuition: $7,872
Book and Supplies: $1,000
Percent Received Aid: 95%
Average Grant or Scholarship: $6,842
Percent Admitted: N/A
Percent Admitted who Enrolled: N/A
Graduation Rate: 34%
Highlights for NP Students
Reputable Training: Since 1966, the university has been the designated leader in Idaho for health care professional training.
Accreditation: The university is accredited by the Northwest Commission on Colleges and Universities, ensuring a standard of quality.
Skilled Faculty: Learn under nationally recognized faculty with challenging curricula in the College of Health.
Simulation Labs: Enhance your practical skills in the Human Simulation Lab, featuring high-fidelity manikins.
ISU Clinics: Access to a variety of healthcare services, including medical, dental, and mental health.
Affordable Tuition: At just $4,178/semester, receive quality education without breaking the bank.
About Idaho State University's Nursing School
Idaho State University (ISU), a renowned public research institution in Pocatello, Idaho, has a rich history dating back to its founding in 1901. The university's dedication to healthcare education is unparalleled. As a testament to its commitment, since 1966, Idaho State has been the state's designated powerhouse for educating and training health care professionals. Their College of Health, which is nationally accredited, boasts not only high employment and placement rates for its graduates but also the respect and admiration of employers in the health sector.
Aspiring nurse practitioners at ISU will appreciate the cutting-edge Human Simulation Lab. With this, students are exposed to an array of high-fidelity manikins, from the METIman® to the Simbaby®, mimicking real-life patient scenarios. This hands-on approach ensures that future nurse practitioners are equipped with the technical skills, clinical judgment, and decision-making capabilities vital in today's dynamic healthcare environment. Additionally, the lab, originally constructed as an emergency overflow unit for Bannock Regional Medical Center, offers a realistic setting with private hospital rooms, examination rooms, and a dedicated classroom. Moreover, the Idaho AHEC Program Office, established in 2022, emphasizes recruiting, training, and retaining health professionals for rural and underserved communities. This focus on community health ensures NP students are prepared to address diverse healthcare needs.
About Idaho State University's NP Programs
Concentration:
Focused on creating a meaningful impact in healthcare, ISU offers two concentrations under the DNP. Spanning across 78 and 80 credits for FNP and PMHNP respectively, students get a blend of on-campus and practical experiences, necessitating visits to the ISU Pocatello and Meridian campuses for clinical intensives. To ease the journey, ISU aids in clinical placements. Additionally, there's flexibility for both full-time and part-time enrollment. The Post-Master's DNP pathway further extends the program's reach, offering 29 credits for FNPs and PMHNPs with national certification. Tuition is competitively priced, making quality education accessible.
Concentration:
This certificate program prepares licensed FNPs to specialize in psychiatric mental health treatment. The curriculum comprehensively prepares FNPs for PMHNP certification with 23 credits and 528 clinical hours. Applicants must have two years of clinical FNP direct care experience and national certification. The certificate program aims to enhance licensed FNPs' interprofessional PMHNP clinical practice, particularly for rural and diverse populations. It emphasizes evidence-based care so FNPs may smoothly integrate psychiatric and mental health care into their practices, improving outcomes for individuals, families, and communities. ISU continues to help students with its extensive website and Graduate Frequently Asked Questions area.
See our Ranking Methodology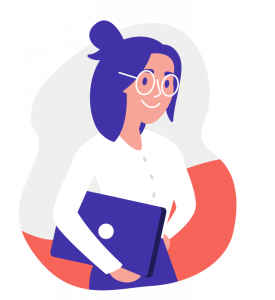 Find Nursing Schools
Join a Top-Ranked Nursing School for a Life-Changing Career!
Best Ranked Nurse Practitioner Programs in Your State
Embark on an enriching pathway in healthcare with our handpicked list of top Nurse Practitioner (NP) programs in each state. Whether initiating your voyage or elevating your proficiency, the right program is paramount. Our guide illuminates esteemed programs in close proximity, establishing a robust foundation for your progressive nursing career ambitions.
About the Author
Latest Posts

After graduating with a degree in English Literature from UCLA, Jeff published four editions of the World Wide Web Yellow Pages by Barnes and Noble, and several editions of the Best of the Web. He's worked as an executive at both startup and mature companies including CareerPath.com and Microsoft. With nearly three decades of publishing and business development expertise, he now puts that experience to use operating RNCareers.org to help future nursing students get reliable information on registered nursing careers.