How Do We Rank the Best Nurse Practitioner Programs in Maine?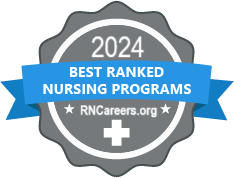 Choosing a nursing program requires more than a glance at the school's reputation or curriculum. By encompassing a broad spectrum of factors such as tuition costs, student/faculty ratio, programs offered, NCLEX passing rates, 3rd party rankings and accreditation, you can refine your starting point about what program best suits your career aspirations.
This is our comprehensive evaluation approach, which empowers you to make a strategic decision for the nursing program you decide to attend. First, we assemble a list of all accredited nursing schools offering MBA programs in Maine, and then rank them based on our methodology and the following factors:
Program quality and desirability: tuition costs, student/faculty ratio, programs offered, NCLEX passing rates, 3rd party rankings and accreditation CCNE or ACEN accreditation: 50%
RNCaree.org's editorial ranking of the nursing school's reputation: 10%
The affordability of the programs offered by the nursing school: 20%
The NCLEX passing rate as it reflects on the overall program quality: 20%
Listing the Best Nurse Practitioner Programs in Maine for 2023?
#1 in Maine
278 Whites Bridge Rd, Standish, ME - 04084-5236

(207) 892-6766
Programs: Family Nurse Practitioner, Registered Nursing
Award Levels: Bachelor, MSN, Post Master's NP Certificate, RN to BSN

Nurse Admin: Kelly Hudock, DNP, CRNP, CNE
Title: Interim Chief Nurse Administrator
University Information
Total Faculty: 72
In-State Undergraduate Tuition: $1,200
Book and Supplies: N/A
Percent Received Aid: 99%
Average Grant or Scholarship: $20,537
Percent Admitted: 87%
Percent Admitted who Enrolled: 20%
Graduation Rate: 59%
Highlights for NP Students
Online and On-Campus Learning: Saint Joseph's College offers both online and on-campus experiences for Nurse Practitioner students, ensuring flexibility and accessibility.
State-of-the-art Facilities: Students have access to Maine's newest Nursing SIM Labs, providing top-notch science and SIM technology.
Comprehensive Support: The College offers dedicated advising offices and a student collaborative learning space for enhanced learning.
Scholarships and Financial Aid: Saint Joseph's College provides scholarships to benefit first-generation students and those in need, easing the financial burden of education.
Experienced Faculty: The College prides itself on its experienced faculty, thus, students receive the best possible education.
High Job Placement Rate: With an 87% job placement rate in 2021, students can be confident in their prospects post-graduation.
About Saint Joseph's College of Maine's Nursing School
Saint Joseph's College of Maine, a private Catholic institution, has been serving students since 1912. With a rich history and strong community values, the College offers a welcoming environment for learners of all ages and faiths. The nursing school at Saint Joseph's is no exception, offering academic programs that emphasize both theoretical and practical learning. The College's Nursing SIM Labs, part of the newly created Center for Nursing Innovation, provide students with state-of-the-art facilities for hands-on learning. With an 11:1 student-to-faculty ratio and an average class size of 14, students are guaranteed personalized attention from experienced faculty. Additionally, the College's strong healthcare partnerships offer ample opportunities for practical experience, ensuring students are well-prepared for their future careers.
The nursing program's high job placement rate, combined with the college's commitment to community service, makes Saint Joseph's an ideal choice for aspiring Nurse Practitioners. Its emphasis on value-centered education, along with the availability of scholarships and financial aid, further adds to its appeal. Thus, Saint Joseph's College of Maine is a top choice for those seeking a comprehensive and supportive nursing education.
About Saint Joseph's College of Maine's NP Programs
Master's of Science in Nursing
Concentrations:
Adult Gerontology Acute Care Nurse Practitioner Track
Family Nurse Practitioner/Individual Across the Lifespan Nurse Practitioner Track
Adult Gerontology Primary Care Nurse Practitioner
Saint Joseph's College of Maine offers an online CCNE-accredited Master of Science in Nursing (MSN) program. Recognized by The Princeton Review® as one of the best online Nursing School master's programs for 2023, the program allows practicing RNs and dedicated nursing students to expand their skills and step into leadership roles. Students can complete their degree in as few as two years, with the flexibility to stretch their schedule to a maximum of five years. Courses are crafted to allow students to instantly apply the knowledge in their workplaces. The MSN degree at Saint Joseph's College is not only cost-effective but also provides a rich learning experience under distinguished faculty. Students can opt for tracks such as Adult-Gerontology Acute Care Nurse Practitioner or Family Nurse Practitioner/Individual Across the Lifespan Nurse Practitioner. The program requires a BSN for entry and costs between $28,686 to $32,784, excluding some additional fees.
Post-Graduate APRN Certificates
Concentrations:
For RNs looking to specialize further in their careers, Saint Joseph's College of Maine offers post-graduate APRN certificate programs. These 30-credit certificate programs are designed to enhance the skills of nurses in various specializations, ensuring they are well-equipped to provide the best care to their patients. Each program requires completion of a minimum of 600 supervised clinical hours, allowing students to apply their theoretical knowledge practically. Graduates are prepared to sit for national certification exams in their respective areas. 
See our Ranking Methodology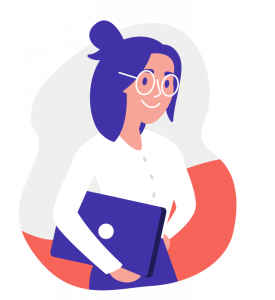 Find Nursing Schools
Join a Top-Ranked Nursing School for a Life-Changing Career!
Best Ranked Nurse Practitioner Programs in Your State
Embark on an enriching pathway in healthcare with our handpicked list of top Nurse Practitioner (NP) programs in each state. Whether initiating your voyage or elevating your proficiency, the right program is paramount. Our guide illuminates esteemed programs in close proximity, establishing a robust foundation for your progressive nursing career ambitions.
About the Author
Latest Posts

After graduating with a degree in English Literature from UCLA, Jeff published four editions of the World Wide Web Yellow Pages by Barnes and Noble, and several editions of the Best of the Web. He's worked as an executive at both startup and mature companies including CareerPath.com and Microsoft. With nearly three decades of publishing and business development expertise, he now puts that experience to use operating RNCareers.org to help future nursing students get reliable information on registered nursing careers.