Certified Registered Nurse Anesthetist Overview
What You Will Do: Administer and manage anesthesia and pain medication during surgeries, childbirth, and other acute scenarios.
Where Will You Work: Operating rooms, delivery rooms, surgical wards, military settings, dental offices
Employment Projections: The employment for Certified Registered Nurse Anesthetists (CRNAs) is projected to increase over the next 8 years by 31 percent.
How Much Will I Earn: CRNAs are the highest paid of all APRNs making between $150,000 and $250,000 annually.
Number of Programs: There are 120 accredited CRNA programs in the U.S.
How Long Does It Take to Become an CRNA: Becoming a CRNA requires a bachelor's degree and 1 to 2 years of RN experience in a critical care setting. Next you need a master's degree in nursing that will take about 2 to 3 years.
Requirements to Become One: Being a CRNA requires a bachelor's degree, RN licensure with critical care experience, a master's degree in nursing, and state licensure as a CRNA.
Online Nursing Programs That Might Interest You
Learn about start dates, transferring credits, availability of financial aid, and more by contacting the universities below.
Eight Steps to Become a Certified Registered Nurse Anesthetist
Earn Your RN – Earning an RN through a ACEN or CCNE accredited university is the first step. Use this BSN guide to decide how you will get yours.
Pass The NCLEX-RN Exam – The NCLEX-RN exam is the certification exam for RNs. We have an NLCEX-RN study guide and a handful of NCLEX practice tests that can help you pass.
Get Critical Care RN Experience – The Council on Accreditation Nurse Anesthesia Educational Programs mandates that master's programs require incoming students to have at minimum 1 year of critical care nursing experience.
Earn Your MSN – CRNA programs involve classes in pharmacology, anesthesia chemistry, diagnostics, medical ethics, pathophysiology, and more.
Complete Supervised Clinical Hours – You are required to attend a minimum of 550 anesthesia cases during your CRNA education.
Become Board Certified – CRNAs are certified through examination by the National Board for Certification and Recertification of Nurse Anesthetists (NBCRNA).
Obtain Certified Registered Nurse Anesthetist Credential: CRNA certification is provided by the National Board of Certification & Recertification of Nurse Anesthetists (NBCRNA). Eligibility requirements include: current valid RN licensure, a graduate degree from a certified CRNA program, provide a record of academic and clinical experience. This information must be submitted by the nurse anesthesia educational program administrator, be signed by both the administrator and candidate, and show that minimum requirements have been met.
Obtain a DEA Number – All APRNs who prescribe medication must get a DEA registration number.
Maintain Active Certification and Licensure – You will maintain your certification by completing certain class credits through the NBCRNA during the 8-year certification maintenance cycles. Then you can apply for state licensure through your BON. Active RN, DEA, and BLS licenses are required.
What is a Certified Registered Nurse Anesthetist?
Nurses have been giving anesthesia to patients for 150 years starting back in the civil war. Now CRNAs play an important role in providing anesthesia care in all 50 states in the U.S. As a CRNA you may be the only provider administering and managing anesthesia to patients, and in rural hospitals CRNAs are often the only provider. You will be licensed independently and will work both autonomously and as a part of a larger healthcare team of surgeons, obstetricians, dentists, and anesthesiologists. You will provide anesthesia care for patients in various levels of acuity for surgical, obstetrical, therapeutic, and diagnostic procedures. Once certified and licensed you will have the ability to practice and administer anesthesia in all 50 states without supervision from an anesthesiologist.
How Do I Become a Certified Registered Nurse Anesthetist?
To be a CRNA you will need a bachelor's and then a master's in nursing from a nurse anesthesia program accredited by the Council on Accreditation of Nurse Anesthesia Educational Programs. You must be an RN before entering a CRNA program and you must have at minimum 1 year of critical care nursing experience. Your CRNA program may require more than 1 year of experience.
BSN to MSN: CRNA master's programs take 2 to 3 years to complete.
Bachelors to MSN: Direct Entry Master's in Nursing programs do not exist for CRNA programs. You must be an RN when you apply to your CRNA program.
BSN to DNP: A Doctor in Nursing Practice (DNP) program is a 4-year program that will prepare you to be a CRNA and give you master's in the process. DNP programs focus on preparing APRNs to use research in their clinical practice and be clinical leaders.
MSN to DNP: If you are already a CRNA you can continue your education and earn your DNP in 3 years.
Certification and Licensure: CRNA certification requires national certification through the NBCRNA to show that you have the knowledge to safely administer anesthesia to patients and provide patient care as an APRN. To maintain certification you will need be a part of the Continued Professional Certification (CPC) program. The CPC program requires that you complete class credits through the NBCRNA within two 4-year cycles that make up an 8-year period. Additionally, you must "check-in" online every 2 years. This check in is a short online process. Finally, at the end of each 8-year period you will take the Performance Standard Exam. This differs from the initial certification exam. When you get your state licensure you be able to legally practice as a CRNA. Only after you are certified can you get licensed. You will need to submit certain documentation to your state's BON such as your national certification, RN licensure, transcripts and a fee to apply for your license.
Where Do Certified Registered Nurse Anesthetists Typically Work?
You can work in any location where anesthesia or pain management may be required. These locations can include operating rooms, ambulatory surgical centers, ophthalmology offices, dentist offices, and more. You will be able to work in all 50 states in a variety of settings.
Certified Registered Nurse Anesthetists Salary
You will have the most competitive salary range among all of the APRN specialties. The Bureau of Labor Statistics reports that CRNAs make an average of $169,450 per year. Overall your salary could be anywhere between $150,000 and $250,000 per year. Salaries in all professions are affected by the setting, city, and state in which a person works. Additionally, your experience level will play a role in how much money you make. Certain settings such as private practices will pay more than medically underserved areas. However, CRNAs are frequently the sole providers in rural areas. This can not only offer you more autonomy but also make you eligible for loan forgiveness by providing care to medically underserved patient populations. The Public Service Loan Forgiveness Program and the Nurse Corps Loan Repayment Program can help you pay off your debt. If you took out a Perkins Loan to pay for you education you may be eligible to get that forgiven as well.
Specialty advanced practice certification will increase earnings significantly, and CRNAs are among the highest paid advanced practice registered nurses; Payscale.com quotes a median annual salary range of $105,400 to $252,460 for CRNAs, with an average annual salary of $143,521. Potential salary may be greater, dependent on state and city of residence, years of experience, and the organizational structure of the employing agency.
Read our Certified Registered Nurse Anesthetists (CRNA) Salary Guide.
Certified Registered Nurse Anesthetist Programs
CRNAs are advanced practice registered nurses, which requires a graduate level, MSN or DNP degree. MSN programs typically take 29 months, with 64 credits required. DNP programs take 36 months, and require 100 credits for completion. Both require clinical experience hours as well as classroom based courses. In addition, a clinical residency is an important requirement for CRNA programs, in the form of internships, externships, and other focused hands-on experiences. While CRNA programs are accredited by the Council on Accreditation of Nurse Anesthesia Education Programs, the program should also be accredited by the Accreditation Commission for Education in Nursing (ACEN) and/or the Commission on Collegiate Nursing Education (CCNE). Again, note that The Council on Accreditation of Nurse Anesthesia Educational Programs (COA) requires that all CRNA programs approved by the COA must award a practice doctoral degree.
Examples of Certified Registered Nurse Anesthetist programs include;
Online Certified Registered Nurse Anesthetist Programs
If you are strapped for time and need a bit more flexibility in your master's program online programs can help you balance your responsibilities in life. Online CRNA programs make it possible for you to do your classes online and organize clinical experiences close to your home. Most programs are not completely online but hybrid programs will still give you the opportunity to complete many course requirements from home.
Typical Certified Registered Nurse Anesthetist Curriculum
Your CRNA program will depend on what university you attend, but most programs will include courses such as what is offered at the University of Pittsburgh:
Pathophysiology Across the Lifespan
Basic Principles of Anesthesia
Chemistry and Physics of Anesthesia
Ethics for Advanced Practice Nursing
The Diagnostic Physical Exam Across the Lifespan
Advanced Pharmacology
Research for Evidence Based Practice
Advanced Principles of Anesthesia
Physical Diagnosis
The Role of the CRNA in the Healthcare Provider Shortage
The Bureau of Labor Statistics cites that employment for nurses will increase at a rate of 16% by 2024. There is a national shortage of nurses in general related to the Baby Boomer population entering retirement, and the increased health needs of the growing aging population. It is projected that the South and West will be hardest hit by the nursing shortage. The 12 states expected to have the most acute shortages are; Florida, Georgia, Texas, Virginia, Alaska, Arizona, California, Hawaii, Idaho, Montana, Nevada and New Mexico.
CRNAs are among the highest paid of advance practice nurses, and are in great demand throughout the United States, especially in rural areas. Employment for CRNAs is expected to increase by 19% by 2024, a much higher than usual growth rate, making becoming a CRNA an excellent career choice.
Number of CRNA Programs in the United States
There are a total of 120 CRNA programs in the U.S. with 87 offering online options.
Certified Registered Nurse Anesthetist Resources
Denisco, S. M., Barker, A. M., (2016). Advanced practice nursing: Essential knowledge for the profession. Burlington, MA: Jones and Barlett Learning.
[one_half]
Take the next step toward your healthcare future with online learning.
Discover schools with the programs and courses you're interested in, and start learning today.
[/one_half] [one_half_last]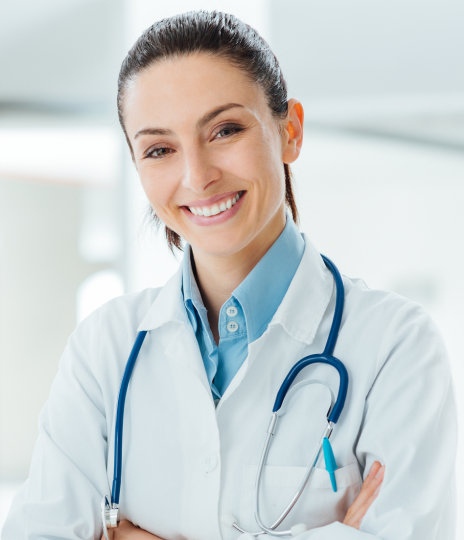 [/one_half_last]