Medical-Surgical Nursing Overview
What You Will Do: Medical-surgical nurses care for adult patients recovering from a broad range of medical problems and surgeries.
Where Will You Work: Medical-surgical nurses are employed at inpatient care units in hospitals, surgical centers, and medical clinics.
Employment Projections:  Employment for medical-surgical nurses is expected to grow by 15 percent through 2026, due to the growing rate of chronic health conditions in the United States, such as diabetes and obesity. The aging population requires more medical care as people with chronic health conditions continue to live longer, more active lives.
How Much You Will Earn: The median annual pay for medical-surgical nurses in the United States was $70,000 in 2017. Medical-surgical nurses earning in the 25th percentile earned $61,621 in 2017, and nurses in the 75th percentile earned $78,660 (BLS.gov).
Number of Programs: There were 1,869 CCNE or ACEN accredited registered nurse programs in the United States in 2017.
How Long It Takes to Become a Medical-Surgical Nurse: It takes 24 months to 4 years to become a medical-surgical nurse, depending on whether you complete a Nursing Diploma (ND), Associate of Science in Nursing (ADN), or Bachelor of Science in Nursing (BSN) program.
Requirements to Become One: Medical-surgical nurses are required to have a nursing license, which is granted after completing a CCNE or ACEN accredited Nursing Diploma (ND), Associate of Science in Nursing (ADN), or Bachelor of Science in Nursing (BSN) program and passing the NCLEX-RN (National Council Licensing Examination), a test administered to graduates of one of the aforementioned programs of study.
Online Nursing Programs That Might Interest You
Learn about start dates, transferring credits, availability of financial aid, and more by contacting the universities below.
Five Steps to Become a Medical-Surgical Nurse
Earn your high school diploma—After completing high school, apply to a nursing program that is accredited by the ACEN or CCNE.
Graduate from a ND, ADN, or BSN nursing program—Afterward, it's time to apply for a nursing license in the state you intend to work in. Once your application is successfully processed, the state will grant you authorization to take the NCLEX.
Pass the NCLEX-RN—All prospective RNs must take the NCLEX-RN exam to get licensed. We have a handy NCLEX-RN guide and some practice exams that can help you pass the test.
Obtain licensure—Once you pass the NCLEX-RN, you will receive a nursing license in the state you applied.
Apply for a nursing job on a medical-surgical nursing unit—As a newly licensed nurse, you'll find plenty of career opportunities in medical-surgical nursing units, and you'll also find the breadth of experience you gain as a medical-surgical nurse to be an integral foundation to your nursing career.
What is Medical-Surgical Nursing?
A medical-surgical is a registered nurse who provides bedside care to patients recovering from a wide range of medical conditions and surgical interventions. They generally spend more time with each patient than all other hospital employees combined, acting as the "eyes and ears" of the physician, using their clinical judgement to monitor each patient's progress and notifying the physician of any potential problems.
Medical-surgical nurses act as coordinators of the patient care team, communicating with physicians, respiratory therapists, physical therapists, licensed practical nurses, patient care technicians, and members of the patient's family to ensure that each patient receives the highest level of care as prescribed by the physician.
Among nurses, medical-surgical nurses are exposed to the greatest variety of medical conditions. While nurses in other specialties may focus on one bodily system, medical-surgical nurses use their vast knowledge of the multitude of medical problems and disease states to treat and educate patients using the most up-to-date, evidence-based treatment techniques.
While other nursing specialties require working with one patient at a time, medical-surgical nurses simultaneously care for three or more patients. In a nutshell, medical-surgical nurses are the most salient of the care providers, communicating, coordinating, prioritizing, and multitasking to ensure that each patient has the best medical outcome possible.
What Does a Medical-Surgical Nurse Do?
Medical-surgical nurses are staffed around the clock to address the care needs of hospital patients, generally working in eight or twelve hour shifts. A typical day for a medical-surgical nurse includes:
Receiving report from the nurse on the previous shift—This is when the nurse learns about each patient's diagnosis and plan of care. Afterward, the nurse will review each patient's medical record, where they review the physician's notes and check lab results to ensure the patient's organs are functioning properly.
Assessing each patient—The nurse then evaluates each patient head-to-toe, noting any changes, recording them in the patient's electronic health record, and reporting them to the patient, the patient's family, and the physician.
Medical-surgical nurses also check vital signs, administer medications, and monitor each patient's progress through the physician's prescribed treatment plan. When specialty care is needed, such as physical therapy or respiratory care, the nurse keeps in constant communication with the other care providers, making sure the patient's illness is being addressed with the highest level of care.
How Do I Become a Medical-Surgical Nurse?
Nursing Diploma (ND): If you are a high school graduate, you may apply to a nursing diploma program. Some schools have additional requirements, such as taking the ATI TEAS (Test of Essential Academic Skills), a test meant to assess a prospective student's preparedness for entering a career in the health sciences. Nursing diploma programs have been declining in popularity since the 1970s, with less than 10 percent of RNs earning their nursing diploma in 2017.
Associate of Science in Nursing (ADN): If you have your high school diploma, you may apply to an Associate of Science in Nursing program. These programs generally have specific requirements in addition to having a high school diploma, such as the completion of prerequisite courses in anatomy, physiology, chemistry, and psychology.
Bachelor of Science in Nursing (BSN): The Bachelor of Science in Nursing degree is available to people of various levels of training. Programs exist for high school graduates, licensed practical nurses (LPNs), ND graduates, and ADN graduates. Some BSN programs even offer accelerated nursing programs to people who have a bachelor's degree in another discipline. If you intend on becoming a nurse practitioner, nurse anesthetist, or obtaining a master's or doctorate degree, then getting your BSN is your first step in the process.
Online Medical-Surgical Nurse Programs
While nursing has been traditionally taught in both the hospital and university setting, the advent of technologies such as virtual patient simulations have allowed nursing students to earn their credentials via the internet. CCNE and ANEC accredited online programs are available for ND, ADN, and BSN programs—a perfect option for someone looking to change careers, people who live rural area, or people who otherwise have a busy schedule.
What is the Typical Medical-Surgical Nurse Curriculum?
Anatomy
Physiology
Pathophysiology
Pediatrics
Geriatrics
Psychiatrics
Clinical rotations at inpatient medical-surgical units
The Role of the Medical-Surgical Nurse in the Primary Care Provider Shortage
Nurse practitioners have increasingly fulfilled the roles of primary care providers in recent years, and many of those programs require that applicants have prior nursing experience, and medical-surgical nursing provides nurses with a vast array of experiences to better prepare them for a career as a nurse practitioner.
 No matter which program of study you choose in pursuing your RN, your coursework will leave you well prepared for a career in medical-surgical nursing, and your experience as a medical-surgical nurse will allow you to pursue a career in a more acute setting, such as in an emergency department or intensive care unit, or allow you to gain the experience necessary to apply for a masters or doctoral program of study to become a nurse practitioner.
Related programs: Operating Room (OR) Nurse.
Medical-Surgical Nursing Resources and Organizations
[one_half]
Take the next step toward your healthcare future with online learning.
Discover schools with the programs and courses you're interested in, and start learning today.
[/one_half] [one_half_last]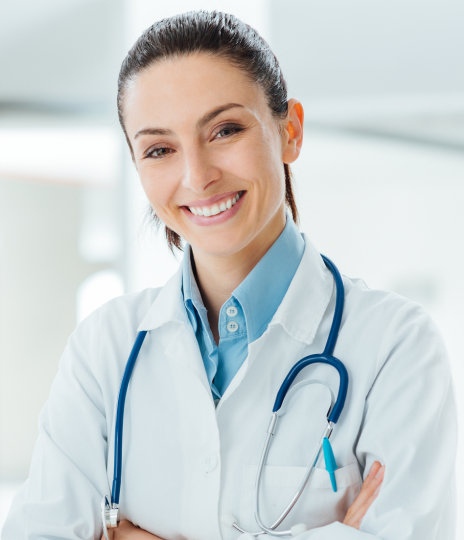 [/one_half_last]
About the Author
Latest Posts
Douglas Williams, BSN, RN, has had a keen interest in healthcare since taking a CPR course at the age of 10. As a college student, he was introduced to inpatient medicine when he responded to an advertisement seeking hospital volunteers, and has since devoted himself to bettering health outcomes for his hospital patients, devoting his current clinical focus to medical-surgical nursing. He has conducted clinical research on issues relevant to nursing practice, including hospital-onset delirium prevention and the forestalling alarm fatigue for hospital staff members. In order to maintain a high standard of patient care, Doug makes sure to keep himself recharged outside of the clinical setting. He is an avid skier, snowboarder, skydiver, and wingsuiter, in addition to being a self-professed "health nut."