The charge nurse is often the unsung hero of the nursing unit; while they may still have a patient assignment, they are responsible for keeping the unit running smoothly.  If you've ever been a patient on a nursing unit, the charge nurse may have spoken with you if you had issues with your patient care – and if there were no issues, he or she could be the reason that your stay went smoothly.
What is a Charge Nurse?
According to Jacksonville University, "In addition to caring for patients, a charge nurse assumes some managerial responsibilities for nurses and support staff on a particular shift. A charge nurse job is the stepping stone to higher-level positions in nursing management." Basically, the charge nurse juggles direct patient care while also lifting some of the management duties from the nursing manager. This may include assigning admissions and transfers, creating staffing assignments, taking sick calls and troubleshooting issues that may arise during the shift. The charge nurse must be a highly organized, self-motivated and assertive nurse.
What Does a Charge Nurse Do on a Daily Basis?
Often, the charge nurse still has a patient assignment. If this is the case, they must first and foremost attend to their patient needs – vital signs, assessments, medications, and ADLs, to name a few. n addition to their patient care needs, they are also responsible for management duties. The duties vary depending on the place of employment but the charge nurse is a resource for other staff nurses. They will troubleshoot any problems that may arise. At Parmer Medical Center, responsibilities and requirements listed in the job description are lengthy. These responsibilities range from organizing all shift activities to monitoring staff activity to orienting new staff.
Coordinates with physicians, nurses, and other departments.
Aware of legal aspects of nursing and applies this knowledge when making staff assignments.
Identifies the priorities for patient care management.
Knows the responsibilities the nursing staff and utilizes this knowledge when preparing assignments.
Solves problems and avoids potential ones by making appropriate assignments of staff to patients.
Demonstrates leadership through clinical practice and teaching.
Delegates unit responsibilities according education, training and availability.
Applies decision-making theory to solve patient care problems.
Educates nursing staff and students.
Applies communication theories and techniques with patients, families and other staff members to accomplish the nursing care plan.
Observes performance of nursing personnel and shares this information with the nursing manager.
Monitors the quality of patient care being delivered by the nursing staff.
Checks fixes the completeness and accuracy of patient care plans.
Checks equipment to determine if it is functioning properly.
Checks the environment for patient safety.
Audits patient's medical records for completeness.
Correct inadequacies noted in the quality of patient care on the unit.
How Do I Become a Charge Nurse?
Minimum job requirements will vary from institution to institution, but at Palmer Medical Center the job description outlines the minimum requirements clearly. The RN must hold an ADN degree and have one year of nursing experience. Other certifications are a plus, such as ACLS, TNCC and ENPC. If you're desiring a job as a charge nurse, obtaining an ADN degree or a Bachelor of Science in Nursing (BSN) degree will be the first step. Obtaining a job and gaining nursing experience is the next step. If possible, gaining experience on the type of unit where you desire to be a charge nurse would be optimal. In addition, continuing education and obtaining any type of certification is helpful.
What is the Job Outlook for a Charge Nurse?
According to the Bureau of Labor and Statistics, the job outlook for nursing in general is expected to increase by 16% from 2014 to 2024 – which is a higher than average growth rate. This is for a number of reasons, such as an, "…increased emphasis on preventive care; growing rates of chronic conditions, such as diabetes and obesity; and demand for healthcare services from the baby-boom population, as they live longer and more active lives." Basically, as our population is growing older, they will need more nurses to take care of them. This does stand to reason that the outlook for charge nursing will also increase at a similar rate.
Charge Nurse Salary?
Payscale notes that the average charge nurse will earn about $29 per hour. This is in contrast to the average RN, who earns about $27 per hour.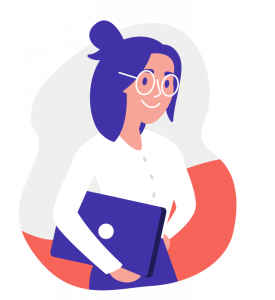 Find Nursing Schools
Join a Top-Ranked Nursing School for a Life-Changing Career!
About the Author
Latest Posts
Douglas Williams, BSN, RN, has had a keen interest in healthcare since taking a CPR course at the age of 10. As a college student, he was introduced to inpatient medicine when he responded to an advertisement seeking hospital volunteers, and has since devoted himself to bettering health outcomes for his hospital patients, devoting his current clinical focus to medical-surgical nursing. He has conducted clinical research on issues relevant to nursing practice, including hospital-onset delirium prevention and the forestalling alarm fatigue for hospital staff members. In order to maintain a high standard of patient care, Doug makes sure to keep himself recharged outside of the clinical setting. He is an avid skier, snowboarder, skydiver, and wingsuiter, in addition to being a self-professed "health nut."