Updated: February 09, 2022
Jobs as a nurse practitioner is one of the most in-demand professions in the US right now, as sources reveal that there are over 325,000 licensed nurse practitioners. You may find these nurses in urgent care, physician offices, or hospitals. The question is, what are the other career options you have as a nurse practitioner, and which one should you choose?
We have compiled a list of the best nurse practitioner jobs that you can choose from. We will also discuss how different these roles are from traditional Nurse Practitioner jobs, and you will surely find the right choice for your career.
Following are some unique jobs as nurse practitioner for you to explore:
Online Nurse Practitioner Programs Recommended by Our Team
Learn about start dates, transferring credits, availability of financial aid, and more by contacting the universities below.
Cannabis Clinic Manager
Cannabis clinics are now all across the US, which makes the clinic manager role a popular career option for NPs. You can find a center near to your home and apply if you are a nurse practitioner. The best part is that this job pays quite well –for example, your annual salary as a cannabis clinical manager can reach up to $141,000. Although it's a new specialty or niche, it is already in demand.
The main role of these nurse practitioners is to provide awareness, education, and counseling to people fighting cannabis addiction and help them live healthier lives. As a Cannabis NP, you also need to guide patients on doses, allergies, and cannabis prevention. Keep in mind that you will need to stay in the facility for this job.
Requirements
Must be able to work 10-16 hours a day
Will need to be on-site in the facility the whole time
At least 30% of the time will be spent in a low-light environment.
CE Writer (Continuing Education)
CE companies and scholarly journals hire nurse practitioners to review, edit and write advanced education modules related to health. The career is not only lucrative but is also quite flexible as NPs can work from their homes or in an office as per their preference. Content Expert writers get compensated either hourly, per module, or as a percentage of final sales for their work. This makes it one of the best jobs to earn an income without having to leave your home.
Content Writer
NPs read and write about health-related topics that most nurse practitioners deal with daily. Several health professionals spend years writing journals and completing health-related research studies, which makes them qualified and further their skills.
Nurse practitioners who stay up to date with the latest updates, reports, and developments and have enough experience can find work as medical writers. You do not need any extra qualifications to become a health content/medical writer, but you can always go for short online courses to sharpen your skills and learn some tips and tricks.
You can also enroll in online classes if you wish to start your own business someday. Moreover, health magazines, marketing companies, health corporations, and online institutions all need these writers to produce authentic, quality content. You can also work as an academic writer and write a health book if you want to take a step further.
The job is highly flexible and lets nurse practitioners work as much as or as little they want. It is the right career that gives you the freedom to experiment, and you can mold it into anything you want.
Corporate Nurse Consultant
Large corporations provide on-site health care services to their employees to save time and costs. They hire trained nurse practitioners or physician assistants to offer these benefits. As a Corporate NP, you have to guide corporate employees and professionals regarding exercise programs, healthier lifestyle, health coaching, managing chronic cases, occupational injury management, health education, etc.
Professional nurses do not have a problem with this career choice because it involves basic things they learn when becoming a practitioner nurse. NPs have the skills, knowledge, and experience to provide these services.
Cosmetic / Aesthetic NP
An Aesthetic nurse practitioner or a cosmetic nurse is another popular career option for individuals aspiring to become an NP. These aesthetic nurses are the primary providers in clinics. You have to help patients with skin issues and provide different cosmetic treatments, including Botox injections, skin peels, etc. You can complete the requirements for becoming an aesthetic nurse practitioner and continue to practice or even open your spa. So, the options are almost endless.
Cruise Line Nurse Practitioner
Not all nurse practitioner jobs are serious and boring. If you are someone who loves traveling to tropical locations and learning about cultures, this job is for you. You can enjoy long trips on cruises for even months relaxing and chilling on a beach. However, the working hours for these nurses can often get a little too much. It might make the job tedious and a little difficult as you would have to stay at sea for long.
We suggest you look for a job in this specialty if you have ER and cardiac experience, as this is what most cruise ship nurse practitioners have to do. Other roles you need to fulfill may include performing lab tests, health checks, and safety checks.
Forensics Nurse Practitioner
As a death investigator or forensics Nurse Practitioner, you have to study criminal law and help with the investigation and treatment of assault victims. It usually involves working in the emergency room to gather and preserve evidence of assault crimes, analyzing them, and preparing relevant reports to help with the investigation. Besides, testimonies in the court, presenting research, findings, and results are some of the most common parts of this job.
Collecting fingerprints, dealing with gunshot wounds, preparing analysis and detailed reports are some other duties, depending on your qualification and expertise. It is certainly not a job for the faint-hearted as the Nurse Practitioner has to comfort and care for victims of domestic violence, physical/sexual assaults, and other crimes.
Director of Nurses
As a director of nursing, you will be responsible for leading and supervising the administrative tasks of a nursing unit in a healthcare facility. You must have the experience and professional management skills to ensure smooth working. The core responsibilities of a nursing director include formulating and implementing new policies, ensuring compliance with local, state, and federal regulations, planning and establishing long-term goals.
Education Consultant
Working as an education consultant is another great career option for you if you want to work in universities. Most of these nurses get compensation on an hourly basis and provide guidance, consultation, and education to aspiring nurse practitioners. Universities hire education consultants to conduct department-wise needs assessments and share their expertise and help with curriculum development.
Foreign Service Health Practitioner
You may also consider working as a foreign service health provider if you want a one-of-a-kind experience and provide patient care worldwide. The US Department of State hires NPs after they pass a top security clearance. A foreign service health provider evaluates overseas health-related problems and proposes solutions as per their expertise and experience. However, note you may have to work in hostile and harsh conditions, so opt for this job only if you are ready to take the challenge.
Faith Community Nurse
A parish nurse career is best for you, specifically if you wish to do something for your community. You can run a community health center based on your faith and operate as a family-owned business. However, you still have the freedom to incorporate your religious beliefs and faith-driven principles with spirituality. The most common examples of these kinds of centers are the Red Cross, Christian faith-based drug rehabilitation centers. These parish nurse practitioners also offer home visits for the ones in need.
Film Nurse Practitioner
If you are a film buff or want to become part of the film industry, now is your chance to do it. Wondering how is it possible with a medical background? Well, you can join the film set medical team for different jobs as a nurse practitioner. Producers spend millions of dollars on a film and don't want to bear any loss due to accidents or medical issues during the shooting. Therefore, they hire movie set medical teams to offer medical services and care to the cast and crew in case of an accident or health emergency. These nurse practitioners may also carry out first aid or general checkups for the movie professionals.
These teams generally include a pharmacist, paramedic, EMTs, doctors, and nurse practitioners. These movie teams are now more in demand because of the COVID-19 precautions. The teams also provide screening and vaccinations for the ones on-site if needed.
Health Coach
Health coaches adopt a holistic approach and combine physical, psychological, cultural, spiritual, and social factors to a healthier life. These health coaches take care of both mind and body as they see the patient as a whole. Health coaching is becoming popular lately, and there are several online health coaching-related courses that aspiring students can also opt for to improve their skills. Therefore, as a health coach, you can start your spa, wellness center, or health coaching business. You may also find jobs in specialty clinics and hospitals.
Hospice Nurse Practitioner
Most people confuse a Hospice Nurse practitioner with an RN hospice nurse, but they have a different role. The NP works with a qualified team and has a specific role in assessing the patients and providing the related healthcare professional with information about the patient.
These nurses should be empathetic so they can comfort a dying patient dealing with a chronic illness. This lets patients pass away with dignity, even if they are terminally ill. The hospice nurse practitioners focus on making the last days easier for these patients by removing feelings of isolation and depression from their minds and hearts. Learn how to become a hospice RN.
Legal Nurse Consultant
Another unusual job as a nurse practitioner is providing legal consultancy; you have to examine and analyze testimonies and medical reports regarding cases in the court of law and discuss every detail related to medical injury and healthcare. You can work with law firms, insurance companies, health care facilities, and government sectors as they all require legal consultancy for health-related problems.
You may also have to examine patients and produce detailed reports of their medical conditions. Insurance companies, on the other hand, may require your expertise for evaluating the health of insurance policy owners in case of a medical insurance claim. Learn about becoming a legal nurse RN.
Online Nursing Programs That Might Interest You
Learn about start dates, transferring credits, availability of financial aid, and more by contacting the universities below.
Mental Health Nurse Practitioner
This specialty is the right option for you if you are looking for a unique job in the Federal sector, or you can get employed by the ICE Health Service Corps at the detention facilities. These professionals provide psychological training, evaluation, and counseling. You also have to provide drug detoxification care for detainees in the ICE centers. You will probably come across people from different backgrounds dealing with different issues, making it an ideal learning opportunity and an eye-opening experience. Learn more about Mental Health Nurse Practitioners.
Mobile Nurse Practitioner
Recent reports indicate that there are over 552,830 homeless people in the country. Your role as a homeless population nurse practitioner is to try to fill the gap between the resources, services, and care for these people. It is because most homeless individuals do not have access to facilities or hospitals. However, that still doesn't mean they do not need medical assistance. Most of these jobs as a nurse practitioner work with mobile health care units and teams that provide services to the homeless population. Homeless shelters, local community centers are also great places to start working in this field to gain experience.
Opioid Addiction NP
Opioid addiction is becoming a serious concern for people in the US, and they are looking for the best treatment and therapies to get rid of it. The opioid addiction nurse practitioners are now filling a huge gap in the health sector, especially in the rural areas where people have no facilities to receive treatment for this type of addiction.
Product Manager
Several companies in the healthcare sector require input from people with medical and healthcare backgrounds when it comes to product strategy. Patient engagement, electronic medical records, and healthcare outcome companies are vendors who hire nurse practitioners as product managers. These jobs as nurse practitioners contribute to the product vision through their expertise and ongoing research and help throughout the process, from strategic planning to implementation. So, if you have a creative and entrepreneurial spirit, consider this option.
Research Nurse Practitioner
Physicians, nurses, and nurse practitioners all have important roles in clinical researches. It is a highly esteemed career, and clinical research NPs work in teaching hospitals, universities, health institutions, etc. The clinical research practitioners conduct exams related to the document, study, reports, and results.
Your research work can set the foundation for further studies in the future. Keep in mind that becoming a clinical research practitioner requires data collection and analysis capabilities. However, you can achieve greatness if you make a major research breakthrough.
School Nurse Practitioner
There is a clear difference between a nurse working in a school and a nurse practitioner working in a school-based clinic. The school registered nurses take care of children's health and perform state prescribed screening such as hearing and vision. A school nurse practitioner, on the other hand, works in underprivileged rural areas in school-based health centers. Moreover, a school nurse provides treatment, medical follow-up, chronic illness care, and physical exams. They also prescribe medications and provide referrals. Learn more about becoming a school nurse RN.
Sports Medicine Nurse Practitioner
If you have a background in orthopedic or sports medicine, you can find interesting jobs as a nurse practitioner. As part of the sports medicine team, you will have to deal with sport-related injuries. These kinds of jobs usually pay off well, as the average salaries of these professionals are up to $391,042, according to the latest reports making it one of the highest paying NP career options available.
Student Health NP
If you have experience in adolescent and family health care, working in a college student health center is the perfect career option. The job description in these kinds of roles includes everything, from lab tests, acute care, medication to counseling and vaccinations, etc., as jobs for a nurse practitioner.
Additionally, if you have a background in drug addiction and prevention or common gynecologic treatment, your chances of landing a job in a student health center will increase. You need to have expertise and knowledge to deal with important health-related issues for students and teens in colleges or universities. These may also include other problems such as psychological and domestic counseling.
Travel Nurse Practitioner
A travel nurse practitioner is also called a locum tenens which means a temporary nurse who performs the role of a nurse practitioner in an organization for some time. These nurses work in several inpatient and outpatient facilities in various hospitals, clinics, and government and private institutions. Becoming a travel nurse is a good career option since you get working freedom, good pay, and a chance to visit different locations. Young and adult single nurses usually take this career choice as they don't have other responsibilities.
Weight Loss Expert NP
Obesity is a major issue in the US and several countries around the world. Studies show that over 70% of US adults are overweight, so it is essential to educate people about the importance of weight loss. You can either work with an institution or work independently and buy a weight loss franchise depending on your approach. We know that it is relatively difficult to start a business of your own because it requires a lot of investment.
However, it can pay you back once your business starts running. You may also have to train people, educate them about healthy diet and lifestyle changes to assist them in their weight loss journey.
What Should You Choose?
It all comes down to that one simple question: What option should you choose if you are looking for jobs as a nurse practitioner? Well, there is no fixed answer to that since it depends on several factors. You need to consider your area of expertise, experience, and personal interest. Keep in mind that choosing any of these specialty fields is difficult, but you can always narrow down your options.
For example, you can become a legal consultant or a forensics nurse practitioner if you have a keen interest in legal matters. You can also go for a cosmetic nurse option if you want to keep things simple and do not want to work in difficult conditions.
Besides, becoming a cruise ship nurse practitioner will help you explore different locations while performing your duties. So, it is subjective, and it all depends on you. That said, choose any of these jobs as a Nurse Practitioner options if you want to do something different from traditional NP roles.
Take the next step toward your healthcare future with online learning.

Discover schools with the programs and courses you're interested in, and start learning today.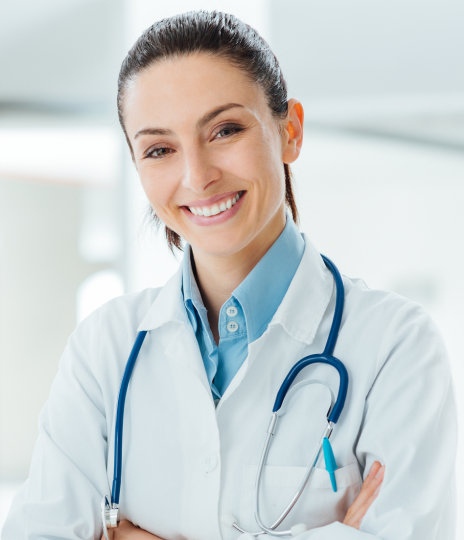 RNCareers.org Staff Writers are nurse educators, nurse practitioners, RN and LPN freelancers and part time writers. They are passionate about sharing their nursing expertise and helping nurses like you.
If you are in a position to help nurses with your writing, and you'd like to find out more about contributing to our site, reach out using the contact us form.
Sources: 50 State Boards of Nursing, University Websites, U.S. Department of Education, Bureau of Labor Statistics. Ranking Methodology.