Research Nurse Overview
What You Will Do: You will work as a part of a team involved in clinical research studies evaluating patient care practices.
Where Will You Work: Research nurses may work in a variety of settings, such as hospital/medical centers, universities, pharmaceutical companies, research organizations and government agencies.
Employment Projections: Nursing is expected to be the fastest-growing professions, with growth projected at 16% – 26%; similarly, the employment outlook for research nurses is excellent, with a projected growth rate of 19% by 2022.
How Much Will I Earn: The median annual salary for research nurses ranges from $74,177 to $91,107, with an average annual salary of $82,708.
Requirements to Become One: Become a Registered Nurse (RN) by completing an accredited nursing program earning a Bachelor of Science in Nursing (BSN),  then passing the NCLEX-RN examination to obtain licensure.
Online Nursing Programs That Might Interest You
Learn about start dates, transferring credits, availability of financial aid, and more by contacting the universities below.
Steps to Become a Research Nurse
Earn Your RN: You must earn an RN degree from an accredited nursing program, earning Bachelor of Science in Nursing (BSN). The BSN is the base level education for research nursing. Nurses with an Associate's Degree in Nursing would need to bridge into an RN to BSN program.
Pass the NCLEX-RN Exam: All RNs must pass the NCLEX-RN exam to obtain licensure to practice nursing.
Gain Clinical Experience as a Professional Registered Nurse: It is important to gain clinical experience as a professional nurse, in preparation for moving into a specialty role. In addition, seek opportunities to participate in research-related activities, such as Quality Assurance or Infection Control.
Seek Employment as a Research Nurse: You must have a minimum of 3000 – 6000 hours experience in clinical research nursing to be eligible for certification.
Obtain Certification as a Research Nurse: Obtain this certification from the Association for Clinical Research Professionals.
What is a Research Nurse?
Research Nurses are involved in conducting healthcare related scientific research with the goals of improving patient care services and patient outcomes. Research nurses have knowledge of informatics, research design, and data collection and analysis. Research nurses may participate in research design within a research team, or for their own studies, as well as securing funding, recruiting participants and providing direct care for participants. When a research project has been completed, research nurses report findings to nurses and other healthcare professionals through written research reports or articles, or in speaking opportunities such as conferences or workshops. Specific roles and duties include;
Design and implementation of research studies
Observing patient care related to treatment or procedures,
Collecting and analyzing data, including managing databases
Reporting findings of research, presenting findings at industry conferences, meetings and other speaking engagements
Writing grant applications to secure funding for studies
Writing articles and research reports in nursing or medical professional journals or other publications
Assisting in the recruitment of participants for studies and
Providing direct patient care for participants
How Do I Become a Research Nurse?
The first step toward becoming an infection control nurse is to become a Registered Nurse, earning a Bachelor of Science in Nursing degree (BSN) from an accredited nursing program. After graduation, you must obtain RN licensure by taking the NCLEX-RN examination in your state. Once you have achieved licensure, you will need to gain clinical experience as an RN. Following gaining this experience, then seek employment in a research nursing role, in order to progress toward certification.
The Association of Clinical Research Professionals offers two certifications for research nurses; Certified Clinical Research Associate (CCRA) or Certified Clinical Research Coordinator CCRC).
Eligibility requirements for CCRA are:
Bachelor's Degree in Nursing (or higher)
Minimum of 3000 hours performing Essential Duties;

Verify adherence to the clinical protocol, appropriate clinical practices and regulatory requirements related to the protection and ethical treatment of human subjects.

Ensure identification and reporting of safety issues.

Perform monitoring activities per the monitoring plan.

Review accuracy and completeness of research site records.

Ensure accountability of Investigational Product and related supplies.

Ensure complete reporting and correct documentation of monitoring activities.

Conduct routine monitoring visits independently from the investigative study staff.

Ensure the research site staff is identifying issues and implementing corrective and preventive actions to ensure inspection readiness.
Eligibility requirements for CCRC are:
Bachelor's Degree in Nursing (or higher)
Minimum of 3000 hours performing Essential Duties;

Report and document safety issues.

Participate in the preparation or review of documents exchanged with the Institutional Review Board (IRB).

Participate in protocol review or planning of study procedures.

Participate in conduction subject visits.

Collect accurate, verifiable data, source documents, and essential documents.

Prepare for and participate in audits and/or regulatory inspections.

Participate in the informed consent process.
Certification is valid for 2 years, after which it must be renewed by participating in continuing education/involvement activities, reporting 24 contact hours every 2 years, or successful completion of the current certification exam.
Where Do Research Nurses Typically Work?
Research nurses work within a variety of health care settings, including;
Hospital/medical centers
Universities
Healthcare research organizations
Pharmaceutical corporations
Government agencies
Research laboratories
How Much Do Research Nurses Earn?
Nursing, in general, is identified as one of the fastest growing professions in the US in terms of salary, with a projected growth of 16% – 26%, much higher than the national average. Specialty certification can increase earnings significantly. The median annual salary for research nurses ranges from $74,177 to $91,107, with an average annual salary of $82,708. This is dependent on the specific job and employer, and the geographical area. Salaries are generally higher in urban areas, however, the cost of living is typically higher, as well. In addition, research nurse with a Master's degree (MSN) or higher, tend to earn higher salaries. According to the Bureau of Labor Statistics the top five states for general nursing salaries are (range $96,470 – $102,700);
California
Hawaii
Alaska
Oregon
Massachusetts
Research Nurse Programs
At the undergraduate level, specialty-related education consists of continuing education activities, such as conferences or online CEU providers. For example, the Association of Clinical Research Professionals offers basic level education, and resources needed for maintaining certification. Examples of related topics include:
Introduction to Clinical Trials
Introduction to Good Clinical Practice
Clinical Data Interchange Standards Consortium (CDISC)
CDISC standards related to collection and submission of data
Implementing a Patient-centered Informed Consent Process
Best Practices for Clinical Trial Inspections
Ethics and Human Subject Protection
Understanding Clinical Trial Protocols
Managing Clinical Trials in an Electronic Environment
At the graduate level, research nurses have at least a Master's Degree in Nursing (MSN), or may progress to a PhD or Doctor of Nursing Practice Degree. An MSN curriculum will include courses related to reviewing and conducting research in conjunction within the specialty area. A more specific focus on research will be found in terminal degree (PhD or DNP) programs. Examples of graduate programs include;
Duke University, Durham, NC; MSN, PhD and DNP programs. PhD program focus on interdisciplinary research. https://nursing.duke.edu/
Drexel University, Philadelphia, PA; MSN in Clinical Research, Online Program – https://nursing.duke.edu/
University of Central Florida, Orlando, FL; Master of Research administration, Online Program – https://www.ucf.edu/online/
Ohio State University College of Nursing, Columbus, OH; Master of Applied Clinical and Preclinical Research, Online Program – https://nursing.osu.edu/
University of Cincinnati College of Nursing, Cincinnati, OH; PhD in Nursing Research – https://nursing.uc.edu/
Related Careers: Nursing Informatics
What is a Typical Research Nurse Curriculum?
Topics addressed in Research Nurse curricula include:
Research Methods and Biostatistics
Evaluation and Translation of Health Research
Foundations of Good Clinical Practice in Clinical Research
Concepts of Clinical Research Management
Human Subjects Research in Biomedical Sciences
Management of Clinical and Preclinical Studies
Data Analysis and Interpretation
Descriptive and Inferential Statistics
Responsible Conduct of Research
Ethics and Research Integrity
Research Design and Methods
The Role of the Research Nurse in the Healthcare Provider Shortage
The Bureau of Labor Statistics cites that employment for nurses will increase at a rate of 16% – %20 by 2024. There is a national shortage of nurses in general related to the Baby Boomer population entering retirement, and the increased health needs of the growing aging population. It is projected that the South and West will be hardest hit by the nursing shortage. The 12 states expected to have the most acute shortages are: Florida, Georgia, Texas, Virginia, Alaska, Arizona, California, Hawaii, Idaho, Montana, Nevada and New Mexico.
Research nurses will be in continued demand, as their knowledge and expert skills are needed in the growing field of healthcare research. Research nurses will be pursued by pharmaceutical companies, research laboratories, universities, private companies, independent research organizations, and hospitals/medical centers.
Research Nurse Resources
References
[one_half]
Take the next step toward your healthcare future with online learning.
Discover schools with the programs and courses you're interested in, and start learning today.
[/one_half] [one_half_last]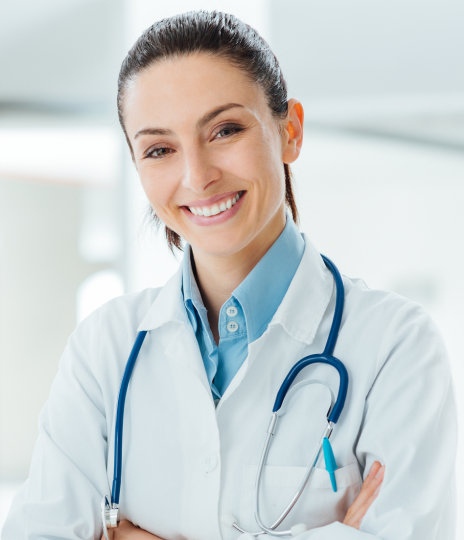 [/one_half_last]
About the Author
Latest Posts

Karen is a Registered Nurse, graduating with a BSN in nursing in 1972 from North Park College in Chicago, Illinois. Her graduate degree was earned at Emory University, Atlanta, Georgia, in 1985. While her major clinical area specialty has been maternal/infant, pediatrics nursing, and women's health, she has also worked in med-surg and adult ICU environments. She have 22 years' experience in a faculty role, the past 7 years in an online venue.