Most nurses go into nursing because they want to help people. We can do this by working at the bedside helping the critically ill, working in a clinic and assisting patients with preventive care, or even helping the patient who has just suffered a major trauma, such as the forensics RN. A job in forensic nursing is not for everyone, but these nurses are first-line for a patient who may be the victim of violence – these nurses are definitely in the business of helping people.
Online Nursing Programs That Might Interest You
Learn about start dates, transferring credits, availability of financial aid, and more by contacting the universities below.
What is a Forensic Nurse?
According to the International Association of Forensic Nurses, forensic nursing is defined by Forensic Nursing: Scope and Standards of Practice as "the practice of nursing globally when health and legal systems intersect." Basically, a forensic nurse cares for patients who have been victims of a crime and may also play a major part in anti-violence efforts.
What Does a Forensic Nurse Do on a Daily Basis?
The forensics RN have an integral role in the care of victims of violence. The International Association of Forensic Nurses state that "victims of violence and abuse require care from a healthcare professional who is trained to treat the trauma associated with the wrong that has been done to them – be it sexual assault, intimate partner violence, neglect, or other forms of intentional injury. They collect evidence and give testimony that can be used in a court of law to apprehend or prosecute perpetrators who commit violent and abusive acts." The forensics nurse is highly educated – they must have excellent nursing skills and also must have a knowledge of the legal system.
These RNs may be employed in Emergency Rooms, where victims of violence often present immediately after the incident. They may also be employed in a coroner or medical examiner's office, correction institutes and psychiatric hospitals. In these facilities, the nurse would provide nursing care directly to the victim, but would also have extra training so as to identify certain types of injury and they may collect evidence that would be helpful in a court of law. They may even be called to testify in a court. These nurses also must have excellent documentation skills, as their documentation is important for the victim's case.
How Do I Become a Forensic Nurse?
A forensics RN must have a bachelor's degree. Some facilities may also require an advanced degree or training in forensic nursing. Many nursing schools across the US have master's degree programs specific to forensic nursing. For example, Duquesne University has a master's program that allows the RN to achieve advanced skills.
The International Association of Forensic Nurses state that although forensic nursing is one of the fastest growing fields in nursing, it may take a bit of effort to break into the field. They recommend that an RN interested in forensic nursing start as a Sexual Assault Nurse Examiner (SANE), which is a certification that allows an RN to assist specifically with victims of sexual assault. Another option to gaining experience is obtaining a position as a death investigator. There are courses that would prepare the RN in becoming a death investigator.
What is the Job Outlook for the Forensic Nurse?
According to the Bureau of Labor Statistics, the nursing profession is growing as a whole. All specialties in nursing are expected to grow by 16% from 2014 to 2024 – this is higher than the average growth rate for all occupations. Forensic nurses as a specialty can expect a similar growth rate, especially as the science of forensics continues to grow.
What is a Typical Forensic Nurse Salary?
The Bureau of Labor Statistics states that the average RN can expect to earn $66,640 per year. However, Monster notes that the average forensic RN makes about $39/hour, or $81,800 per year.
A forensics RN is a highly educated, intelligent nurse. These nurses require extra education, whether it be certifications or a master's degree. As these nurses see patients who are the victim of a crime, this field of nursing is not for everyone; these nurses must have an excellent support systems and coping mechanisms as what they see on the job can be emotionally damaging.
Forensic Nursing Resources and Organizations
Take the next step toward your healthcare future with online learning.
Discover schools with the programs and courses you're interested in, and start learning today.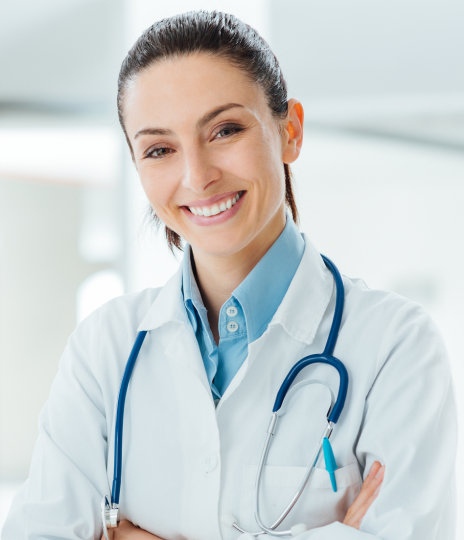 Krystina is an RN with a varied background. She has worked on a telemetry unit, an allergy/immunotherapy clinic and is currently working in diabetes education, pursuing her Certified Diabetes Educator (CDE) certification. She has traveled the long road to her bachelor's degree – she began her nursing career as an LPN, graduating from a local university. She pursued first her ADN, then BSN from Excelsior College.
Sources: 50 State Boards of Nursing, University Websites, U.S. Department of Education, Bureau of Labor Statistics. Ranking Methodology.