Career Spotlight
What You Will Do: Provide urgent care for patients experiencing an acute injury or illness, often where the cause is unknown.
Where Will You Work: Emergency departments, Intensive care units, Trauma med-surg units, Trauma step-down units, Flight nursing, EVAC/Ambulance services
Employment Projections: Nursing is expected to be the fastest-growing professions, with growth projected at 16% – 23%
How Much Will I Earn: The median annual salary for Trauma Certified Registered Nurses ranges from $66,544 to $96,109, with an average of $75,000.
Requirements to Become One: Become an RN, 2 years experience/1000 hours in emergency nursing, obtain emergency nursing certification, take Trauma Nurse Core Course to obtain Trauma Nurse Certification
Online Nursing Programs That Might Interest You
Learn about start dates, transferring credits, availability of financial aid, and more by contacting the universities below.
Accelerated Nursing Programs
Five Steps to Become a Trauma Nurse
Earn Your RN: You must earn an RN degree from an accredited associate degree or bachelor degree program.
Pass the NCLEX-RN Exam: All RNs must pass the NCLEX-RN exam to obtain licensure to practice nursing.
Specialize in Emergency/Trauma nursing: You must have a minimum of 2 years or 1000 hours staff nurse experience in an emergency department before you can
Obtain Emergency Nursing Certification: Obtain this certification from the Board of Certification for Emergency Nursing. You must also be certified in both Basic Life Support and Advanced Life Support.
Obtain Trauma Nursing Certification: You must take a trauma nursing course, then take the Trauma Certified Registered Nurse Exam
What is a Trauma Nurse?
Trauma nurses provide initial assessment and triage, diagnosis, and care for patients needing urgent care for serious and even potentially life-threatening injuries or illnesses, often in an emergency department environment. They work in high stress situations that require them to be able to deal with complex and challenging problems in order to provide immediate and effective care. In the course of their practice, trauma nurses perform emergency procedures and administer emergency medications. Technical skills needed include CPR, use of a defibrillator, and other trauma interventions, such as endotracheal intubation and inserting intravenous lines. They work in collaboration with emergency and specialty physicians, trauma surgeons, and emergency service personnel.
Emergency nursing is related to trauma nursing, and many may think the two are interchangeable. However there are differences. Emergency nursing is focused on the emergency department in general, while trauma nursing is more specialized, providing care for patients with problems such as severe injuries and serious wounds. Experience as an emergency nurse is an important step toward becoming a trauma nurse. Explore related nursing careers: ER Nurse, Wound Care Nurse, ICU Nurse, and Critical Care Nurse.
How Do I Become a Trauma Nurse?
The first step toward becoming a trauma nurse is to become a Registered Nurse, earning an associate or bachelor of science degree (BSN) from an accredited nursing program. After graduation, you must obtain RN licensure by taking the NCLEX-RN examination in your state. Once you have achieved licensure, you will need to work a minimum of 2 years, or 1000 hours, as a staff nurse in an emergency department, after which you may obtain Emergency nursing certification from the Board of Certification for Emergency Nursing. Then you will be eligible to take the Trauma Nursing Core Course, offered by the Emergency Nurses' Association. Other recommended courses include:
Pediatric Emergency
Critical care ground transport
Finally, you must sit for the Trauma Certified Registered Nurse Exam, again from the Board of Certification for Emergency Nursing, to become a Trauma Certified Registered Nurse (TCRN). Certification is valid for 4 years, after which it must be renewed by showing participation in approved continuing education programs. If this is not possible, the certification exam must be retaken.
Where Do Trauma Nurses Typically Work?
Trauma nurses, of course, work in trauma centers, critical areas of emergency departments and intensive care units. Other potential venues include ground and flight transport, perioperative units, trauma care med-surg, step-down and rehabilitation units, burn units, and the military. Trauma nurses may also participate in charities such as Doctors and Nurses without Borders and the Red Cross.
Trauma Nurse Salaries
Nursing, in general, is identified as one of the fastest growing professions in the US in terms of salary, with a projected growth of 16% +, much higher than the national average. Specialty certification can increase earnings significantly; Payscale.com quotes a median average salary of $75,000 annually, with a range of $66,544-$96,109 for Trauma Certified Registered Nurses. This is dependent on the job, and the geographical area. Salaries are generally higher in urban areas, however, the cost of living is typically higher, as well. In addition, bachelor's prepared nurses tend to earn higher salaries than nurses with associate degrees. According to the Bureau of Labor Statistics the top five states for general nursing salaries are (range 96,470 – 81,380);
California
Hawaii
Alaska
Oregon
Massachusetts
Trauma Nurse Programs
The Emergency Nurses' Association (ENA) provides the Trauma Nursing Core Course: this program include a two-day intensive course, hands on learning, and five additional online modules.
Some well-known colleges offering a major in Emergency Room/Trauma Nursing are;
Emergency Room/Trauma Nursing degrees are typically master's level programs, so over and above your entry level degree.
What is a Typical Trauma Nursing Curriculum?
The ENA Trauma Nursing Core Course addresses the following topics;
Trauma Nursing and the Trauma Nursing Core Course
Spinal Cord and Vertebral Column Trauma
Teamwork and Trauma Care
Musculoskeletal Trauma
Epidemiology
Surface and Burn Trauma
Biomechanics, Kinematics, and Mechanisms of Injury
Special Populations: The Pregnant Trauma Patients
Initial Assessment
Special Populations: The Pediatric Trauma Patient
Airway and Ventilation
Special Populations: The Older Adult Trauma Patient
Shock
Special Populations: The Bariatric Trauma Patient
Pain
Special Populations: The Interpersonal Violence Trauma Patient
Brain, Cranial, and Maxillofacial Trauma
Psychosocial Aspects of Trauma Care
Ocular Trauma
Disaster Management
Thoracic and Neck Trauma
Transition of Care for the Trauma Patient
Abdominal and Pelvic Trauma
Post Resuscitation Care in the Emergency Department
The Role of the Trauma Nurse in the Healthcare Provider Shortage
The Bureau of Labor Statistics cites that employment for nurses will increase at a rate of 16% by 2024. There is a national shortage of nurses in general related to the Baby Boomer population entering retirement, and the increased health needs of the growing aging population. In addition, traumatic injuries are expected to increase, as well, which will increase the demand for trauma nurses. It is projected that the South and West will be hardest hit by the nursing shortage. The 12 states expected to have the most acute shortages are; Florida, Georgia, Texas, Virginia, Alaska, Arizona, California, Hawaii, Idaho, Montana, Nevada and New Mexico.
Trauma Nursing Resources
References
Take the next step toward your healthcare future with online learning.

Discover schools with the programs and courses you're interested in, and start learning today.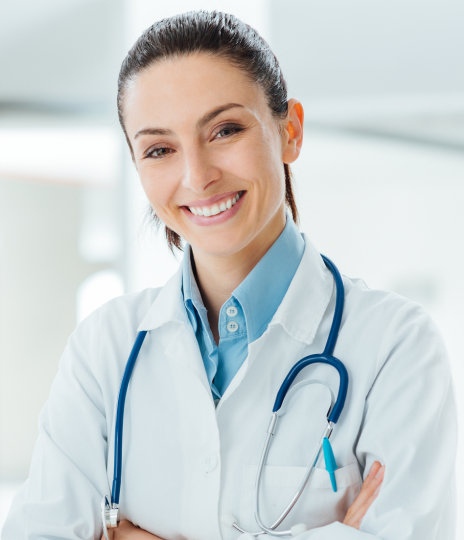 Karen is a Registered Nurse, graduating with a BSN in nursing in 1972 from North Park College in Chicago, Illinois. Her graduate degree was earned at Emory University, Atlanta, Georgia, in 1985. While her major clinical area specialty has been maternal/infant, pediatrics nursing, and women's health, she has also worked in med-surg and adult ICU environments. She have 22 years' experience in a faculty role, the past 7 years in an online venue.
Sources: 50 State Boards of Nursing, University Websites, U.S. Department of Education, Bureau of Labor Statistics. Ranking Methodology.