Hospice Nurse Overview
What You Will Do: A Hospice Nurse provides professional nursing care for terminally ill patients, ensuring their quality of life during their remaining time.
Where Will You Work: Typically hospice nurses are primarily employed in hospice centers or home care agencies, hospitals, or in long-term care facilities.
Employment Projections: Nursing is expected to be the fastest-growing professions, with growth projected at 16% – 23%. Similarly, the employment outlook for hospice nurses is excellent.
How Much Will I Earn: The median annual salary for certified hospice nurses ranges from $50,000 to $82,000. An advanced practice hospice RN makes an average salary of $96,000 per year.
Requirements to Become One: Become an RN, obtain experience in hospice and palliative care nursing, then obtain certification as a hospice and palliative care nurse.
Steps to Become a Hospice Nurse
Earn Your RN degree: You must earn an RN degree from an accredited associate degree (ADN) or bachelor degree (BSN) program. Many employers prefer a BSN degree. To further advance as a hospice nurse, a master's degree (MSN) is recommended.
Pass the NCLEX-RN Exam: All RNs must pass the NCLEX-RN exam to obtain licensure to practice professional nursing.
Specialize in hospice and palliative care nursing: On obtaining licensure, RNs seeking to specialize in hospice and palliative care must first gain professional nursing clinical experience working with patients with cardiac disease.
Obtain Hospice and Palliative Care Nursing Certification: You must have a minimum of 2 years professional nursing experience in hospice/palliative care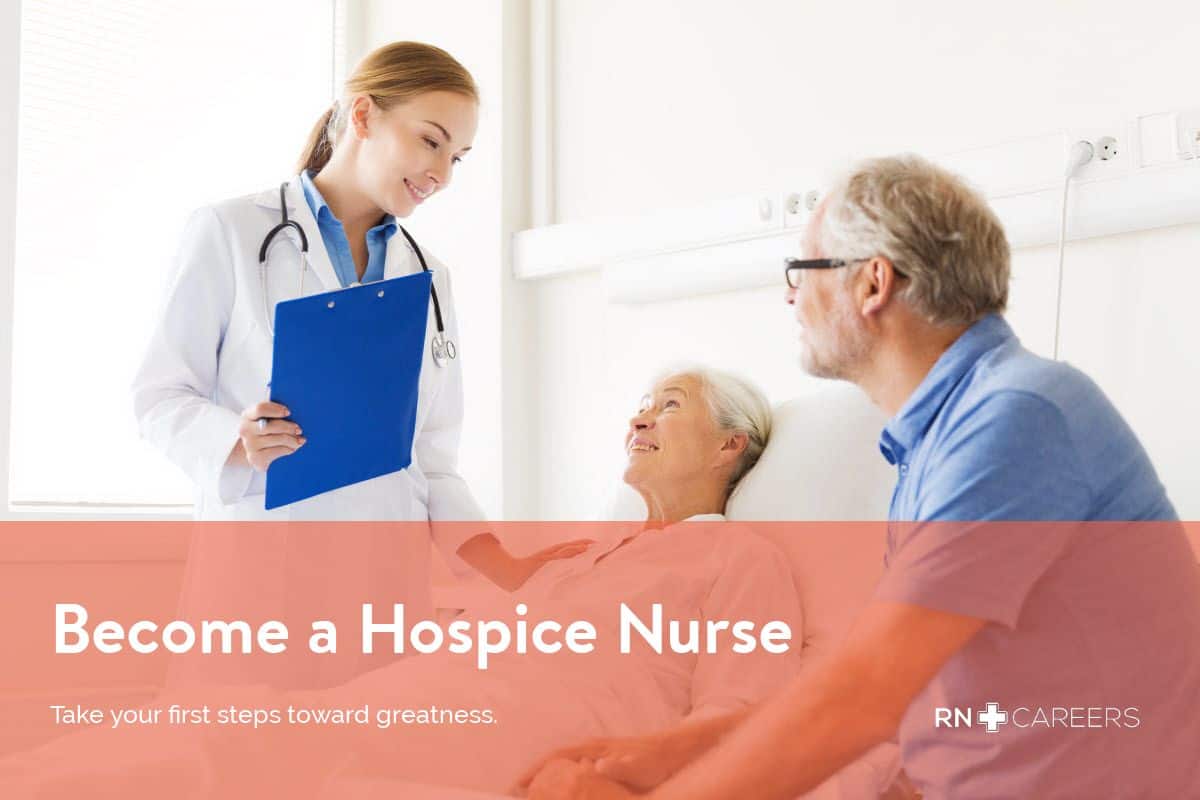 What is a Hospice Nurse?
Hospice nurses provide professional nursing care for patients during the end of life. The term "hospice nurse" is used to denote both hospice and palliative care; the focus of palliative care is to provide relief from the symptoms and stresses associated with serious illness, improving the quality of life for patients and families. While palliative care is a component of hospice care, it is not restricted to end of life situations.
Hospice nurses provide holistic care beginning with admission to hospice care through the final stages of the end of life. On admission, the hospice nurse works to understand patients' needs and establish eligibility for hospice care. The case manager direct and coordinate patient care, as well as care for the family, allocating resources and developing the plan of care. For care provided in the home, visit nurses follow up on the plan of care and related interventions, and ensure proper documentation of care and outcomes. Triage nurses act during an emergency, assessing the situation, identifying patient care needs and providing guidance. They inform the case manager, visit nurse and physician about the situation, to determine if an immediate visit is needed. Hospital liaison nurses work with hospitals and patients to identify potential hospice care providers and guide patient enrollment in hospice care.
Hospice nurses provide the highest quality of care for patients and for their families and caregivers. As a major tenent of hospice care is the principle that no one should die alone, hospice nurses work to ensure that at least one member of the hospice care team is present during the final hours of life.
How Do I Become a Hospice Nurse?
The first step toward becoming a hospice nurse is to become a Registered Nurse, earning an associate (ADN) or bachelor of science degree (BSN) from an accredited nursing program. It is important to note that many employers prefer at least a BSN. After graduation, you must obtain RN licensure by taking the NCLEX-RN examination in your state. Once you have achieved licensure, you will need to obtain professional nursing clinical experience in hospice/palliative care nursing.
To be eligible to obtain certification as Certified Hospice and Palliative Nurse (CHPN), offered through the Hospice and Palliative Credentialing Center (HPCC), you must:
Hold current, active RN licensure
Have a minimum of 2 years full-time professional nursing experience
Have a minimum of 500 hours of clinical practice in hospice/palliative care nursing within the most recent 12 months, or 1000 hours within the most recent 24 months prior to applying to take the certification examination.
Certification is valid for 4 years, after which it must be renewed by meeting the renewal requirements in place at the time of renewal, such as specialty-related professional development and practice activities. If this is not possible, the certification exam must be retaken. HPCC also offers specialty certification related to pediatric hospice care and administration.
Advanced practice certification, as an Advanced Certified Hospice and Palliative Nurse (ACHPN) requires;
Current, unrestricted licensure
A master's or doctor of nursing practice degree
Active practice as a nurse practitioner or clinical nurse specialist
A minimum of 500 hours of clinical practice in hospice/palliative care nursing within the most recent 12 months, or 1000 hours within the most recent 24 months prior to applying to take the certification examination.
This certification is valid for 4 years. Recertification requires meeting the renewal requirements in place at the time of renewal, such as specialty-related professional development and practice activities. If this is not possible, the certification exam must be retaken.
Additional Ways to Earn Your Nursing Degree
Where Do Hospice Nurses Typically Work?
Hospice nurses typically work with terminally ill patients expected to live 6 months or less, providing care in a variety of settings, most often in the patient's home, or in a hospice care facility. Other venues for care include hospitals, and skilled nursing/residential care facilities.
Hospice nurses are often responsible for completing different types of tasks. Hospice RNs work with many people, from patients receiving end-of-life care to their caregivers in the home environment. Hospice nurses work for third-party organizations, and as such do not often work in hospitals. The patients they take care of depend on where the hospice is located; some care for terminally ill patients who have a doctor's referral while others are involved with patients who need palliative or terminal care.
Admission Nurse – Admission nurses are frontline practitioners in hospice care. They work with families and patients to make a smooth transition from another hospital or medical institution.
Case Manager –A case manager on a hospice team is responsible for coordinating care across many disciplines; they monitor the needs of an individual and facilitate meeting them. Nurses who work in hospice care regularly meet with the family, the patient, and caregivers to assess changes to a care plan. They also prepare families and patients for coming events like counseling or services before and after death of the patient. Nurses ensure that their voice is heard as well as those of their families.
Visiting Nurse – A visit nurse is an allied health professional who provides routine care for patients, handles general paperwork and has regular meeting with the patient's case manager or other healthcare professionals.
Triage Nurse – Triage nurses are on-call to help address emergencies. They assess the situation and advise care needs, meeting with visiting nurses or case managers to determine whether an immediate visit is warranted. As remote caregivers for hospice patients, they must be able to prioritize care needs and explain procedures clearly as well as move quickly if necessary.
Dietitians – Hospice dietitians are focused on helping patients maintain a healthy diet to make the time they have left as comfortable as possible. A healthy diet is key for many hospice patients feeling good and some foods that can help them do this include bananas, dried fruit like raisins, white rice, vegetables which can be eaten raw such as kale or
Hospital Liaisons – Hospice care facilities are typically third-party organizations that house case managers and nurses for patients. Hospitals often partner with these facilities to provide outpatient services, including diagnostics and referrals. Hospice nurses are instrumental to hospices' partnerships with hospitals because they foster and maintain healthy relationships between the two entities. Hospice nurses also help coordinate care and enrollment for patients, as well as communicate wishes of patients and their families. Hospice care is typically reserved for terminally ill patients near the end of life, but hospital liaisons can play a crucial role.
How Do Hospice Nurses Care for Patients?
Although there are different types of hospice nurses, all hospice nurses are responsible for helping patients in specific ways. When a patient requires this kind of help as they're finishing out their life, it's vital that any hospice nurses be qualified and prepared to offer assistance. Some examples of the responsibilities they must complete include:
Checking patient's vital signs. Hospice nurses work closely with a patients to monitor their health, and report any changes in medical condition or symptoms to the family for treatment and prevention of deterioration.
Hospice nurses are responsible for administering medications. The level of care will differ based on the medication, but in many cases hospice nurses are providing daily doses to their patients.
A hospice registered nurse's primary job is to help patients feel as comfortable as possible in order to make their end-of-life transition easier for them and also for their friends and family. They do this by administering medication or making other adjustments (such as providing wound care) that allow the patient time to focus on living life fully. These nurses
Hospice Registered Nurses Support Families in End-of-Life Crises. When someone is close to death, it can be hard for family caregivers to know what's best. In order to help families through end-of-life crises, hospice registered nurses make directives and comfort homebound patients before they pass away. It's vital that hospice nurses know when to intervene and when not to. They need to help the patient's family and caregivers understand what needs to be done, always focusing on the person in crisis with their family.
Psychosocial Support is a major component of Hospice care. It can be strange for someone without experience with death to work in this very personal line of business, but hospice nurses are uniquely trained and skilled to provide mental emotional and social support during the difficult time period leading up to the patient's passing. Mental health professionals often criticize hospice for not providing enough of this service, but the truth is that hospice nurses are often trained to provide psychosocial support.
Hospice nurses assist and care for patients who are nearing death. Spiritual support from hospice nurses can often help to increase the peace and comfort a patient feels as they approach their final moments on Earth.
Hospice nurses keep patients and their families on top of information about the patient's prognosis, medications, comfort, pain. Hospice nurses also support family members by educating them about what will happen so they can cope with a difficult situation.
How Much Do Hospice Nurses Earn?
Nursing, in general, is identified as one of the fastest growing professions in the US in terms of salary, with a projected growth of 16% +, much higher than the national average. This is dependent on the job, and the geographical area. Salaries are generally higher in urban areas, however, the cost of living is typically higher, as well. In addition, bachelor's prepared nurses tend to earn higher salaries than nurses with associate degrees. According to the Bureau of Labor Statistics the top five states for general nursing salaries are (range 96,470 – 81,380);
California
Hawaii
Alaska
Oregon
Massachusetts
Specialty certification can increase earnings significantly. The median annual salary for certified hospice nurses (CHPN) ranges from $50,000 to $82,000. An advanced practice hospice RN (ACHPN) makes an average salary of $96,000 per year.
Hospice and Palliative Care Nurse Programs
At the undergraduate level, specialty-related education consists of continuing education activities, such as conferences or online CEU providers.
Becoming a hospice nurse practitioner or clinical specialist requires earning a master's degree in nursing (MSN). The typical program consists of offering an APRN sub-specialty in hospice/palliative care nursing within an Adult/Gerontology care specialty. A post-graduate fellowship or certification are also potential options. Some examples of universities/programs offering hospice/palliative care advanced practice nursing (APRN) subspecialty or advanced practice fellowship or certification include:
What is a Typical Hospice Nursing Curriculum?
You will study the theories and principles of caring for dying patients in a comfortable, home-like setting; clinical concepts such as comfort care management and bereavement counseling; death education and grief issues; new knowledge about changing patterns in end-of-life care that nurses must be on top of; medical ethics, values, beliefs, palliative and hospice practices, and patient/family advocacy. Nurses who specialize in Hospice work closely with doctors to prescribe appropriate medications.
Continuing education at the undergraduate level focuses on broad range of related topics, including;
Clinical manifestations, expected progress, and prognosis for advanced disease states.
Evidence-based pain assessment and management interventions
Pharmacological and non-pharmacological interventions available to manage symptoms
Ethical issues related to hospice and palliative care
At the graduate level, nurses typically begin with pursuing an MSN as an Adult Primary Care Nurse Practitioner or Gerontology Primary Care Nurse Practitioner. Typically, hospice/palliative care is offered as a sub-specialty, or as post-graduate certificate or fellowship program beyond the MSN. These programs focus on aspects of hospice and palliative care, including;
Philosophy and principles of hospice/palliative care
Pain and symptom assessment and management
Patient advocacy
Chronic disease and prognoses
Education for patient, family and caregivers
Non-pharmacologic management of symptoms
Advanced pharmacology
Advanced hospice/palliative care clinical practicum
What is the Growing Role of a Hospice Nurse?
The role of hospice nursing has changed and shifted considerably over the last 30 years. Hospice is all about providing comfort care for someone who is terminally ill instead of focusing on curing. In recent decades, specialized hospice nurses have emerged to provide more chronic disease specific care. This doesn't mean that organizations now have less need for general acute-care nurses or any other type of nurse in the field, but rather it speaks to a shift in task and focus primarily seen at an organizational level as opposed to individual-level specialization; or, from an industry perspective as opposed to a practice perspective. The growing role for hospitalization nursing may reflect reductions in symptom distress and improved patient satisfaction scores due to decreased morbidity and mortality risks
As the United States population continues to age, more of us are living past our life expectancy. For many people, this can be difficult emotionally and physically. Hospice nurses help patients manage pain and discomfort as they transition from a terminal illness to death. This article will examine some of the findings on what hospice nurses actually do in order to provide care for patients attending hospice care centers during this time.
A Nurse Recalls His Experience with Terminally Ill Patients.
The Role of the Hospice Nurse in the Nursing Shortage
The Bureau of Labor Statistics cites that employment for nurses will increase at a rate of 16% by 2024. There is a national shortage of nurses in general related to the Baby Boomer population entering retirement, and the increased health needs of the growing aging population. It is projected that the South and West will be hardest hit by the nursing shortage. The 12 states expected to have the most acute shortages are; Florida, Georgia, Texas, Virginia, Alaska, Arizona, California, Hawaii, Idaho, Montana, Nevada and New Mexico.
Similarly, employment opportunities for nurses specializing in hospice and palliative care are expected to expand, making this specialty a very stable career path for professional nurses.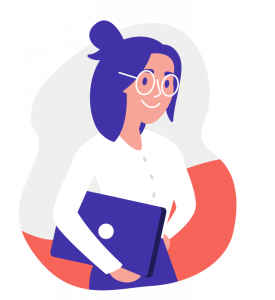 Find Nursing Schools
Join a Top-Ranked Nursing School for a Life-Changing Career!
What is a Typical Hospice Nurse Salary
Hospice work is passion-driven and competitive. The median salary for a Hospice Nurse ranges from $55,000 to $87,000 annually. Income may be proportionate to hours worked as some nurses only work 4 hours per week earning them around $11,300 in annual income or more than 16 hours per week with an income of nearly $27,500.
A hospice nurse's workload will depend on the type of patients they are caring for as well as the level of care being provided – most shifts last 12 hour with periods off in between providing those who are working these sorts of long days peace and relaxation among friends during their time off.
Some of the factors that go into a Hospice Nurse salary include the experience level of the employee, and the work location. Hospice nurses who have worked in the industry for a number of years or who have worked in one particular area for a long time may have a higher salary than someone who has recently graduated, or someone who has transferred to another region. Hospice nurses who work at night or weekends may be paid more, as well. The location of the facility can also play a factor in one's salary. Hospice nurses who work in a large metropolitan area may earn more than those who work in a small town.
According to ZipRecruiter, the average Hospice Nurse pay can be seen in the table below:
| State | Annual Salary | Monthly Pay | Weekly Pay | Hourly Wage |
| --- | --- | --- | --- | --- |
| Hawaii | $91,912 | $7,659 | $1,768 | $44.19 |
| Massachusetts | $91,894 | $7,658 | $1,767 | $44.18 |
| Rhode Island | $88,729 | $7,394 | $1,706 | $42.66 |
| North Dakota | $87,078 | $7,257 | $1,675 | $41.86 |
| Alaska | $86,571 | $7,214 | $1,665 | $41.62 |
| Nevada | $85,887 | $7,157 | $1,652 | $41.29 |
| Washington | $85,171 | $7,098 | $1,638 | $40.95 |
| South Dakota | $84,536 | $7,045 | $1,626 | $40.64 |
| Oregon | $83,617 | $6,968 | $1,608 | $40.20 |
| New York | $83,144 | $6,929 | $1,599 | $39.97 |
| Maryland | $82,406 | $6,867 | $1,585 | $39.62 |
| Nebraska | $80,855 | $6,738 | $1,555 | $38.87 |
| Kentucky | $80,567 | $6,714 | $1,549 | $38.73 |
| New Hampshire | $80,328 | $6,694 | $1,545 | $38.62 |
| Virginia | $79,793 | $6,649 | $1,534 | $38.36 |
| Colorado | $77,951 | $6,496 | $1,499 | $37.48 |
| South Carolina | $77,911 | $6,493 | $1,498 | $37.46 |
| Delaware | $77,089 | $6,424 | $1,482 | $37.06 |
| California | $76,741 | $6,395 | $1,476 | $36.89 |
| Vermont | $75,630 | $6,302 | $1,454 | $36.36 |
| Oklahoma | $75,148 | $6,262 | $1,445 | $36.13 |
| Wyoming | $74,482 | $6,207 | $1,432 | $35.81 |
| Connecticut | $73,969 | $6,164 | $1,422 | $35.56 |
| Arkansas | $73,480 | $6,123 | $1,413 | $35.33 |
| Illinois | $73,084 | $6,090 | $1,405 | $35.14 |
| Michigan | $73,079 | $6,090 | $1,405 | $35.13 |
| West Virginia | $72,266 | $6,022 | $1,390 | $34.74 |
| Idaho | $71,990 | $5,999 | $1,384 | $34.61 |
| Pennsylvania | $71,917 | $5,993 | $1,383 | $34.58 |
| Maine | $71,371 | $5,948 | $1,373 | $34.31 |
| New Jersey | $71,293 | $5,941 | $1,371 | $34.28 |
| Missouri | $71,196 | $5,933 | $1,369 | $34.23 |
| Montana | $70,782 | $5,899 | $1,361 | $34.03 |
| Arizona | $70,055 | $5,838 | $1,347 | $33.68 |
| Minnesota | $69,834 | $5,820 | $1,343 | $33.57 |
| Tennessee | $69,704 | $5,809 | $1,340 | $33.51 |
| Texas | $69,616 | $5,801 | $1,339 | $33.47 |
| Indiana | $69,605 | $5,800 | $1,339 | $33.46 |
| Wisconsin | $69,259 | $5,772 | $1,332 | $33.30 |
| Ohio | $69,200 | $5,767 | $1,331 | $33.27 |
| Utah | $68,407 | $5,701 | $1,316 | $32.89 |
| Kansas | $67,798 | $5,650 | $1,304 | $32.60 |
| Louisiana | $67,725 | $5,644 | $1,302 | $32.56 |
| Georgia | $67,580 | $5,632 | $1,300 | $32.49 |
| Iowa | $66,818 | $5,568 | $1,285 | $32.12 |
| North Carolina | $66,391 | $5,533 | $1,277 | $31.92 |
| Alabama | $65,999 | $5,500 | $1,269 | $31.73 |
| New Mexico | $65,789 | $5,482 | $1,265 | $31.63 |
| Florida | $63,695 | $5,308 | $1,225 | $30.62 |
| Mississippi | $63,509 | $5,292 | $1,221 | $30.53 |
Hospice and Palliative Care Nurse Resources
References:
–
About the Author
Latest Posts

Karen is a Registered Nurse, graduating with a BSN in nursing in 1972 from North Park College in Chicago, Illinois. Her graduate degree was earned at Emory University, Atlanta, Georgia, in 1985. While her major clinical area specialty has been maternal/infant, pediatrics nursing, and women's health, she has also worked in med-surg and adult ICU environments. She have 22 years' experience in a faculty role, the past 7 years in an online venue.