Flight Nurse Overview
What You Will Do: Provide urgent care for patients during transportation flights, either in helicopters or fixed-wing aircraft.
Where Will You Work: Flight nurses may work either for civilian agencies, such as hospitals or trauma centers, or with all branches of the military.
Employment Projections: Nursing is expected to be the fastest-growing professions, with growth projected at 16% – 23%; employment outlook for flight nurses is excellent
How Much Will I Earn: The average annual salary for flight nurses ranges from $54,000 to $103,000, with an average of $74,430 .
Requirements to Become One: Become an RN; obtain 2 – 5 years experience in trauma, emergency or intensive care nursing; obtain related specialty certificate training, such as Advanced Cardiac Life Support (ACLS); obtain Certified Flight Registered Nurse (CFRN) credential.
How-To Become a Flight Nurse in Five Steps
Pass the NCLEX-RN Exam
 All RNs must pass the NCLEX-RN exam to obtain licensure to practice nursing.
Specialize in Emergency, Trauma or ICU Nursing
You must have a minimum of 2 years professional nursing experience in an emergency department, intensive care unit or trauma unit before you can apply for certification as a flight nurse.
Obtain Related Specialty Certificates
Employers prefer flight nurses have several certifications, such as, in part, basic life Support (BLS), Advanced Cardiac Life Support (ACLS), and Pediatric Advanced Life Support (PALS).
Obtain Certified Flight Registered Nurse Credential
Obtain this certification from the Board of Certification for Emergency Nursing.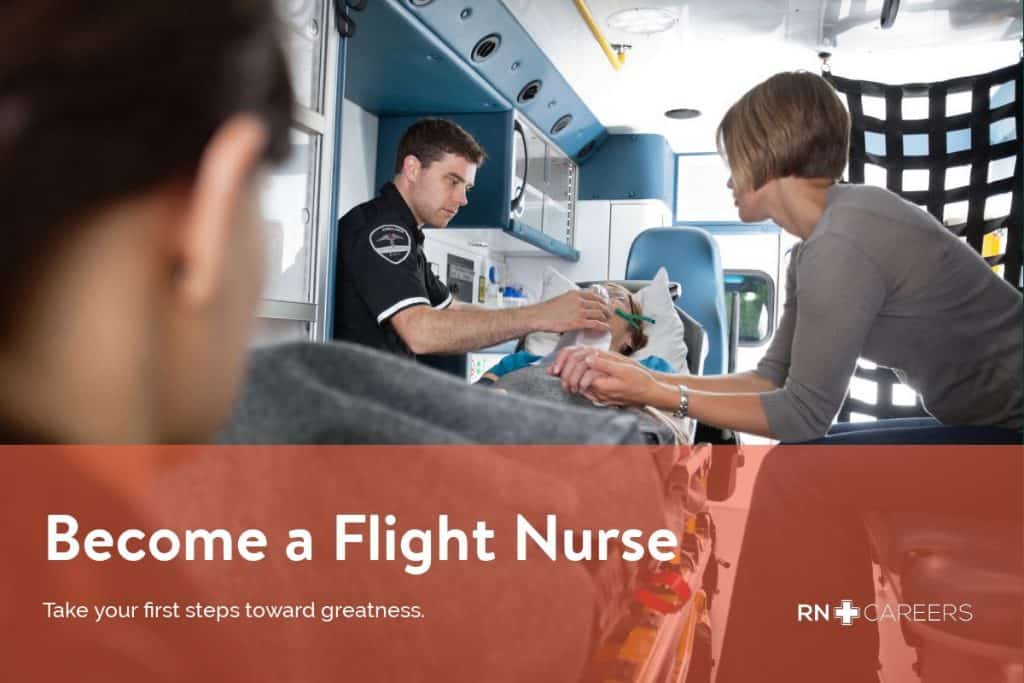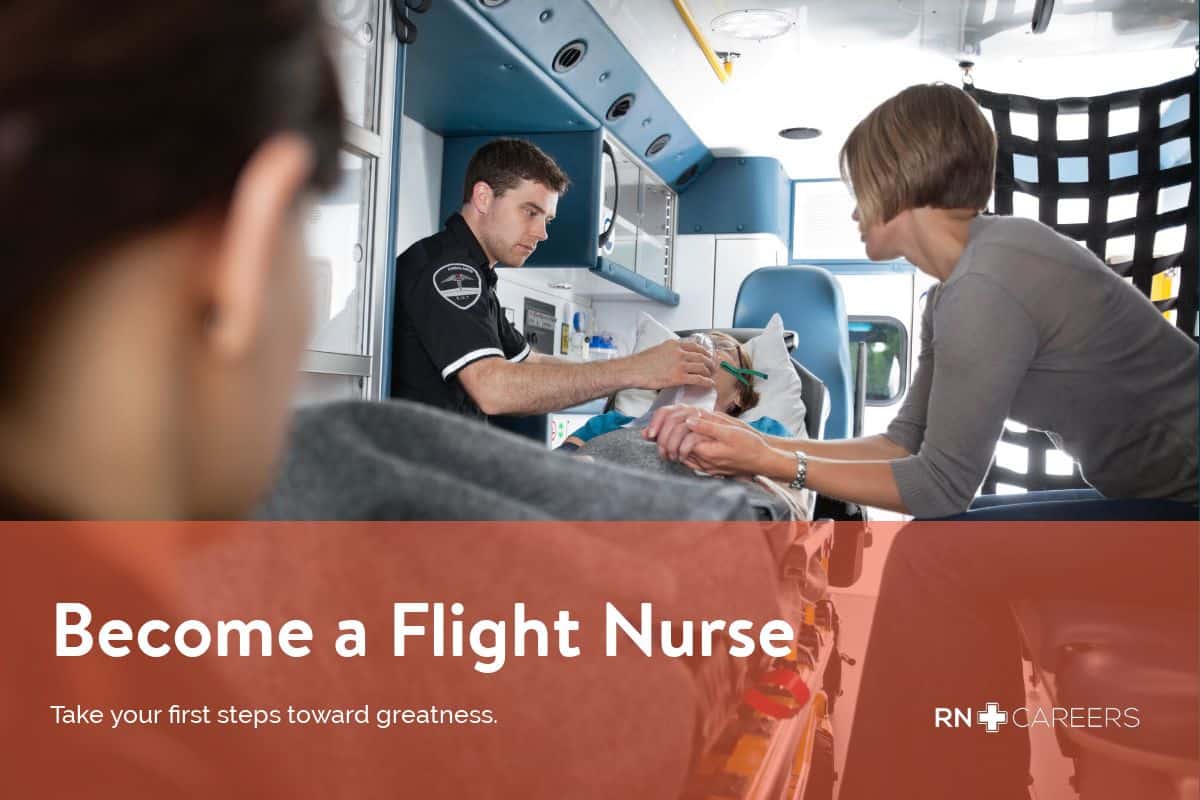 What is a Flight Nurse?
A flight transport nurse is specially trained to provide patient care during transportation via rotor (helicopter) or fixed-wing aircraft. Flight nurses provide comprehensive pre-hospital emergency trauma care, as from the scene of a motor vehicle crash, and hospital-level intensive care, as when transporting patients from one hospital to another. Flight nurses are integral members of an interdisciplinary flight team including flight medics, physicians and other health care professionals. Flight teams respond to disasters and emergency scenes, and transport critically ill patients beyond the range of ground transport. The flight nurse may be called upon to assist pilots with duties such as navigation or radio communications. Of course, the first priority is to the patient, and the goal of each mission is to assess, triage, stabilize and transport as many patients as possible to a medical trauma center able to provide optimal care for victims of such incidents. The flight nurse acts to document and track patients' condition, provide care before and during transport, maintain all crew safety procedures, coordinate and supervise patient care assistants if needed, provide first aid if needed, and acquire and operate specialized equipment such as ventilators, infusion pumps, and monitors. At the beginning of transport, the flight nurse assists with onboarding patients, and safely securing them during the flight. On arrival at the destination, the flight nurse offloads patients and provides hand-off briefings for receiving staff.
How Do I Become a Flight Nurse?
The first step toward becoming a flight nurse is to become a Registered Nurse, earning a Bachelor of Science in Nursing degree (BSN) from an accredited nursing program. After graduation, you must obtain RN licensure by taking the NCLEX-RN examination in your state. Once you have achieved licensure, you will need to work a minimum of 2 -5 years as a staff nurse in an emergency department, intensive care unit, or trauma unit. Related specialty certificates needed include:
Basic Life Support (BLS)
Advanced Cardiac Life Support (ACLS)
Pediatric Advanced Life Support (PALS)
Additional certifications that may be required include:
Certified Transport Registered Nurse (CTRN)
Transport Professional Advanced Trauma Course (TPATC)
Certified Emergency Nurse (CEN) or Critical Care Nurse (CCRN)
PHTLS (National Association of Emergency Medical Technicians Pre-Hospital Trauma Life support
ITLS (International Trauma Life Support)
Emergency Medical Technician EMT licensure/certification
Neonatal Advanced Life Support (NALS) or Neonatal Life Support (NLS)
Advanced Trauma Care for Nurses
Advanced Trauma Life Support
Advanced Burn Life Support
Commission on Accreditation of Medical Transport Systems
Hazardous material training, such as

HAZMAT Chemical/Dangerous Goods training
OSHA Hazardous Materials Awareness Certification
National Incident Management System – FEMA training
Finally, you must sit for the Certified Flight Registered Nurse Exam, from the Board of Certification for Emergency Nursing, to become a Certified Flight Registered Nurse (CFRN). Certification is valid for 4 years, after which it must be renewed by showing participation in approved continuing education programs. If this is not possible, the certification exam must be retaken.
Some employers may prefer, or even require a Master of Science in Nursing Degree (MSN) for flight nurses, with a focus on trauma/emergency nursing.
Where Do Flight Nurses Typically Work?
In the civilian venue, flight nurses typically work for hospitals or private medical transport agencies. They may also work for search and rescue organizations, fire departments, or federal government agencies. Flight nurses are active in each branch of the military, including reserves and national guard; U.S Air Force, U.S. Navy, U.S. Marines, and U.S. Army MEDEVAC flight nurses, Air National Guard, National Guard Army Medical Department, and USAF, Navy and Army reserve units. Military flight nurses are often deployed to support active duty troops in foreign countries.
How Much Do Flight Nurses Earn?
Nursing, in general, is identified as one of the fastest growing professions in the US in terms of salary, with a projected growth of 16%+, much higher than the national average. Specialty certification can increase earnings significantly; Payscale.com quotes a median average salary of $74,430 . annually, with a range of $54,000 – $103,000 for Certified Flight Registered Nurses. This is dependent on the job, and the geographical area. Salaries are generally higher in urban areas, however, the cost of living is typically higher, as well. In addition, bachelor's prepared nurses tend to earn higher salaries than nurses with associate degrees. According to the Bureau of Labor Statistics the top five states for general nursing salaries are with a range or $53,410 to $116,230 at the lowest and highest 10%)
California
Hawaii
Alaska
Oregon
Massachusetts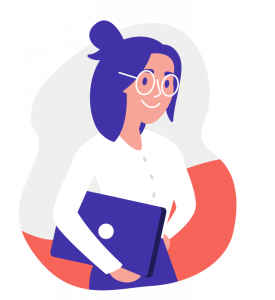 Find Nursing Schools
Join a Top-Ranked Nursing School for a Life-Changing Career!
Flight Nurse Programs
At the undergraduate level, nursing programs do not address flight nursing within the curriculum. As a professional nurse, the nurse aspiring to become a flight nurse will need to pursue related specialty certificates, as previously listed. The Transport Professional Advanced Trauma Course (TPATC), from the Air and Surface Transport Nurses Association (ASTNA) is available online, or in workshop venues throughout the country.
At the graduate level, flight nursing is structured within Acute Care Nurse Practitioner programs. A program that specifically addresses flight nursing is:
Top Acute Care Nurse Practitioner programs include, in part;
What is a Typical Flight Nursing Curriculum?
Topics covered in the Transport Professional Advanced Trauma Course (TPATC):
Transport Physiology
Safety
Neurological Trauma
Shock
Thoracic and Abdominal Trauma
Trauma in Pregnancy
Pediatric Trauma
Legal Aspects of Transport
Trauma Due to Burns
Airway and Ventilatory Management
Crisis Management
Clinical skills – chest and c-spine x-ray interpretation, airway management, invasive procedures, and patient assessment.
The Flight Nursing Program at Case Western includes the following flight specialty courses in addition to the Acute Care curriculum:
Critical Care Transport
Emergent Care of Children
Advanced Internship in Flight Nursing
Adult-Gerontology Acute Care programs focus on topics including;
Advanced physiology/pathophysiology
Advanced management of acutely ill adults
Advanced pharmacology
Mental health issues
Advanced skin and wound management
Palliative care
Leadership and business
Research
The Role of the Flight Nurse in the Nursing Shortage
The Bureau of Labor Statistics cites that employment for nurses will increase at a rate of 16% by 2024. There is a national shortage of nurses in general related to the Baby Boomer population entering retirement, and the increased health needs of the growing aging population. It is projected that the South and West will be hardest hit by the nursing shortage. The 12 states expected to have the most acute shortages are; Florida, Georgia, Texas, Virginia, Alaska, Arizona, California, Hawaii, Idaho, Montana, Nevada and New Mexico.
In terms of flight nursing, traumatic injuries are expected to increase, which will increase the demand for flight transport and flight nurses. Although there is not a great amount of turnover in this type job, new private organizations are opening, and are actively recruiting flight nurses.
Flight Nurse Resources
References
About the Author
Latest Posts

Karen is a Registered Nurse, graduating with a BSN in nursing in 1972 from North Park College in Chicago, Illinois. Her graduate degree was earned at Emory University, Atlanta, Georgia, in 1985. While her major clinical area specialty has been maternal/infant, pediatrics nursing, and women's health, she has also worked in med-surg and adult ICU environments. She have 22 years' experience in a faculty role, the past 7 years in an online venue.