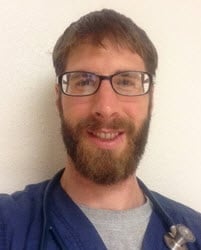 What is Military Nursing?
The United States military (Army, Navy/Marine Corps, and Air Force) tasks some of our best and brightest citizens with protecting our country, regularly asking its members to put themselves in harm's way for the benefit of our citizens. These valiant men and women often need medical care, and the United States Department of Defense places a skilled group of American nurses at their disposal. The military offers some of the most challenging nursing careers, both active duty and reserve, and rewards its nurses with competitive pay and a comprehensive benefits package. Do you think you may have what it takes?
Online Nursing Programs That Might Interest You
Learn about start dates, transferring credits, availability of financial aid, and more by contacting the universities below.
How Do I Become a Military Nurse?
In order to be a military nurse, you'll need to be a nurse, a soldier, and an officer. The U.S. military requires that all officers hold a bachelor's degree, at minimum, so you'll want to have a BSN, or alternatively, another bachelor's degree paired with your RN certification. It would be wise to gain at least 1 year of civilian nursing experience, to make sure you're up to the challenge of nursing prior to adding the rigors of military life to your rèsumè. Once you have your degree and some experience, it's time to pick a branch and talk to a recruiter to find out which careers match your particular skill set. Once you choose a branch, you'll be required to attend a three month training program that all officers are required to attend. During this tough process, you'll make your transformation from a civilian to a military officer.
Where Do Military Nurses Typically Work?
A typical military nurse setting is anything but typical! As a military nurse, you may be assigned to any working environment on the planet, including military bases, active areas of military conflict, onboard ships or submarines, in military hospitals on U.S. soil, or in an area in need of humanitarian aid following a disaster.
What do Military Nurses Do?
Military nurses, like civilian nurses, work closely with physicians and other care providers to carry out medical interventions for patients with acute and chronic illnesses. The environments they work in vary widely, depending on their assignment.
The most challenging, and potentially dangerous places military nurses may find themselves in are active war zones, where they will need to rapidly triage and render aid to wounded soldiers. In an active combat scenarios, military nurses treat gunshot wounds, wounds from explosives, and amputated limbs, often placing themselves in harm's way to administer treatment to their injured colleagues.
Injuries sustained on the battlefield often require lifelong medical and psychological care, so many military nurses find themselves in military hospitals both in the U.S. and abroad to provide ongoing treatment to active duty personnel and veterans. Since the military offers lifelong medical care to its members, military nurses can be expected to manage chronic medical conditions such as diabetes, COPD, and cancer.
Military Nursing Certification and Licensure
While some military careers have their own path of certification, military nurses are still licensed by a particular state or states, and thus must pass the national licensing examination for nurses (NCLEX).
How Much Do Military Nurses Earn?
Military nurses are paid according to their rank. Military nurses start out at the base wage for officers between 3,385.97 to 5,951.30 per month for the year 2021. As a military nurse, you'll earn an approximate 4% raise per year, and an approximate 9% raise with each advancing rank (MilitaryRates.com). Of course, base pay is just a portion of the salary available to military nurses. The U.S. Army, for example, offers a $30,000 sign-on bonus if your student loans are already paid off, or up to $120,000 to pay off your student loans, in addition to a $10,000 sign-on bonus (GoArmy.com). This is all in addition to a comprehensive benefits package that includes a pension, free healthcare, and a housing allowance, in addition to higher pay for those deployed overseas.
| | | | | |
| --- | --- | --- | --- | --- |
| Tier | Annual Salary | Monthly Pay | Weekly Pay | Hourly Wage |
| Top Earners | $109,124 | $9,093 | $2,098 | $52 |
| 75th Percentile | $81,106 | $6,758 | $1,559 | $39 |
| Average | $68,937 | $5,744 | $1,325 | $33 |
| 25th Percentile | $39,324 | $3,277 | $756 | $19 |
2022 Estimates
Military Nursing Resources
Take the next step toward your healthcare future with online learning.

Discover schools with the programs and courses you're interested in, and start learning today.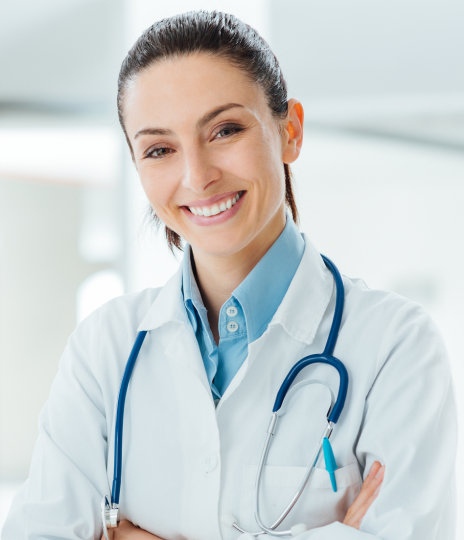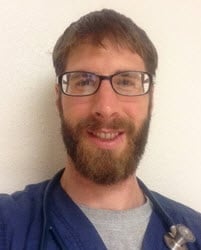 Douglas Williams, BSN, RN, has had a keen interest in healthcare since taking a CPR course at the age of 10. As a college student, he was introduced to inpatient medicine when he responded to an advertisement seeking hospital volunteers, and has since devoted himself to bettering health outcomes for his hospital patients, devoting his current clinical focus to medical-surgical nursing. He has conducted clinical research on issues relevant to nursing practice, including hospital-onset delirium prevention and the forestalling alarm fatigue for hospital staff members. In order to maintain a high standard of patient care, Doug makes sure to keep himself recharged outside of the clinical setting. He is an avid skier, snowboarder, skydiver, and wingsuiter, in addition to being a self-professed "health nut."
Sources: 50 State Boards of Nursing, University Websites, U.S. Department of Education, Bureau of Labor Statistics. Ranking Methodology.