Introduction to Nursing Informatics
As the face of healthcare is evolving, so are the job prospects for RNs. Society typically views nursing as the bedside nurse – taking blood pressure, administering medications, starting IVs. While this view of nursing is not inaccurate, there are many different avenues for the RN. For the RN who desires optimizing patient outcomes and also working with computers, becoming a nursing informatics RN may be the route to take.
Online Nursing Programs That Might Interest You
Learn about start dates, transferring credits, availability of financial aid, and more by contacting the universities below.
What is a Nursing Informatics (NI) RN?
According to Healthcare Information and Management Systems Society (HIMSS), nursing informatics is "…the specialty that integrates nursing science with multiple information management and analytical sciences to identify, define, manage, and communicate data, information, knowledge, and wisdom in nursing practice. NI supports nurses, consumers, patients, the interprofessional healthcare team, and other stakeholders in their decision-making in all roles and settings to achieve desired outcomes." Basically, the NI RN uses technology in the healthcare setting to make work easier for employees, while also using evidence-based practice to achieve excellent patient outcomes. Becoming a NI RN is ideal for the RN who also has skills dealing with information technology (IT) and who wants to change the face of healthcare in their facility.
What Does a Nursing Informatics RN Do on a Daily Basis?
HIMSS notes that the NI RN has a variety of responsibilities. Initially, these nurses got their start in IT with the implementation of electronic health records (EHRs) – they worked with the IT department of a facility develop, implement and train facility staff in the usage of the EHR. NI RN still have this responsibility, but their place in IT has greatly expanded.
The NI RN may be directly involved in ordering all testing and then ordering all types of technology for their facility. HIMSS also notes that NI RN "…is an integral part of healthcare delivery and a differentiating factor in the selection, implementation, and evaluation of health IT that supports safe, high quality, patient-centric care." Basically, the NI RN is involved in all aspects of technology of their facility, from the EHR, to electronic equipment used at the bedside, to developing programs that will provide the best outcomes for their patients.
How Do I Become a Nursing Informatics RN?
According to the American Nurses Association's Nursing Informatics: Scope and Standards of Practice, there are two types of NI RNs. The informatics nurse specialist (INS) is an RN who holds a graduate degree specific to the field of nursing informatics. An informatics nurse (IN) is an RN who has knowledge and training in nursing informatics, but who does not hold a graduate degree specific to nursing informatics.
The first step to becoming a NI RN is obtaining a bachelor's degree. This is typically minimum requirement to become a NI RN. The job requirements will depend on the job responsibilities and facility policies. However, obtaining a BSN degree may be a stepping stone into the field. Some facilities may require a graduate degree; for example, University of Southern Florida has a graduate degree program that will allow the RN to obtain a master's of health informatics degree through an online program.
Having a nursing degree is optimal for the field of nursing informatics; while this is not required in all facilities, most prefer to hire RNs because they already have knowledge in medicine.
To advance to a master's degree or doctoral in nursing, a student must complete an accredited nursing program and obtain a BSN. Successful completion of the NCLEX-RN is needed for licensure. The length of time it takes to earn an MSN depends on the nurse's starting point:
Nursing students enrolled in a BSN program will take about 4 years
RN to BSN takes about two years
BSN to MSN takes about two years
BSN to DNP takes three to four years
MSN to DNP takes one to two years
What is the Job Outlook for the Nursing Informatics RN?
The field of nursing informatics is ever-expanding, as is the job outlook. The American Medical Informatics Association predicts that about 70,000 specialists will be needed over the next few years due to changing federal laws regarding EHRs. Logically we can ascertain that as technology is advancing, so will the roll of the NI RN, which may bolster the job market even more in the future.
Related Careers: Research Nurse, Nurse Manager, Nurse Executive
How Much Can I Expect to Earn as a Nursing Informatics RN?
According to Payscale.com, the median salary for an informatics nurse is $68,539. This is quite a bit larger than the median salary for the bedside RN, who makes $58,000.
The best thing for an RN who desires to break into the field or nursing informatics is to obtain a bachelor's degree. After that, gaining experience in the nursing fields is essential – this will allow the RN to have the baseline medical knowledge to apply to informatics practice. Volunteering for EHR/informatics-related committees may be helpful as well. Obtain the job descriptions for an NI RN in the desired facility of employment, then work towards other requirements of the job, such as learning various computer programs, obtaining any necessary certifications, and possible obtain a graduate degree specific to nursing informatics.
Nursing Informatics Resources and Organizations
Take the next step toward your healthcare future with online learning.

Discover schools with the programs and courses you're interested in, and start learning today.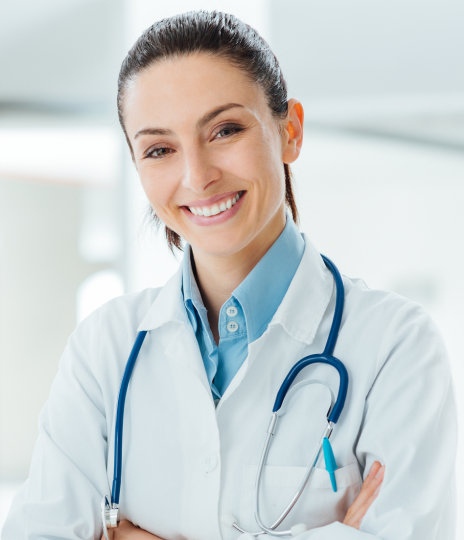 Krystina is an RN with a varied background. She has worked on a telemetry unit, an allergy/immunotherapy clinic and is currently working in diabetes education, pursuing her Certified Diabetes Educator (CDE) certification. She has traveled the long road to her bachelor's degree – she began her nursing career as an LPN, graduating from a local university. She pursued first her ADN, then BSN from Excelsior College.
Sources: 50 State Boards of Nursing, University Websites, U.S. Department of Education, Bureau of Labor Statistics. Ranking Methodology.