Neonatal Nurse Practitioner Career Overview
What You Will Do: Provide comprehensive care to high-risk newborns and full-term infants up to 2 years of age.
Where Will You Work: Neonatal intensive care units, delivery rooms, specialty clinics, emergency rooms, and more.
Employment Projections: Nurse practitioner (NP) positions are projected to grow between 2016 and 2026 by 31 percent.
How Much Will I Earn: Neonatal NPs can make $97,000 to $120,000 per year.
Number of Programs: There are 39 Neonatal NP programs in the U.S.
How Long Does It Take to Become an Neonatal NP: If you have a BSN becoming a Neonatal NP will take 2 to 3 years. If you are already an RN you can do an RN to MSN program in 2 to 3 years as well.
Requirements to Become One: All NPs need an RN license, a bachelor's degree, a master's degree, national NP certification, and state licensure. Some Neonatal NP programs may require prior experience working with high-risk newborns.
Online Nursing Programs That Might Interest You
Learn about start dates, transferring credits, availability of financial aid, and more by contacting the universities below.
Eight Steps to Become a Neonatal Nurse Practitioner
Earn Your RN – You must earn your RN or BSN through a CCNE or ACEN accredited university. This accreditation is important for having your credentials fully accepted by your NP program. Our BSN guide can help you work through this process.
Pass The NCLEX-RN Exam – We have an NCLEX-RN exam study guide as well as practice tests that can help you pass the exam on your first try.
Earn Your MSN – Your coursework will include classes in neonatal development, neonatal pathophysiology, neonatal pharmacotherapeutics and more.
Complete Supervised Clinical Hours – During your NP program you need to complete at least 600 hours of supervised clinical care.
Become Board Certified – Your certifying body to become a Neonatal NP is the National Certification Corporation (NCC).
Obtain Licensure – After you are certified you will apply for NP licensure through the Board of Nursing (BON) in the state where you want to work.
Obtain a DEA Number – To be able to prescribe medication you must apply for DEA registration.
Maintain Active Certification and Licensure – With the NCC the required continuing education (CE) hours per 3 year renewal period will vary from 10 to 50 hours depending on your assessment test score. You need to maintain an active BLS, DEA, and RN license to stay certified.
What is a Neonatal Nurse Practitioner?
Neonatal Nurse Practitioners provide care for sick and premature newborns. As a Neonatal NP you will work with a healthcare team to assess and treat acutely ill and non-acutely ill newborns. You will likely care for infants that are premature, have congenital abnormalities, respiratory distress, heart abnormalities, low birth weight and more. Your duties will involve diagnostic testing, interpreting laboratory results, educating families, and providing coaching on feeding and newborn care. You may work in the neonatal intensive care unit, delivery rooms, an emergency room, or a combination of settings. Read about the related Pediatric Primary Care Nurse Practitioner and Acute Care Pediatric Nurse Practitioner.
Campus and Online Neonatal Nurse Practitioner Programs
How Do I Become a Neonatal Nurse Practitioner?
To become a Neonatal NP you first need a bachelor's degree and a master's in nursing. Whether you are already an RN or not, there are ways for you to become a Neonatal NP.
BSN to MSN: If you have your BSN and are an RN you can complete a master's in nursing in 2 years.
Bachelors to MSN: Many Neonatal NP programs require prior experience as an RN caring for newborns, but not all. If you are not yet an RN a Direct Entry Master's in Nursing programs may be the path for you. Direct Entry programs provide a pathway for non-nurses to earn a master's in nursing and become nurse practitioners. These programs are usually 2 to 3 years in length.
BSN to DNP: If you have your BSN you can also do a doctorate in nursing practice (DNP) program where you will spend 4 years earning an MSN and DNP. A DNP will enable you to integrate research into your clinical practice and be a leader in the healthcare environment.
MSN to DNP: If you have your MSN you can get a DNP in around 2 to 3 years.
Certification and Licensure: National certification ensures that Neonatal NPs have the necessary education and knowledge to provide clinical care to newborns. You will take the Neonatal NP certification exam through the NCC. After you get your certification you will take an assessment test that will tell you how many CEs you need to complete before the 3-year renewal period ends. You will have to complete between 10 and 50 hours of CEs in order to renew your certification. After you get certified you can apply for state licensure by submitting documentation such as your national certification, RN license, transcripts and paying a fee to the BON in your state. This license is what makes you legally able to practice as a Neonatal NP.
Where Do Neonatal NPs Typically Work?
You will work in settings where newborns will require care. This can be neonatal intensive care units in hospitals, acute care settings, private practices outside of a hospital, emergency departments, delivery rooms, or specialty clinics. You will work in collaboration with neonatologists, resident medical students, nurses, and other clinical staff.
Neonatal Nurse Practitioners Salary
Neonatal NPs are one of the higher paying NP specialties. While your salary may change depending on your practice setting and the state and city where you work you can expect to make between $97,000 and $120,000 annually. According to the Bureau of Labor Statistics NPs in all population foci are well paid with a median salary of $104,610. Working in a private practice or a specialty clinic will likely pay more than if you work in a public hospital. Medically underserved areas have some benefits other than knowing that you are providing care for a population that greatly needs it. NPs are eligible for loan forgiveness through certain programs such as the Nurse Corps Loan Repayment Program the Public Service Loan Forgiveness Program when they work in medically underserved areas. This can have a huge impact on the student debt burden that many nurses feel. If you took out a Perking Loan you may also be eligible for Perkins Loan forgiveness. Like any profession your salary may increase with experience.
Online Neonatal NP Programs
The internet has made education much more accessible for the busy professional. For aspiring Neonatal NPs who have a handful of other commitments in life, online programs can help decrease the barrier to becoming an NP. These programs allow you to do your coursework online and arrange your clinical experience close to home. You may not be required to come to campus at all. While there are only 3 completely online Neonatal NP programs, there are many hybrid programs that can help you complete the degree requirements from the comfort of home.
What is a Typical Neonatal NP Curriculum?
The University of Pittsburgh demonstrates what a typical Neonatal NP program curriculum may look like:
Comprehensive Neonatal Assessment Theory
Neonatal Disease Process
Pediatric Well-Child Care
Ethics for Advanced Practice Nursing
Advanced Pharmacology
Applied Statistics for Evidenced Based Practice
Differential Diagnosis Theory Across the Lifespan
General Management of the Sick Neonate
The Diagnostic Physical Exam Across the Lifespan
The Role of the Neonatal NP in the Healthcare Provider Shortage
The Affordable Care Act has drastically increased the number of insured patients. While this may predominately affect other NP specialties, it can be expected that this could increase the number of neonatal patients as well. Additionally, many healthcare providers who are a part of the baby boomer population are retiring there is a growing need to for healthcare providers in all areas. Neonatal NPs provide high quality and cost effective care to newborns and help fill the gap of providers within this population of patients.
Number of Neonatal Programs in the United States
39 Neonatal NP programs exist in the U.S. The 3 online programs are at the University of South Alabama, Thomas Jefferson University, and the University of Texas Medical Branch.
Neonatal Nurse Practitioner Resources
National Certification Corporation
Denisco, S. M., Barker, A. M., (2016). Advanced practice nursing: Essential knowledge for the profession. Burlington, MA: Jones and Barlett Learning.
[one_half]
Take the next step toward your healthcare future with online learning.
Discover schools with the programs and courses you're interested in, and start learning today.
[/one_half] [one_half_last]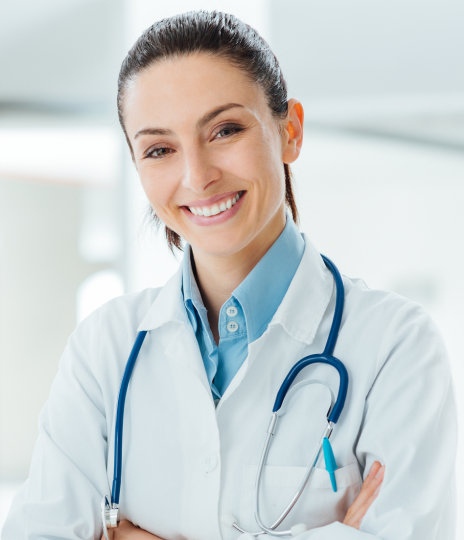 [/one_half_last]
About the Author
Latest Posts

Lauren is a Registered Nurse and Women's Health Nurse Practitioner who works in an OB/GYN clinic in the Boston area. She completed a Direct Entry MSN program at Boston College in May 2017 after obtaining a BS in Forensic Science and a BS in Biology from the University of New Haven, so she has special awareness of how confusing the many paths to nursing can be! She is passionate about enhancing and clarifying the nursing role globally as well as combatting human trafficking from a public health standpoint. In her free time Lauren enjoys writing and traveling.