Legal Nurse Consultant Career and Education Overview
What You Will Do: Work as a liaison and nurse expert between to inform the legal process when working on malpractice cases, personal injury cases, insurance fraud and other legal cases that require specialized healthcare knowledge.
Where Will You Work: Healthcare facilities, insurance companies, legal firms, hospitals, nursing homes and more.
Employment Projections: By 2026 the job outlook for attorneys is expected to grow by 8% and for nurses 15%. Combined these statistics are promising for legal nurse consultants (LNCs).
How Much Will I Earn: Depending on experience you can expect to earn between $65,000 to $96,000.
How Long Does It Take to Become a Legal Nurse Consultant: First you must be a licensed and registered nurse who has completed a nursing education. You will need nursing expertise which usually requires working as a nurse for a minimum of 5 years. Otherwise formal education to practice as an LNC is not required. However, there are options for LNC education through some universities and master's in nursing programs that will offer certificates in the subject. Some of these programs will require passing an exam to earn the certificate. There is no state or national licensing or certification requirements other than being a registered nurse (RN) to practice as an LNC.
Requirements to Become One: An RN license and at least 5 years of RN experience. Specialized legal knowledge through formal education or experience is also helpful.
Six Steps to Become a Legal Nurse Consultant
Earn Your RN – Become an RN by completing a nursing program from a university that is CCNE or ACEN accredited. This will enable to you to be recognized as a nurse expert by legal teams hiring LNCs. You will also be able to more easily be accepted into a master's degree in nursing (MSN)
if you choose to go that route.
Pass The NCLEX-RN Exam – Passing the NCLEX-RN exam is essential for becoming a registered and licensed RN and thus an LNC. Our practice tests and NCLEX-RN exam guide can help you achieve this goal.
Get Experience – LNCs need to have nursing experience. Generally, 5 years is what is considered by most companies to be a nurse expert.
Consider Formal Legal Education– While it is not required to have legal education to be an LNC, it certainly won't hurt. By obtaining a bachelor's or master's degree that provides you with an LNC certificate you may be a more competitive candidate in the job market.
Maintain Nursing Licensure– Even though you may not be working in a direct nursing role, if you are to maintain your status as a nurse expert in the legal system, you need to keep up with your nursing license. Renewal takes place every 2 years. Be sure to know if your state Board of Nursing (BON) requires you to meet certain continuing education (CE) hours.
What is a Legal Nurse Consultant?
An LNC is a diverse nursing professional who embodies both a clinical and legal role to analyze and evaluaate legal cases as they relate to healthcare or nursing care outcomes or situations. You will work to evaluate how injuries transpired and who bears culpability in such injuries. You will be an active member of the legal team in malpractice, insurance fraud, workers compensation, personal injury, criminal cases, and more. Your nursing expertise will equip you to accurately inform the team and analyze facts and legal information to best help the case and client succeed.
According to the American Association of Legal Nurse Consultants (AALNC) in your role as an LNC you may participate in client interviews, medical exams, literature searches, timeline development, and evaluation of medical records. You will also likely act as an expert witness in court cases, interview other potential expert witnesses, and identify strengths and weaknesses of individual cases. You may work directly for a hospital or healthcare organization, or you could work for a legal consulting team, insurance company, or any other group that requires legal consulting with specialized healthcare knowledge. Regardless of what environment you work in you will be an essential member of a team. Your role will not only help the clients you serve, but will help bring to light bigger medico-legal issues that are often not visible to the general public. The cases that you work on will reveal issues within the healthcare system that can be a crucial point for improvement, thus making your role as an LNC vital for improving the healthcare system and nursing profession. After you have established yourself as an experienced LNC you may also be able to open an independent practice and become self-employed. Learn about other nursing specialties.
How Do I Become a Legal Nurse Consultant?
There are two big things that you need to be an LNC: Your RN license, and experience. After that you really do not need additional education, certification, or licensure. In fact, LNC licensure does not even exist. The following options exist for earning your RN.
Associates Degree in Nursing: You can be trained to be an RN through a two year associates degree in nursing (ADN). After, you will be prepared to take the NCLEX-RN and become an RN.
Bachelors Degree in Nursing: This 4 year degree prepares you to work in any clinical environment as a nurse. This degree will give your more option in the type of RN environment you choose to work as it is highly regarded by employers. Depending on where you work as an LNC you may need to have a bachelor's degree.
Second Degree BSN: If you already have your bachelor's and are concerned about the financial and time commitment involved with nursing school, this may be the path for you. With these programs your previous bachelor's degree and experience are taken into account and the program really just focuses on the nursing courses. These programs are around 2 years in length and may require you to complete certain courses before enrolling so be sure to check your prospective school's requirements.
Certification and Licensure: Becoming an RN involves passing the NCLEX-RN exam and becoming licensed in your state. Your nursing school should help you prepare for and register for the NCLEX. After you pass it your results will go to your state BON. Then you pay a fee to get licensed. Every two years you will need to renew your license by paying a fee.
Where Do Legal Nurse Consultants Typically Work?
Where you end up working can vary not only on what you want, but what the options are in your area and based on your experience. You could work for a hospital or medical facility where you will help with cases that come up directly affecting them, their employees, or their patients. You may also work for legal firms and have a special role analyzing and evaluating cases that they take on that have specific medical characteristics. Some LNCs also work in forensic environments or for patient safety organizations. Regardless of what you choose, the options to integrate your passion for nursing and justice are endless!
Legal Nurse Consultant Salary Expectations
The Bureau of Labor statistics does not have a salary estimate or expected growth projection for LNCs specifically. That being said the outlook for nurses is quite good. Given that you will be an experienced nurse who is providing specialized services you can expect to make a competitive salary. Registered nurses make a median of $70,000 per year and this is known to increase with experience. Since you will be a nurse expert you can be prepared to negotiate your salary with your LNC employer so that it reflects what you believe you should be earning. Your RN salary will also depend on how much experience you have as an LNC and what part of the country you work in. In general urban areas pay higher salaries than rural ones. Depending on the hours you work you also have the option to pick up per diem clinical RN shifts as experienced nurses are highly desired for these positions.
Online Legal Nurse Consultant Programs
If you decide to get a certificate from a university in legal nurse consulting there are online option to make this career choice more flexible. Additionally, some of these programs may come in the form of a master's degree that offers you a master's in health law or something similar. Keep in mind that if you want to pursue this, by all means do, but know that it is not required to become an LNC. The AALNC also offers an online program that delivers modules to prospective LNCs so that they can learn about legal nurse consulting from the comfort of their home. The cost is much lower than pursuing a master's and the modules have been developed by experienced LNCs. This gives you the option to strengthen your resume for your dream LNC job without breaking the bank or losing your free time.
What is the LNC Professional Course Curriculum?
The LNC professional course offered by the AALNC includes various online modules that are designed to prepare you legal nurse consulting at your own pace. The courses are centered around the intersection of healthcare and law. Depending on what course package you purchase and your membership status it will cost between $1770 and $3880. The following modules are offered through the professional course.
Introduction to Legal Nurse Consulting
Interacting with Plaintiff and Defense Clients
Legal Fundamentals
Medical Records Identification, Access, and Analysis
Written Communication and Report Writing
Identification, Evaluation, and Collaboration with Expert Witnesses
Researching Medical Literature & Other Information
Role of the LNC: Pleadings and Discovery
Role of the Nurse Expert
Alternative Dispute Resolution and Trial
Business Principles and Practices
Other LNC Practice Areas
Case Analysis: Personal Injury
Case Analysis: Toxic Tort
Case Analysis: Long Term Care
Case Analysis: Product Liability
Case Analysis: Medical Malpractice
Legal Nurse Consultant Resources
American Association of Legal Nurse Consultants– Since 1989 the AALNC has been the top non-profit membership organization designed to advanced the role of RNs working as LNCs. Through their website you can find training, job information, networking opportunities, and more.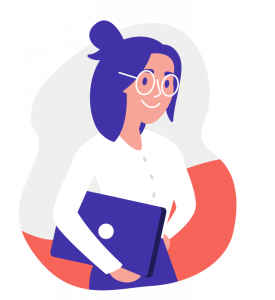 Find Nursing Schools
Join a Top-Ranked Nursing School for a Life-Changing Career!
About the Author
Latest Posts

Lauren is a Registered Nurse and Women's Health Nurse Practitioner who works in an OB/GYN clinic in the Boston area. She completed a Direct Entry MSN program at Boston College in May 2017 after obtaining a BS in Forensic Science and a BS in Biology from the University of New Haven, so she has special awareness of how confusing the many paths to nursing can be! She is passionate about enhancing and clarifying the nursing role globally as well as combatting human trafficking from a public health standpoint. In her free time Lauren enjoys writing and traveling.