ER Nurse Career and Education Overview
What You Will Do: Emergency Room Nurses specialize in caring for people who are in medical crisis. These nurses are trained to quickly assess patients' needs and treat or triage them accordingly. Emergency room nurses are used to a fast paced, high stress environment
Where You will Work: Most Emergency room nurses work in the emergency department of any hospital. They are licenses RNs so they do have the option to work in most any other department as well.
Employment Projections: According to the Bureau of Labor Statistics, employment of Registered nurses in general are projected to grow 16 percent from 2014-2024
How Much Will You Earn: On average between $20.40-$38.65 per hour
How Long Does it Take to Become an ER Nurse: 6 Years, 4 years at an accredited school of Nursing and an additional 2 years of experience in the ER to become certified.
Requirements to Become a ER nurse: Most emergency room nurses are Registered Nurses (RN) who are trained to provide emergency care. The education required to become a Certified Emergency Nurse (CEN) includes either a 2-year ASN or 4-year BSN and completion of the CEN certification exam. According to Johnson & Johnson a prerequisite to completing the exam is to work for 2 years in an emergency setting.
Five Steps to Become A Certified Emergency Nurse
Earn Your ASN or BSN: To become a CEN a nurse must attend an accredited college or university and earn an Associate of Science in Nursing or Bachelor of Science in Nursing.
Pass the National Council Licensure Exam (NCLEX) for RN
Work as RN for a minimum of 2 years in ER setting prior to being certified
Pass the ER Nurse Certification: create a BCEN account and register for the certification exam online. The cost of the exam is $370 for the initial exam and $350 for recertification which is due every 4 years.
Become Board Certified: More than 34,000 nurses working in the emergency department hold a CEN certification, though certification is not a requirement in most facilities
If you or a family member has been in a car accident, suffered from a heart attack or stroke, or needed IV fluids due to the stomach flu, chances are the Emergency Room (ER) nurse is one of the first people you encountered after arriving in the emergency department. These nurses take care of patients suffering from all types of maladies, from traumas, to respiratory arrest, to food poisoning, to ear infections.
What is an Emergency Room (ER) Nurse
An ER nurse is an RN who is employed in an emergency setting. These nurses, after paramedics and EMTs, are the first staff to care for a patient in an emergent situation. They are highly skilled and highly educated – they never know what type of patient will walk through the door or arrive via EMS, so they must have a vast knowledge of all types of illnesses. According to Johnson & Johnson, "these nurses quickly recognize life-threatening problems and are trained to help solve them on the spot."
What Does an ER Nurse Do
Describing the day-to-day duties of an ER RN is difficult because it is highly dependent on the patients that present to the ER. The severity of patients and the amount of patients in a shift varies. For example, a trauma situation may present to the ER after a car accident and the nurse will be busy stabilizing their patients, sending them for CT scans and x-rays, and preparing them for the OR. A shift may pass with an infant with an unexplained fever, an adolescent with a broken bone due to a hockey injury, or an elderly person brought in by their children due to confusion caused by a UTI. On the day-to-day basis, the RNs primary responsibility is ultimately caring for their patients, no matter what situation they present to the ER with.
How To Become an Emergency Room Nurse
The type of nursing degree required to be an RN in an emergency department will depend on the job description of the hospital of employment. However, according to the Houston Chronicle, the minimum degree required of most hospitals is an ADN. Some ERs require their nurses to have prior experience, such as on a general Med Surg unit, prior to employment. However, others will hire a new graduate. If you're desiring a job in an ER after graduation, select clinical rotations in the ER or another critical care area if possible. Doing this will allow you to meet and network with other ER nurses and to learn excellent nursing skills, such as triage, emergency skills and IV insertion.
What Are Emergency Room Nurse Salaries
According Payscale.com, an ER Trauma nurse can expect to earn between $20.40-$38.65 per hour, this is an average wage of about $60,000. Salary.com states as of July 2018 the average wage of an Emergency Room nurse is $72,832. Salary range is contingent on education, certification, skills and experience.
What is the Job Outlook for an Emergency Room Nurse
According to the Bureau of Labor and Statistics, nursing in general is expected to grow by 16% from 2014 to 2024 – this is a higher than average growth rate. As there will always be a need for nursing to take care of patients in emergency situations, the job outlook for the ER RN can reasonably be expected to increase at about the same rate.
Emergency Room Nursing Resources and Organizations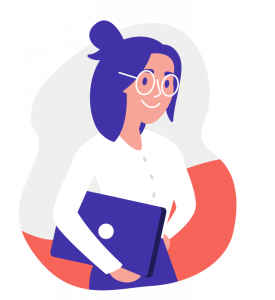 Find Nursing Schools
Join a Top-Ranked Nursing School for a Life-Changing Career!
About the Author
Latest Posts

Krystina is an RN with a varied background. She has worked on a telemetry unit, an allergy/immunotherapy clinic and is currently working in diabetes education, pursuing her Certified Diabetes Educator (CDE) certification. She has traveled the long road to her bachelor's degree – she began her nursing career as an LPN, graduating from a local university. She pursued first her ADN, then BSN from Excelsior College.