OBGYN Nurse Overview
What You Will Do: Provide care for women during pregnancy, childbirth, and postpartum.
Where Will You Work: Most OBGYN nurses work in the hospital birth center or private obstetrics and gynecology practice venues.
Employment Projections: Nursing is expected to be the fastest-growing professions, with growth projected at 16% – 23%.
How Much Will I Earn: The average annual salary for professional nurses is $68,450; factors such as level of degree, specialty certification, geographical location and level of experience will affect salary.
Requirements to Become One: Become a registered nurse; complete an associate or bachelor's degree in nursing, then obtain licensure as a professional registered nurse by passing the NCLEX-RN examination.
Steps to Become an OBGYN Nurse
Earn Your RN: You must earn an RN degree from an accredited associate degree in nursing (ADN) or bachelor's degree (BSN) program. It is important to note that the BSN degree may provide more opportunities for employment and subsequent advancement. Nurses with the BSN can also go on to earn advanced degrees.
Pass the NCLEX-RN Exam: After completed an accredited program, you must pass the NCLEX-RN exam to obtain licensure to practice nursing.
Gain nursing experience: You must have a minimum of 2 years full-time specialty experience as a registered nurse before seeking specialty certification.
Obtain OBGYN Nurse Certification: Although certification is not a requirement, it would support career advancement. The National Certification Corporation offers the Inpatient Obstetric Nursing certification (RNC-OB).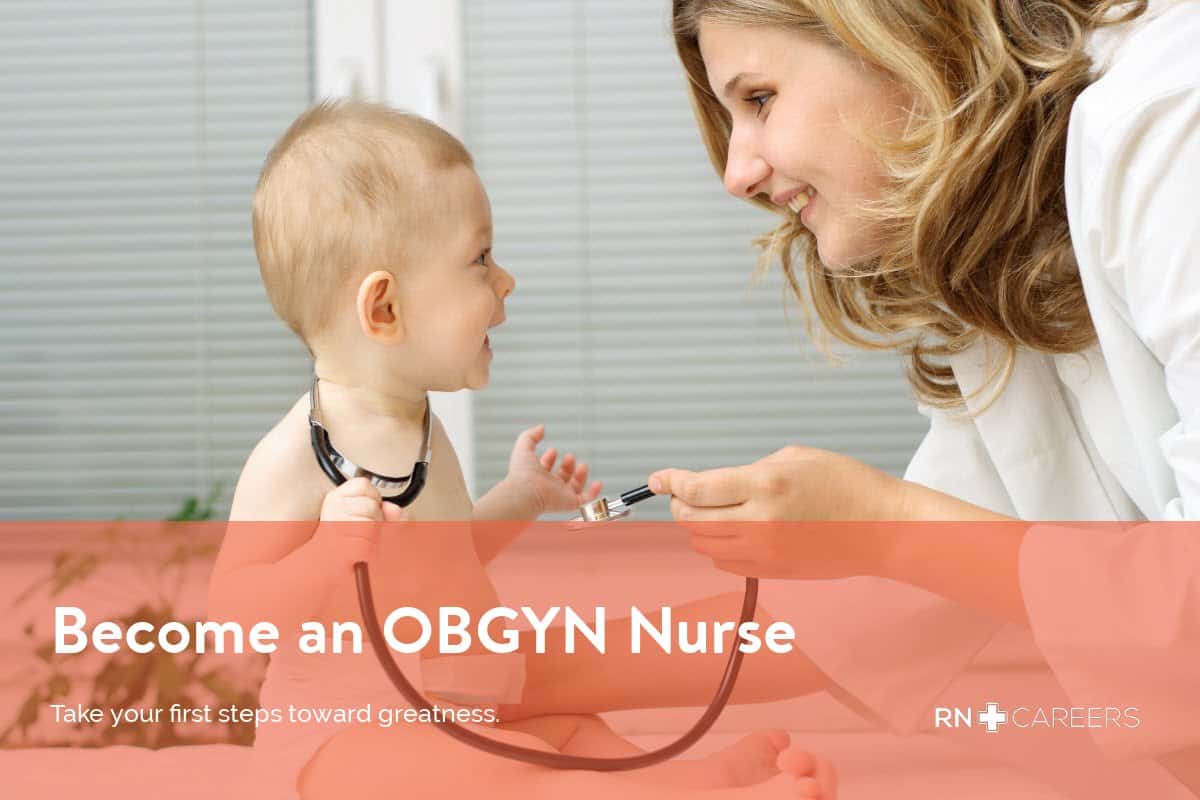 What is an OBGYN Nurse?
An OBGYN nurse is an RN who specializes in women's health and reproduction, providing care for women during all stages of pregnancy, during labor and birth, and during post-partum, providing support to women as they transition into the role of motherhood. During childbirth, OBGYN nurses assist physicians and participate as a labor coach. The OBGYN nurse is prepared to respond quickly to emergency situations. Following birth of the newborn, the OBGYN nurse provides initial assessment and care for the newborn, most importantly, ensuring the infant's ability to breathe independently. In the clinic or private practice office, the OBGYN nurse will participate in routine wellness care, prenatal screening, and procedures such as the performance of ultrasounds. As nurse educators, OBGYN nurses provide teaching related to physical and sexual health, birth control, fertility treatment options, and preventative care such as mammogram screening and HPV vaccination. They provide pre-pregnancy counseling, helping women prepare mentally and physically for pregnancy. OBGYN nurses provide care related to women's reproductive health across the lifespan, from puberty through menopause. Above all, a desire to help and provide care for women and newborn infants is a critical component for the role of an OBGYN nurse.
How Do I Become a OBGYN Nurse?
The first step toward becoming an OBGYN nurse is to become a Registered Nurse (RN), earning an associate (ADN) or Bachelor of Science (BSN) degree from an accredited nursing program. It is important to note that the BSN degree is often preferred, and opportunities for advancement are increased with the BSN degree, as well. After graduation, you must obtain RN licensure by taking the NCLEX-RN examination in your state. See our NCLEX study guides.
The next step is to seek employment in an OBGYN setting, such as a hospital birth center. Certification is not a requirement, but it will enhance advancement as an OBGYN nurse. The National Certification Corporation offers the Inpatient Obstetric Nursing certification (RNC-OB). Eligibility requires:
Current, active professional nursing licensure
2 or more years of full-time specialty experience as an RN with a minimum of 2000 hours.
Specialty employment must be within the past 2 years.
Both practice time and hours must be met.
Certification is valid for 3 years, with renewal requirements based on individual needs.
Where Do OBGYN Nurses Typically Work?
OBGYN nurses primarily find employment in the hospital birth center and obstetrics/gynecology practices, however there are a variety of other settings;
Midwifery practice
Private birthing center
Community clinics
Family planning centers
Urgent care clinics
S. Army Nurse Corps
What is the Salary of an OBGYN Nurse?
Nursing, in general, is identified as one of the fastest growing professions in the US in terms of salary, with a projected growth of 16% or higher, much higher than the national average. Specialty certification as an OBGYN can increase earnings significantly. Salaries are generally higher in urban areas, however, the cost of living is typically higher, as well. In addition, bachelor's prepared nurses tend to earn higher salaries than nurses with associate degrees. The median annual salary for nurses is 68,450, but the range of potential salary can vary, depending on degrees and certifications held, type of employment, and geographical location. According to the Bureau of Labor Statistics the top five states for general nursing salaries are (range 88,770 – 102,700);
California
Hawaii
District of Columbia
Massachusetts
Oregon
OBGYN Nurse Education
Additional specialty education for OBGYN nurses at the undergraduate degree level largely consists of continuing education activities, such as professional conferences, in-service presentations or through professional organizations. For example, the National Certification Corporation offers continuing education. Another example is the Association of Women's Health Obstetric and Neonatal Nurses (AWHONN), which offers a variety of educational courses via conferences, instructor led courses, and their online learning center.
An added option is seeking an advanced practice role as a nurse practitioner, clinical nurse specialist, or nurse midwife. This involves earning an advanced degree, either at the master's degree or doctoral degree level. Some examples of related specialty programs include: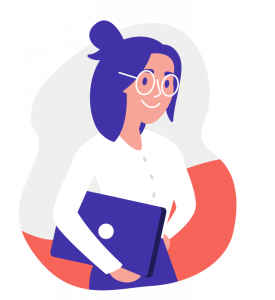 Find Nursing Schools
Join a Top-Ranked Nursing School for a Life-Changing Career!
What is a Typical OBGYN Nursing Curriculum?
At the undergraduate degree level, the overall focus for continuing education concerns topics such as:
Fetal heart monitoring
Obstetric critical care
Maternal-fetal triage
Obstetric patient safety
Post-birth warning signs
Postpartum hemorrhage
Curriculum content for Women' Health Nurse Practitioner programs includes;
Breast health
Contraception
Pregnancy options counseling
Hormone therapy
Sexually transmitted infections
Sexual health
Cultural humility
Interpersonal violence
Curriculum content for Certified Nurse Midwife programs focuses on;
Family-centered care for healthy pregnancy and childbirth
Women's health across the lifespan
Health promotion/disease prevention
Complex women's health issues
Well-newborn care
High-risk pregnancy, labor and birth
Clinical pharmacology
The Role of the OBGYN Nurse in the Nursing Shortage
The Bureau of Labor Statistics cites that employment for nurses will increase at a rate of 16% by 2024. There is a national shortage of nurses in general related to the Baby Boomer population entering retirement, and the increased health needs of the growing aging population. It is projected that the South and West will be hardest hit by the nursing shortage. The 12 states expected to have the most acute shortages are; Florida, Georgia, Texas, Virginia, Alaska, Arizona, California, Hawaii, Idaho, Montana, Nevada and New Mexico.
Just as there is an increasing demand for nurses, in general, the need and demand for OBYN nurses is expected to parallel that for RN's overall.
OBGYN Resources
References
About the Author
Latest Posts

Karen is a Registered Nurse, graduating with a BSN in nursing in 1972 from North Park College in Chicago, Illinois. Her graduate degree was earned at Emory University, Atlanta, Georgia, in 1985. While her major clinical area specialty has been maternal/infant, pediatrics nursing, and women's health, she has also worked in med-surg and adult ICU environments. She have 22 years' experience in a faculty role, the past 7 years in an online venue.