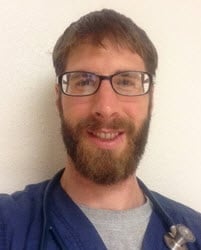 Telemetry Nurse Overview
What You Will Do: Telemetry nurses work with patients who need special monitoring for potential medical complications. They are trained to use telemetry devices to remotely monitor patients' vital signs, heart rhythms, and brain activity. They then use their clinical judgement to interpret the data and administer interventions as necessary.
Where Will You Work: Telemetry nurses are generally employed at inpatient care units in hospitals, such as telemetry or intensive care units.
Employment Projections: Employment for nurses is expected to grow by 15 percent through 2026, with an increased demand for telemetry nurses due to the growing rate of medical conditions that require specialized monitoring, and the increased use of monitoring technologies within the medical field.
How Much Will I Earn?: The median annual pay for telemetry nurses in the United States was $81,769 in 2017.
Number of Programs: All telemetry nurses begin their career paths with a generalized Registered Nurse program. There were 1,869 Registered Nurse programs in the United States in 2017.
How Long Does It Take to Become a Telemetry Nurse?: It takes 24 months to 4 years to become a registered nurse, depending on whether you complete a Nursing Diploma (ND), Associate of Science in Nursing (ADN), or Bachelor of Science in Nursing (BSN) program. After working as a nurse for 1 year, you will be eligible to apply to a telemetry unit for employment.
Requirements to Become One: Telemetry nurses are required to have a nursing license, which is granted after completing a qualifying Nursing Diploma (ND), Associate of Science in Nursing (ADN), or Bachelor of Science in Nursing (BSN) program and passing the NCLEX-RN (National Council Licensing Examination), a test administered to graduates of one of the aforementioned programs of study. Most telemetry units require that applicants have 1 year of general nursing experience to become eligible for telemetry unit employment.
Nursing Programs That Might Interest You
Learn about start dates, transferring credits, availability of financial aid, and more by contacting the universities below.
Six Steps to Become a Telemetry Nurse
Earn your high school diploma
Graduate from a ND, ADN, or BSN nursing program
Pass the NCLEX-RN
Obtain licensure in the state where you intend to practice
Gain employment as an RN and have 1 year of experience before applying to a telemetry nursing unit
Earn your certification. Telemetry nurses are certified by the American Association of Critical Care Nurses. RNs who work in telemetry units may apply for the CCRN-E certification—a designation for nurses who provide care to acutely/critically ill adult patients in a centralized or remotely based telemetry-ICU setting. After working in a telemetry unit for 2 years, you'll be eligible to take the CCRN-E examination.
What is a Telemetry Nurse?
Telemetry nurses are charged with overseeing critical patients who need constant monitoring via electronic medical equipment. Telemetry nurses review data from specialized medical equipment to track a patient's heart rate, blood pressure, breathing, and brain function. They also carry out traditional nursing duties such as administering medications and communicating with patients, which is why it's important for telemetry nurses to gain general assessment skills before applying to a telemetry unit.
What Does a Telemetry Nurse Do?
Patients on telemetry units often suffer from a variety of complex conditions, and their conditions can quickly deteriorate. Telemetry nurses frequently assess their patients' breathing patterns, heart rhythm, and level of consciousness, so that they can quickly identify a patient's change in status and immediately respond to any emergency that may arise.
Telemetry nurses operate heart monitoring equipment and perform diagnostic tests, such as electrocardiograms (EKGs). Nurses working in telemetry must understand how to treat patients who have an abnormal EKG so that they can assist with cardioversions and other procedures for treating cardiac abnormalities.
Another responsibility of telemetry nurses is providing patient education. Patients recovering from a heart attack are generally diagnosed with cardiac conditions and may need help with enacting lifestyle changes. Telemetry nurses provide information on dietary changes, exercise routines, and provide strategies for quitting cigarette smoking.
What Are Related Telemetry Nurse Careers?
Since telemetry nurses are skilled in monitoring cardiac patients in need of around-the-clock care, the position is closely related to other critical care positions, including intensive care nursing, neonatal intensive care nursing, cardiac care nursing, medical-surgical nursing, critical care nursing, and step-down intensive care nursing.
Certification and Licensure for Telemetry Nurses
Telemetry Nurses are certified by The American Association of Critical Care Nurses. After practicing as a telemetry nurse for 2 years, you'll be eligible to take the certifying examination. The National Telemetry Association also offers a certification examination for telemetry nurses. No telemetry nursing experience is required to sit for this examination.
What Are Telemetry Salaries?
The average RN is expected to earn $66,640 per year. The average telemetry nurse can expect to earn a about the same, according to Payscale. The average salary is about $64,000 per year.
Telemetry Nurse Resources and Organizations
Take the next step toward your healthcare future with online learning.

Discover schools with the programs and courses you're interested in, and start learning today.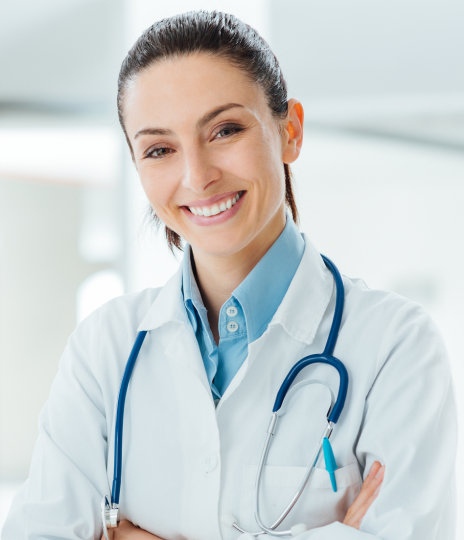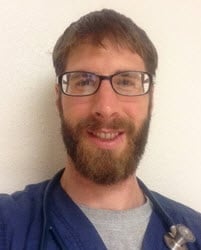 Douglas Williams, BSN, RN, has had a keen interest in healthcare since taking a CPR course at the age of 10. As a college student, he was introduced to inpatient medicine when he responded to an advertisement seeking hospital volunteers, and has since devoted himself to bettering health outcomes for his hospital patients, devoting his current clinical focus to medical-surgical nursing. He has conducted clinical research on issues relevant to nursing practice, including hospital-onset delirium prevention and the forestalling alarm fatigue for hospital staff members. In order to maintain a high standard of patient care, Doug makes sure to keep himself recharged outside of the clinical setting. He is an avid skier, snowboarder, skydiver, and wingsuiter, in addition to being a self-professed "health nut."
Sources: 50 State Boards of Nursing, University Websites, U.S. Department of Education, Bureau of Labor Statistics. Ranking Methodology.