Become a Travel Nurse – Overview
What Travel Nurses Do: obtain vital signs, administer medications, perform assessments, delegate tasks to LPNs and aides, assist with activities of daily living (ADLs), work with a multidisciplinary team to care for their patients, carry out orders as prescribed by providers.
Where Do Travel Nurses Work: generally in the hospital setting, in a variety of specialties, from Med/Surg, to Emergency Care, to Intensive Care.
Employment Projections: The nursing profession is expected to grow at a rate of 16% between 2014 and 2024; due to the nursing shortage, the travel nursing job outlook is even greater. The United States Bureau of Labor Statistics predicts a 19% growth by the year 2022.
How Much Will You Earn: The travel nurse salary is highly variable. The salary is based on prior nursing experience, the location of the assignment, and the length of the assignment that is taken. For this reason, there is no "average" travel nurse salary – but it is typically higher than the average RN salary, which is about $68,000.
How Long Does it Take to Become a Travel Nurse: most travel agencies require that their RNs to have been practicing at least a year.
Requirements to Become a Travel Nurse: Agencies will require an RN degree – most will have a minimum requirement of an associate degree. All will require RN licensure prior to signing a contract. For travel nurses who are working in advanced specialties, such as OB, ICU, and the OR, additional years of experience may be required.
Online Nursing Programs That Might Interest You
Learn about start dates, transferring credits, availability of financial aid, and more by contacting the universities below.
Six Steps to Becoming a Travel Nurse
Earn an RN degree – Earn your RN or BSN degree.
Pass the NCLEX-RN exam – Pass the NCLEX-RN exam. Several study habits along with taking plenty of practice NCLEX-Tests will help you pass the first time. Check our guide and free exams with rationales.
Work as an RN – Get at least one year of experience in your chosen specialty.
Obtain specialty certification – Obtaining a specialty certification can be especially helpful – and maybe even increase your earning potential.
What is a Travel Nurse?
A travel nurse is an RN who has earned their RN or BSN degree, passed their NCLEX-RN exam, and gained work experience as an RN. He or she should also gain work experience in their chosen specialty – for example, an RN who chooses to work in an ICU should work in this unit for a specified amount of time prior to becoming a travel nurse.
How to Become a Travelling Nurse
Obtaining a job as a travel nurse can become a bit tricky. If you want to work as a travel nurse, here are several important steps, according to TravelNursing.com:
Apply to work with a reputable travel nursing agency. A travel nursing agency performs the job hunting and takes care of employment details.
Work with a recruiter. A recruiter assists you with sifting through the job-hunting process as well as travel nursing requirements. Ensure that your recruiter is someone that you can trust.
Obtain new licensure. You may need new licensure to practice in a new state, if your home state and the state you will be working do not participate in the Nurse Licensure Compact. Ask your agency and recruiter for assistance. Begin this process as early as possible.
As with any other job, you will still need to interview – it will likely be a phone interview.
Pick your assignments, sign a contract, and Likely your housing will be covered, or you'll be offered a stipend.
What Does a Travel Nurse Do
The job functions of a travel nurse are essentially the same job functions of any other nurse on the unit they are working and varies depending on the job assignment.
Basic job functions include obtaining vital signs, administering medications, performing assessments, delegating tasks to LPNs and aides, assisting with activities of daily living (ADLs), working with a multidisciplinary team to care for their patients, and carrying out orders as prescribed by providers.
Tasks may become more specialized, depending on the unit. For example, an oncology travel nurse may administer chemotherapy. An OB travel nurse may assist an obstetrician with delivering babiesl
What is the Job Outlook for Travel Nurses?
Job prospects for nursing is expected to boom – according to the U.S. Bureau of Labor Statistics, between the years of 2012 and 2022, nursing is expected to grow by 19 percent – "faster than the average for all occupations."
And because the job market is increasing exponentially, the need for travel nursing continues to grow. Travel nurses help fill in the "gaps" when there are not enough nurses in a facility, when there is an increase in patient needs – or for other reasons.
The Aureus Medical Group note that "…many baby boomers are expected to enter retirement age during this time period, which means that there will be a greater demand to care for an aging population. Some of the most pressing medical conditions in the U.S. affect this exact demographic, including dementia, diabetes, obesity and arthritis." As such, there is a higher need for nurses – and travel nurses.
How Much Can I Expect to Earn as a Travel Nurse?
There are many factors to consider when calculating salary. As such, it is difficult to calculate the annual income of a traveling nurse.
For example, if you choose a traveling assignment in Maine, you may earn a different hourly rate than you would make if you were to choose a traveling assignment in California. You may also earn a different housing stipend in each location, depending on the cost of living. What about overtime? It will depend on the facility – one facility may pay you overtime over forty hours of work, while another may pay you overtime over eight hours of work.
Travel Nursing Blogs
Take the next step toward your healthcare future with online learning.
Discover schools with the programs and courses you're interested in, and start learning today.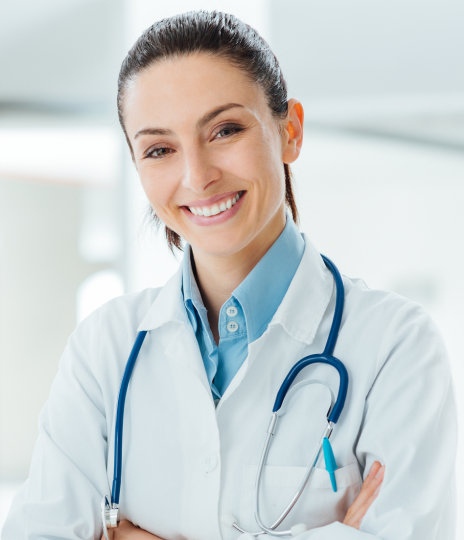 Krystina is an RN with a varied background. She has worked on a telemetry unit, an allergy/immunotherapy clinic and is currently working in diabetes education, pursuing her Certified Diabetes Educator (CDE) certification. She has traveled the long road to her bachelor's degree – she began her nursing career as an LPN, graduating from a local university. She pursued first her ADN, then BSN from Excelsior College.
Sources: 50 State Boards of Nursing, University Websites, U.S. Department of Education, Bureau of Labor Statistics. Ranking Methodology.