Clinical Nurse Specialist Overview
What You Will Do: Assess patients, manage medications, provide patient education, interpret laboratory results, diagnose and prescribe medication.
Where Will You Work: hospitals, private practices, correctional facilities, community health centers, and more.
Employment Projections: All nursing professions are expected to grow by 16 percent by 2026.
How Much Will I Earn: Several sources report that CNSs earn around $60,000 and $110,000 per year.
Number of Programs: There are about 216 CNS programs in the U.S.
How Long Does It Take to Become an CNS: You will need a 2 year master's degree on top of your bachelor's to become a CNS. Completing an RN to MSN program will take about 2 to 3 years.
Requirements to Become One: You will need your RN license, a bachelor's degree, and a master's degree in nursing.
Online Nursing Programs That Might Interest You
Learn about start dates, transferring credits, availability of financial aid, and more by contacting the universities below.
Eight Steps to Become a Clinical Nurse Specialist
Earn Your RN – The first step is to get your RN from a ACEN of CCNE accredited school. This will make master's programs more likely to accept your RN credentials. If you are pursuing a bachelor's degree in nursing (BSN) check out our bachelor's degree in nursing guide.
Pass The NCLEX-RN Exam – You must pass the NCLEX-RN exam to become licensed as an RN. This NCLEX-RN exam guide and our practice tests can help you optimize your time.
Earn Your MSN – CNS programs require that you take courses in research, pharmacology, health assessment, nursing theory, ethics, and healthcare policy.
Complete Supervised Clinical Hours – You will have to complete 500 hours of supervised clinical experience as a part of your CNS program.
Become Board Certified – As a CNS you will need to get certified through the American Nurses Credentialing Center (ANCC) or the American Association of Critical Care Nurses (AACN).
Obtain Licensure – You will only need a state license as a CNS if you are applying for prescriptive rights.
Obtain a DEA Number – A DEA registration number is required if you will be prescribing medication.
Maintain Active Certification Licensure – To keep your certification active you will need to complete 100 continuing education (CE) credits and 1,000 hours of hand on clinical care during the 5-year recertification period if certified through the ANCC. The AACN has 3 ways in which you can renew certification.
What is a Clinical Nurse Specialist?
Clinical Nurse Specialists are Advanced Practice Registered Nurses (APRNs) that are trained to provide high quality and specialized nursing care to patients. The CNS role originally developed in the 1960s to prepare nurse to provide advanced care to psychiatric patients. Since then it has evolved. As a CNS you will be trained to provide advanced nursing care to patients in oncology, pediatric, medical-surgical, critical care environments, and more. As a CNS you will have the flexibility to subspecialize in areas such as diabetes, psychiatric, or rehabilitation care. You will be an expert in your population focus and subspecialty and type of care, and CNSs work with other nurses, physicians, laboratory personnel, administrative staff, and more to enhance patient outcomes. Some settings and/or states allow licensed CNSs to prescribe medication. Some of your duties will involve interpreting laboratory results, collecting medical histories, managing care plans, and monitoring medication and the patient's response.
How Do I Become a Clinical Nurse Specialist?
You will need a bachelor's degree and a master's in nursing. There are various ways in which you can become a CNS, including paths if you are not yet an RN.
BSN to MSN: If you are currently an RN and have your BSN you can complete a 2 year master's program.
Bachelors to MSN: If you have a bachelor's degree but in something other than nursing you can do a Direct Entry Master's in Nursing program. This will train you to be an RN and prepare you to sit for the NCLEX-RN exam, while also training you as a CNS. These types of programs often require that you take certain courses before starting. These often include hard science courses such as chemistry, anatomy and physiology, biology, as well as psychology courses. Depending on the program you will need to spend 2 to 3 years earning your master's.
BSN to DNP: Doctorate in Nursing Practice (DNP) programs are usually 4 years in length. You will earn both your MSN and DNP and will be prepared to integrate evidenced based practice and research into your clinical work.
MSN to DNP: DNP programs for master's in nursing prepared nurses take about 2-3 years depending on the university.
Certification and Licensure: Getting certified as a CNS proves that you have the proper knowledge to provide advanced clinical care to patients. You will get certified through the ANCC or AACN. Once you are certified you are ready to practice as a CNS. As a CNS you will have the option to get certified in various populations. These include:
To maintain certification you must meet certain requirements through your certification board during a given recertification period. If certified through the ANCC you must earn 100 CE credits and have 1,000 hours of hands on clinical experience in the span of 5 years. With the AACN you have 3 options for certification renewal:
Earn 150 CE credits and re-take the initial certification exam.
Earn 150 CE credits and meet the 1,000 clinical hour requirement.
Re-take the certification exam, obtain 1,000 hours of clinical experience, and earn 25 CE points focusing on pharmacology.
If you will be prescribing medication in your career you can apply for state licensure through your state's Board of Nursing (BON). You should also check the scope of practice for CNSs in the state you want to work in as it can vary widely.
Where Do Clinical Nurse Specialists Typically Work?
As a CNS there are a multitude of settings where you can work. You can work on nursing floors in hospitals providing care to surgical patients, pediatric patients, oncology patients, psychiatric patients, and more. Where you work will be influenced by what population you get certified in. You can also work in private practices or community health clinics. Your chosen specialty can also open your career up to different practice settings if you choose to make changes to your career in the future.
Clinical Nurse Specialists Salary
Your salary can vary greatly depending on your experience and where you work. Urban areas almost always pay more than rural ones, but there are trade offs to both of these areas. In general, you can earn between $60,000 and $120,000. All RNs earn a median of $64,450 per year and health diagnosing and treating practitioners earn about $77, 980 according to the Bureau of Labor Statistics. All nursing professionals have the potential to get their student loans paid for through programs that recognize nurses working in medically underserved areas. If you choose to work in a medically underserved area you can apply for the Public Service Loan Forgiveness Program or the Nurse Corps Loan Repayment Program. If you have a Perkins Loan through your school this may also be eligible for repayment. Check out our state by state guides to see what benefits your state may offer you.
Online Clinical Nurse Specialist Programs
Many people forgo an advanced degree due to the time commitment and lack of flexibility in programs. Online CNS programs make it possible for you to pursue a CNS degree and continue to work, care for your family, or just keep up with other life commitments. With these programs you can complete your courses and assignments online and arrange your clinical experiences in a convenient location rather than having them appointed to you. Fully online programs do not require you to go to campus, and with hybrid courses you may only have to go to campus a few times a year. There are about 39 online programs and even more hybrid programs in the U.S.
What is a Typical Clinical Nurse Specialist Curriculum?
Each university will have a unique curriculum, but there are some courses that are required in all CNS programs. Most schools will include the following courses that are offered at Loyola University:
Ethics for Healthcare Professionals
Nursing Concepts and Theories
Research for Healthcare Professionals
Advanced Pharmacology
Advanced Health Assessment
Advanced Physiology/Pathophysiology
Health Policy Issues
Healthcare Financing
Number of Clinical Nurse Specialist Programs in the United States
In the U.S. there are about 216 CNS programs. These programs offer a mixture of on campus, fully online, and hybrid options, with about 39 of them being completely online.
Clinical Nurse Specialist Resources
Denisco, S. M., Barker, A. M., (2016). Advanced practice nursing: Essential knowledge for the profession. Burlington, MA: Jones and Barlett Learning.
[one_half]
Take the next step toward your healthcare future with online learning.
Discover schools with the programs and courses you're interested in, and start learning today.
[/one_half] [one_half_last]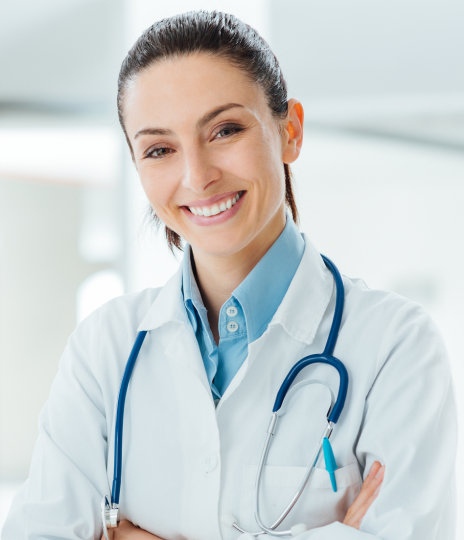 [/one_half_last]
About the Author
Latest Posts

Lauren is a Registered Nurse and Women's Health Nurse Practitioner who works in an OB/GYN clinic in the Boston area. She completed a Direct Entry MSN program at Boston College in May 2017 after obtaining a BS in Forensic Science and a BS in Biology from the University of New Haven, so she has special awareness of how confusing the many paths to nursing can be! She is passionate about enhancing and clarifying the nursing role globally as well as combatting human trafficking from a public health standpoint. In her free time Lauren enjoys writing and traveling.