How Do We Rank the Best Nurse Practitioner Programs in Alaska?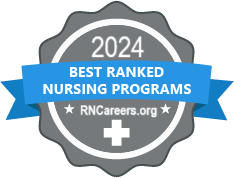 Choosing a nursing program requires more than a glance at the school's reputation or curriculum. By encompassing a broad spectrum of factors such as tuition costs, student/faculty ratio, programs offered, NCLEX passing rates, 3rd party rankings and accreditation, you can refine your starting point about what program best suits your career aspirations.
This is our comprehensive evaluation approach, which empowers you to make a strategic decision for the nursing program you decide to attend. First, we assemble a list of all accredited nursing schools offering MBA programs in Alaska, and then rank them based on our methodology and the following factors:
Program quality and desirability: tuition costs, student/faculty ratio, programs offered, NCLEX passing rates, 3rd party rankings and accreditation CCNE or ACEN accreditation: 50%
RNCaree.org's editorial ranking of the nursing school's reputation: 10%
The affordability of the programs offered by the nursing school: 20%
The NCLEX passing rate as it reflects on the overall program quality: 20%
Listing the Best Nurse Practitioner Programs in Alaska for 2023?
#1 in Alaska
3211 Providence Drive, Anchorage, AK - 99508

(907) 786-1800
Programs: Family Nurse Practitioner, Psychiatric-Mental Health Nurse Practitioner, Registered Nursing
Award Levels: Bachelor, MSN, MSN to DNP, Post Master's NP Certificate, RN to BSN

Nurse Admin: Carla Hagen, PhD, MPH, RN
Title: Director
University Information
Total Faculty: 547
In-State Undergraduate Tuition: $8,622
Book and Supplies: $1,320
Percent Received Aid: 83%
Average Grant or Scholarship: $6,504
Percent Admitted: 77%
Percent Admitted who Enrolled: 45%
Graduation Rate: 30%
Highlights for NP Students
Renowned Accreditation: Students benefit from programs fully accredited by the Accreditation Commission for Education in Nursing (ACEN) and the Commission on Collegiate Nursing Education.
RRANN Initiative: Learners engage in a program dedicated to the recruitment and retention of Alaska Natives into Nursing. This ensures culturally competent care for Alaska's diverse population.
Simulative Learning: Access the Interprofessional Health Sciences Simulation Center, equipped with advanced video systems and high-fidelity mannequins for enhanced practical experience.
Rural Health Commitment: Benefit from the Alaska Center for Rural Health & Health Workforce, dedicated to strengthening healthcare especially in rural communities.
Interdisciplinary Collaboration: Collaborate with programs like MEDEX Northwest Physician Assistant Program, UAA/Creighton University Occupational Therapy program, and WWAMI School of Medical Education for holistic healthcare learning.
About the University of Alaska Anchorage's Nursing School
The University of Alaska Anchorage (UAA) is a hub of cultural fusion and technological advancement. The UAA School of Nursing fosters excellence in nursing education, research, and healthcare. Core values of excellence, respect, integrity, and caring underpin their commitment to health and well-being. For prospective Nurse Practitioners, UAA's accredited programs — from Associate to Doctoral levels — highlight their dedication to maintaining the highest standards of nursing education. With the backing of the Accreditation Commission for Education in Nursing (ACEN) and the Commission on Collegiate Nursing Education, students can trust the caliber of their instruction.
Beyond classroom learning, UAA's Interprofessional Health Sciences Simulation Center offers an immersive learning experience. It houses a state-of-the-art center, equipped with high-fidelity simulation patient rooms and advanced video systems. This makes sure that students master critical nursing skills with hands-on practice. The RRANN initiative also highlights the university's community involvement. UAA is providing inclusive and culturally competent healthcare by recruiting and mentoring Alaska Native and American Indian nursing students. Hence, in collaboration with reputable partner programs and institutions, the UAA School of Nursing promises a holistic, impactful, and well-rounded nursing education. Nurse Practitioners of the future are well-equipped and ready to contribute to Alaska's healthcare system.
About the University of Alaska Anchorage's NP Programs
Master of Science in Nursing Science
Concentrations:
Family Nurse Practitioner
Psychiatric-Mental Health Nurse Practitioner
The UAA Master of Science in Nursing Science program emphasizes nursing practice, research, theory, and health care delivery. These master's programs equip students for advanced nursing roles and doctorate studies. After graduating, FNPs can take national certification tests from the ANCC or AANP. PMH-NP graduates can take the ANCC national certification exam.
The program is well-suited for part-time and full-time students. Typically, part-time students finish in six semesters. The program also uses blended learning. The NLDR option is totally online, although the FNP and PMH-NP choices require a few on-campus visits per trimester. Importantly, FNP and PMH-NP clinical courses must be completed in Alaska, giving students different clinical experiences in urban and rural settings. The program is accredited by the Accreditation Commission for Education in Nursing (ACEN) until 2025. Admission requires a bachelor's or graduate degree in nursing from an authorized university.
Graduate Certificate
Concentrations:
UAA's Graduate Certificate program helps graduate-degreed nurses expand their professional scope. The program has two main concentrations: PMH-NP and FNP. Both programs prepare graduates for national certification exams. The PMH-NP track trains nurses to treat families with mental illness. The curriculum, which includes didactic, seminar, and clinical hours, maintains a hybrid structure, requiring occasional campus visits.  Clinical sessions are mostly held in Alaska, and students can choose their community. Meanwhile, the FNP concentration emphasizes family primary care. Classes enable students to broaden their specialization practice to encompass families. Students can take the national FNP certification exam after completion.
Both concentrations are ACEN-accredited, assuring quality education. The flexible program includes face-to-face intensives and distance learning, making it accessible to students outside Anchorage. This strategy, combined with Alaska's various clinical experiences, makes UAA's Graduate Certificate program a premier advanced nursing education option.
See our Ranking Methodology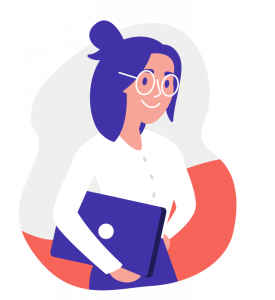 Find Nursing Schools
Join a Top-Ranked Nursing School for a Life-Changing Career!
Best Ranked Nurse Practitioner Programs in Your State
Embark on an enriching pathway in healthcare with our handpicked list of top Nurse Practitioner (NP) programs in each state. Whether initiating your voyage or elevating your proficiency, the right program is paramount. Our guide illuminates esteemed programs in close proximity, establishing a robust foundation for your progressive nursing career ambitions.
About the Author
Latest Posts

After graduating with a degree in English Literature from UCLA, Jeff published four editions of the World Wide Web Yellow Pages by Barnes and Noble, and several editions of the Best of the Web. He's worked as an executive at both startup and mature companies including CareerPath.com and Microsoft. With nearly three decades of publishing and business development expertise, he now puts that experience to use operating RNCareers.org to help future nursing students get reliable information on registered nursing careers.