How Do We Rank the Best Nurse Practitioner Programs in Montana?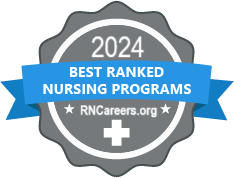 Choosing a nursing program requires more than a glance at the school's reputation or curriculum. By encompassing a broad spectrum of factors such as tuition costs, student/faculty ratio, programs offered, NCLEX passing rates, 3rd party rankings and accreditation, you can refine your starting point about what program best suits your career aspirations.
This is our comprehensive evaluation approach, which empowers you to make a strategic decision for the nursing program you decide to attend. First, we assemble a list of all accredited nursing schools offering MBA programs in Montana, and then rank them based on our methodology and the following factors:
Program quality and desirability: tuition costs, student/faculty ratio, programs offered, NCLEX passing rates, 3rd party rankings and accreditation CCNE or ACEN accreditation: 50%
RNCaree.org's editorial ranking of the nursing school's reputation: 10%
The affordability of the programs offered by the nursing school: 20%
The NCLEX passing rate as it reflects on the overall program quality: 20%
Listing the Best Nurse Practitioner Programs in Montana for 2023?
#1 in Montana
Montana State University, Bozeman, MT - 59717

(406) 994-0211
Programs: CNL, Family Nurse Practitioner, Psychiatric-Mental Health Nurse Practitioner, Registered Nursing
Award Levels: Accelerated BSN, Bachelor, BSN to DNP, LPN to BSN, MSN, MSN to DNP

Nurse Admin: Sarah E. Shannon, PhD, RN, FAAN
Title: Dean And Professor
University Information
Total Faculty: 1023
In-State Undergraduate Tuition: $7,528
Book and Supplies: $1,450
Percent Received Aid: 92%
Average Grant or Scholarship: $6,737
Percent Admitted: 81%
Percent Admitted who Enrolled: 21%
Graduation Rate: 60%
Highlights for NP Students
Top Tier Institution: MSU is Montana's premier research university, providing a rich foundation for nursing students.
Specialized Support: The Caring for Our Own Program (CO-OP) offers exclusive support for Native American/Alaska Native students to thrive in their nursing journey.
Rigorous Curriculum: Nearly 100% of Master of Nursing and Doctor of Nursing Practice graduates pass their national certification exams.
World-class Faculty: Renowned faculty at the College of Nursing collaborate with community partners on significant health research, enriching students' experiences.
Global Perspective: MSU College of Nursing emphasizes a global approach to health, offering students international opportunities in service learning, clinical rotations, and research.
Stellar Accreditation: MSU's nursing programs are accredited by the Commission on Collegiate Nursing Education, ensuring the highest quality of education.
Rural Health Focus: Emphasis on rural health research allows students to address pressing health issues in Montana and beyond.
About Montana State University's College of Nursing
Montana State University (MSU), the largest in Montana, is a premier and top-tier research institution. The Mark and Robyn Jones College of Nursing at MSU distinguishes itself as a national leader in rural nursing research, effectively catering to the ever-changing health needs of Montana's people and the broader nation. Established to uplift the quality of health care in Native American and Alaska Native communities, the Caring for Our Own Program (CO-OP) has been pivotal since 1999. This program focuses on enhancing the enrollment of Native American and Alaska Native students in the College of Nursing. The university's outreach programs foster strong connections with Tribal governments, colleges, and community groups, promoting holistic learning and scholarship.
The Commission on Collegiate Nursing Education's accreditation of MSU's nursing schools speaks volumes. Moreover, graduates from the Master of Nursing and Doctor of Nursing Practice programs have a near-perfect pass rate in their respective national exams. In addition, the College of Nursing values community participation.  Faculty members collaborate extensively with local partners. This emphasis on community partnership not only enriches the curriculum but also facilitates transformative changes in national health policy. With a global perspective on health, the College of Nursing offers international opportunities, encouraging students to dream beyond boundaries.
About Montana State University's NP Programs
Doctor of Nursing Practice:
Concentrations:
Since 2013, Montana State University's DNP program has advanced nursing practices for Montanans and beyond.  Under the guidance of certified and experienced nurse faculty and preceptors, students delve deep into their respective clinical specializations. Alongside this, they work on academic projects under the supervision of nationally renowned doctoral faculty to address urgent health issues. This ranges from mental health outreach for rural elders to the inception of school-based clinics. All courses are delivered remotely, complemented by video conferences, although occasional visits to Bozeman might be necessary. 
The Family Nurse Practitioner specialization empowers nurses with comprehensive expertise across all age groups. In many states, such professionals can practice autonomously with full prescription privileges. Graduates stand poised to pioneer healthcare innovations, enhancing practice settings and improving health outcomes. Meanwhile, the Psychiatric Mental Health Nurse Practitioner Option prepares nurses to deliver holistic mental care across diverse age brackets.
Post—Graduate Certificate Program
Concentration:
The Post-Graduate Certificate Program is  tailored for graduate-prepared nurses (either MN or DNP) already certified in a nursing specialty. Its design aids them in adding an additional credential, to become certified Psychiatric Mental Health Nurse Practitioners. The curriculum, predominantly remote, employs video conferencing to supplement content, but travel to Bozeman could be occasionally mandated. Eligibility chiefly encompasses nurses already nationally certified in another nursing area. Technical proficiency is a prerequisite.
See our Ranking Methodology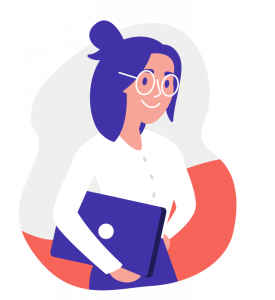 Find Nursing Schools
Join a Top-Ranked Nursing School for a Life-Changing Career!
Best Ranked Nurse Practitioner Programs in Your State
Embark on an enriching pathway in healthcare with our handpicked list of top Nurse Practitioner (NP) programs in each state. Whether initiating your voyage or elevating your proficiency, the right program is paramount. Our guide illuminates esteemed programs in close proximity, establishing a robust foundation for your progressive nursing career ambitions.
About the Author
Latest Posts

After graduating with a degree in English Literature from UCLA, Jeff published four editions of the World Wide Web Yellow Pages by Barnes and Noble, and several editions of the Best of the Web. He's worked as an executive at both startup and mature companies including CareerPath.com and Microsoft. With nearly three decades of publishing and business development expertise, he now puts that experience to use operating RNCareers.org to help future nursing students get reliable information on registered nursing careers.