What is an Accelerated Nursing Program?
With the nursing projected as one of the fastest growing professions in the Tennessee, it is no wonder that people from differing academic backgrounds are considering nursing as a career change. An accelerated nursing program is one such option. Not only does a nursing career offer job stability and a sustainable salary, but it is also a highly rewarding and challenging career. Fortunately, for the career-changer who has already completed a Bachelor's degree in a non-nursing field many universities in Tennessee offer accelerated nursing programs that can be completed in as little as 9 to 15 months, depending on how many courses student takes before entering into the ABSN program.
ABSN programs in Tennessee provide practical, academic and clinical knowledge through classroom and hands experience so that graduates can be effective members of patient care teams while being able to communicate clearly across the many settings necessary while working in healthcare.
Accelerated programs condense a large amount of education into a short time frame—usually in fewer than 15 months for bachelor programs and less than three years for master's level programs. For someone who is interested in this type of program, it is important to consider whether or not you can handle the time constraints and academic demands of accelerated courses.
Accelerated programs may be a good fit for students with excellent time management skills who enjoy a fast-paced learning environment. In addition, accelerated programs are an ideal choice for individuals wanting to go back to school or enter the nursing profession but in less time than it takes with a regular program.
Online Nursing Programs That Might Interest You
Learn about start dates, transferring credits, availability of financial aid, and more by contacting the universities below.
Why Should I Complete an Accelerated Nursing Program In Tennessee?
Accelerated nursing programs are specifically geared toward students who have already earned a bachelor's degree in something else. If you have already proven you ability to manage time, study effectively and retain knowledge, and are hoping to become a nurse, this may be the program for you. If you have your bachelors you likely already taken most foundational courses in a bachelor's degree program.
This means that if you complete a 4 year BSN program, you will repeat a lot of classes. While there may be some science pre-requisites to complete, almost all courses in an accelerated nursing program are focused specifically on the skills needed to be an RN. When you finish the program you will have your BSN and be a highly sought after nurse. You will have the training and skills to complete the NCLEX-RN exam and work in almost any clinical setting.
In a standard BSN, students spend at least the first year, and sometimes the first two years, taking only foundational bachelor's degree courses; nursing courses do not typically begin until the sophomore or junior year, and even then, they are often mixed in with other college courses. The student in an accelerated nursing program takes only the nursing courses, significantly shortening the time it takes to complete the degree. Most programs take between 11 and 18 months. A key component of any BSN degree is the clinical. Students in accelerated programs receive the same number of clinical hours as do their standard BSN counterparts.
Additionally, if you are an LPN and are hoping to earn your BSN you do not need to take 4 years of classes. There are accelerated programs for you too! These are called LPN to BSN programs, but unlike the accelerated programs we're discussing here you DO NOT need to have your Bachelor's degree to enter them, but you do need to be licensed as an LPN. These programs are shorter than 4 years but slightly longer than RN to BSN programs. During 4-5 semester program you will complete the foundational courses to earn your BSN as well as additional nursing courses. 
Find the best ranked nursing schools in Tennessee.
Guide to ABSN and MSN Accelerated Nursing Programs
Entrance Requirements for a Tennessee Accelerated Nursing Program
Bachelor's degree: You need to have your bachelor's degree to be eligible for accelerated nursing programs, but it can be in any subject!
GPA: You do not need to take a test for eligibility but most schools will require that you have a minimum GPA of 3.0. These can vary by school so check before applying!
Complete pre-requisites: While your bachelor's degree can be in anything, you may need to complete certain courses before you can apply to an accelerated nursing program. Usually these will be science courses such as biology, anatomy and physiology, chemistry, and more.
Letters of recommendation: Like any application you need letters of recommendation. Make sure to reach out ahead of time to the people you want to write your letters so that you are not scrambling at the last minute.
Submit applications: You should look over the applications in advance so you know how much time you will need to complete them. In addition to demographics and basic questions, you may have essays to write. You will also need to collect past transcripts, submit and updated resume, and possibly additional paperwork.
Interview: Most schools will not require an interview but it always helps to check!
List of 7 Accelerated BSN (ABSN) Programs in Tennessee
Belmont University
1900 Belmont Blvd, Nashville, TN - 37212-3757
615-460-6000
Nurse Admin: Martha Buckner, PhD, RN
Title: Associate Dean & Executive Director
Cumberland University
1 Cumberland Square, Lebanon, TN - 37087
615-444-2562
Nurse Admin: Mary B. Griffith, PhD, RN, CNE, FNP
Title: Dean
East Tennessee State University
1276 Gilbreath Drive, Johnson City, TN - 37614
423-439-1000
Nurse Admin: Trisha Leann Horsley, PhD, RN, CHSE, CNE
Title: Dean
University of Memphis
Southern Avenue, Memphis, TN - 38152
901-678-2000
Nurse Admin: Larry Slater, PhD, RN-BC, CNE, FAAN
Title: Interim Dean
Tennessee Technological University
1 William L. Jones Drive, Cookeville, TN - 38505-0001
931-372-3101
Nurse Admin: Kimberly J. Hanna, PhD, RN, CNL
Title: Dean And Professor
The University of Tennessee-Knoxville
527 Andy Holt Tower, , TN - 37996
865-974-1000
Union University
1050 Union University Dr, Jackson, TN - 38305-3697
731-668-1818
Nurse Admin: Kelly Harden, DNSc, FNP-BC
Title: Dean And Professor
How Long Does it Take to Complete an Accelerated Nursing Program in Tennessee?
This all depends on the school of course so take some time to shop around. In general you will be able to earn your BSN through an accelerated nursing program in 18 months or less. Some of these programs will be non-stop year round, while others may factor in a break. You will complete not only course work but also required hands on clinical experiences during this time so that you can master your new nursing skills.
What Will I Study in My Tennessee Accelerated Nursing Program?
Curricula will vary a little but they are all designed to prepare you to sit for the NCLEX-RN exam. Most schools will have course lists available online of what you will take during your program. In general you can expect to take courses similar to the following curriculum:
Transitions into the Nursing Profession
Foundations of Health Assessment
Pathophysiology
Pharmacology 1 and 2
Introduction to Perioperative Nursing
Nursing Practice and Clinical Reasoning 1: Adult and Aging Acute and Chronic Illness
Nursing Practice and Clinical Reasoning 2: Advanced Adult Medical-Surgical
Nursing Practice and Clinical Reasoning 3: Psychiatric Mental Health
Nursing Practice and Clinical Reasoning 4: Maternity/Women Health
Nursing Practice and Clinical Reasoning 5: Children and Families
Nursing Practice and Clinical Reasoning 6: Epidemiology and Community Health
Patient Safety and Health Care Quality
Health Information and Technology
Evidence-Based Practice for Health Care Researchers
Global Health for Healthcare Professionals
Health Policy, Quality, Political
What Are the Clinical Requirements for an ABSN in Tennessee
The number of supervised clinical hours you will be required to complete will depend on the state you live in. In general however, most states require about 500 clinical hours for you to earn your BSN and sit for the NCLEX RN exam. Clinical hours are experiences where you are paired with an experienced nurse (called your preceptor) and get to practice your clinical skills on real patients. Having someone to supervise you as you master these skills helps you be prepared to be a safe new nurse when you become licensed.
4 Steps To Register for the NCLEX
Be sure to talk to your school about the requirements for signing up for the NCLEX. They can help you with timing and steps. The process can take some time, so don't wait until the last minute. Here are some important steps you need to take to register for the big day:
Check out your state's Board of Nursing (BON) website to sign up so that you are eligible to take the NCLEX. The NCBSN website has information you need on your state's BON.
Your NCLEX eligibility requirements can be found through your BON.
After this you should register for the test through Pearson VUE. Don't forget to find your program code when doing this! If you're not sure where to find it, contact your school.
The last step is to use our NCLEX tips and practice exams to study!
List of Accelerated BSN Nursing Programs in Tennessee
| University | Offered as | City/State |
| --- | --- | --- |
| Belmont University | Campus, Hybrid | Nashville, TN |
| Cumberland University | Campus, Online | Lebanon, TN |
| East Tennessee State University | Campus, Hybrid, Online | Johnson City, TN |
| University of Memphis | Campus, Hybrid, Online | Memphis, TN |
| Tennessee Technological University | Campus, Online | Cookeville, TN |
| The University of Tennessee-Knoxville | Campus, Hybrid, Online | , TN |
| Union University | Campus, Hybrid | Jackson, TN |
Can I Work During My ABSN?
Students are expected to not work during their year of nursing study and clinicals so that they can devote all their time fully towards exam preparation and gaining experience in nursing with a goal of taking the NCLEX-RN, which is required to become a registered nurse.
How Long Are Accelerated Nursing Programs in Tennessee?
The typical duration for an Accelerated BSN program is 11 to 18 months, depending on the prerequisites. Master's degrees in accelerated programs generally take around three years.
Are There Accelerated Nursing Programs for LPNs or RNs?
Yes. These are generally call LPN to RN or RN to BSN programs and are designed for nurses who already nurses but want to earn an advanced degree.
How Hard Is an Accelerated Nursing Program?
Since ABSNs are only 11-18 months long, ABSN students often struggle with staying ahead of their coursework as well as keeping up with clinical rotations . The need to balance academics while working towards practical experience can place great strain on ABSN students who want to excel academically but also maintain a high standard during clinical rotations. Therefore it is often advised for ABSN students not to work while attending school.
[one_half]
Take the next step toward your healthcare future with online learning.
Discover schools with the programs and courses you're interested in, and start learning today.
[/one_half] [one_half_last]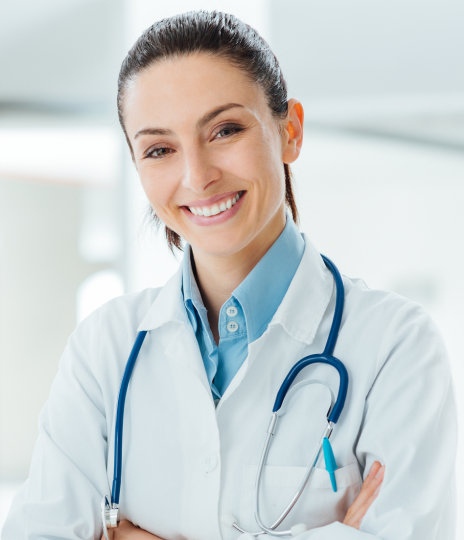 [/one_half_last]