What is an Accelerated Nursing Program?
An accelerated nursing program is a way for people with bachelor's degrees in non-nursing field to earn their BSN quickly. With the nursing profession projected as one of the fastest growing professions in the Georgia, it is no wonder that people from all backgrounds are considering nursing as a career change, and an accelerated nursing program is one such option. Not only does it offer job stability and a sustainable salary, but it is also highly rewarding and challenging. However, for the career-changer who has already completed a Bachelor's degree in a non-nursing field, or even for the LVN who has completed some level of training, the idea of obtaining a second Bachelor's degree, can be daunting and deter people from entering the field. Fortunately, many universities in Georgia offer accelerated nursing programs and LPN to BSN degree programs for just such populations.
Nursing Programs That Might Interest You
Learn about start dates, transferring credits, availability of financial aid, and more by contacting the universities below.
Why Should I Complete an Accelerated Nursing Program In Georgia?
Accelerated nursing programs are specifically geared toward students who have already earned a bachelor's degree in something else. If you have already proven you ability to manage time, study effectively and retain knowledge, and are hoping to become a nurse, this may be the program for you. If you have your bachelors you likely already taken most foundational courses in a bachelor's degree program.
This means that if you complete a 4 year BSN program, you will repeat a lot of classes. While there may be some science pre-requisites to complete, almost all courses in an accelerated nursing program are focused specifically on the skills needed to be an RN. When you finish the program you will have your BSN and be a highly sought after nurse. You will have the training and skills to complete the NCLEX-RN exam and work in almost any clinical setting.
In a standard BSN, students spend at least the first year, and sometimes the first two years, taking only foundational bachelor's degree courses; nursing courses do not typically begin until the sophomore or junior year, and even then, they are often mixed in with other college courses. The student in an accelerated nursing program takes only the nursing courses, significantly shortening the time it takes to complete the degree. Most programs take between 11 and 18 months. A key component of any BSN degree is the clinical. Students in accelerated programs receive the same number of clinical hours as do their standard BSN counterparts.
Additionally, if you are an LPN and are hoping to earn your BSN you do not need to take 4 years of classes. There are accelerated programs for you too! These are called LPN to BSN programs, but unlike the accelerated programs we're discussing here you DO NOT need to have your Bachelor's degree to enter them, but you do need to be licensed as an LPN. These programs are shorter than 4 years but slightly longer than RN to BSN programs. During 4-5 semester program you will complete the foundational courses to earn your BSN as well as additional nursing courses.
Guide to ABSN and MSN Accelerated Nursing Programs
Entrance Requirements for a Georgia Accelerated Nursing Program
Bachelor's degree: You need to have your bachelor's degree to be eligible for accelerated nursing programs, but it can be in any subject!
GPA: You do not need to take a test for eligibility but most schools will require that you have a minimum GPA of 3.0. These can vary by school so check before applying!
Complete pre-requisites: While your bachelor's degree can be in anything, you may need to complete certain courses before you can apply to an accelerated nursing program. Usually these will be science courses such as biology, anatomy and physiology, chemistry, and more.
Letters of recommendation: Like any application you need letters of recommendation. Make sure to reach out ahead of time to the people you want to write your letters so that you are not scrambling at the last minute.
Submit applications: You should look over the applications in advance so you know how much time you will need to complete them. In addition to demographics and basic questions, you may have essays to write. You will also need to collect past transcripts, submit and updated resume, and possibly additional paperwork.
Interview: Most schools will not require an interview but it always helps to check!
List of 7 Accelerated BSN (ABSN) Programs in Georgia
Mercer University
1501 Mercer University Drive, Macon, GA - 31207
Mercer University's second degree ABSN program is designed to provide the prospective nurse with a comprehensive accelerated nursing education that can be completed in as few as 12 months. The full-time curriculum provides students who have a non-nursing bachelor's degree an opportunity to pursue their dream of becoming nurses, without
View More →
Valdosta State University
1500 N Patterson St, Valdosta, GA - 31698
The Accelerated Bachelor of Science in Nursing program provides an alternative route for students who have already completed a bachelor's degree and are interested in becoming nurses. Students must meet all the requirements, but need not take prerequisite courses as long as they can demonstrate that their previous degrees cover
View More →
Kennesaw State University
1000 Chastain Rd, , GA - 30144-5591
The Accelerated BSN at KSU is the perfect option for students who are looking to get their degree in nursing without having to wait four years. Students must consult with a counselor before registering, and there will be several key factors that go into determining eligibility including GPA and TEAS
View More →
Georgia Southwestern State University
800 Georgia Southwestern State University Dr., Americus, GA - 31709-4693
The Second Degree BSN Program is the quickest route for students with undergraduate degrees to transition into nursing. The program builds on previous learning experiences and requires that core general education requirements be met by those who enter it. For this reason, U.S., Georgia History, and Constitution Requirements must also
View More →
Emory University
201 Dowman Drive, Atlanta, GA - 30322
Emory University's prestigious DABSN program will allow students to earn their Bachelor's degree in Nursing at a leading nationally ranked university, and enter the most trustworthy profession. In just three semesters of study, intelligent and industrious individuals can be eligible for this fast-paced one year nursing education. Emory's DABSN program
View More →
Albany State University
504 College Drive, Albany, GA - 31705
The accelerated BSN track is a five-semester program that begins in the Fall (including summers), and focuses on various fields within nursing, such as Women's Health, Pediatrics, Geriatrics. The nursing program culminates in a Bachelor of Science degree, which prepares students to take the licensure exam and enter the profession.
View More →
Brenau University
500 Washington Street SE, Gainesville, GA - 30501-3668
Offered through the Mary Inez Grindle School of Nursing, the ABSN is a full-time, on-campus degree for students who already hold a bachelor's degree in another discipline. Learn how you can make a difference in as few as 16 months at Brenau University. The Accelerated Bachelor of Science in Nursing
View More →
List of 2 Accelerated MSN (AMSN) Programs in Georgia
Augusta University
1120 15th St, Augusta, GA - 30912
Augusta University College of Nursing is the top school for graduate and online programs in Georgia. Their Direct Entry MSN program prepares students to work anywhere in any kind of clinical setting, ready to be employed by more than just a hospital or clinic-students are trained on how hospitals function
View More →
Emory University
201 Dowman Drive, Atlanta, GA - 30322
The Nell Hodgson Woodruff School of Nursing Master of Nursing (Pre-licensure program) program is a full-time, campus-based program that allows students to earn a Masters degree in Nursing in 15 months. This program is for students wanting to work as an RN, and is the first step in your nursing
View More →
How Long Does it Take to Complete an Accelerated Nursing Program in Georgia?
This all depends on the school of course so take some time to shop around. In general you will be able to earn your BSN through an accelerated nursing program in 18 months or less. Some of these programs will be non-stop year round, while others may factor in a break. You will complete not only course work but also required hands on clinical experiences during this time so that you can master your new nursing skills.
What Will I Study in My Georgia Accelerated Nursing Program?
Curricula will vary a little but they are all designed to prepare you to sit for the NCLEX-RN exam. Most schools will have course lists available online of what you will take during your program. In general you can expect to take courses similar to the following curriculum offered by the 16 month, full-time Brenau University ABSN program:
Semester 1 (13 credits)
NG 304/L Comprehensive Health Assessment with Lab (3 credits)
NG 315 Professional Nursing at Brenau (2 credits)
NG 345/L Foundations of Professional Nursing Practice with Lab (5 credits)
NG 360 Pharmacology (3 credits)
Semester 2 (18 credits)
NG 306/C Adult Health Nursing with Clinical (7 credits)
NG 308/C Behavioral Health Nursing with Clinical (5 credits)
NG 312 Nursing Care of the Older Adult (3 credits)
NG 325 Professional Nursing for Diverse Populations (3 credits)
Semester 3 (16 credits)
NG 309 Evidence-Based Practice (3 credits)
NG 404/C Women's Health Nursing with Clinical (5 credits)
NG 405 Leadership & Policy Professional Practice Nursing (3 credits)
NG 406/C Child & Adolescent Health Nursing with Clinical (5 credits)
Semester 4 (13 credits)
NG 407/C Community Based Nursing Practice with Clinical (4 credits)
NG 432/L High Acuity Nursing with Lab (4 credits)
NG 445/C Transition to Professional Nursing: Capstone with Clinical (5 credits)
Prerequisites
MS 101/111/or 210 – College Algebra or Pre-Calculus/Trigonometry or Calculus and Analytical Geometry
PY 101 Introduction to Psychology
CY 103/103L Principles of Chemistry
HS 200 Medical Terminology
PY 202 Human Growth and Development
MS 205 Introduction to Statistics
BY 206/206L Microbiology
BY 209/BY 209L Anatomy and Physiology I
BY 210/BY 210L Anatomy and Physiology II
PY 309 Abnormal Psychology
HS 415 Pathophysiology for the Health Professions
What Are the Clinical Requirements for an ABSN in Georgia
The number of supervised clinical hours you will be required to complete in Georgia, according to the Georgia State Board of Nursing is 480 clinical hours in order to your BSN and sit for the NCLEX RN exam. Clinical hours are experiences where you are paired with an experienced nurse (called your preceptor) and get to practice your clinical skills on real patients. Having someone to supervise you as you master these skills helps you be prepared to be a safe new nurse when you become licensed.
4 Steps To Register for the NCLEX
Be sure to talk to your school about the requirements for signing up for the NCLEX. They can help you with timing and steps. The process can take some time, so don't wait until the last minute. Here are some important steps you need to take to register for the big day:
Check out your state's Board of Nursing (BON) website to sign up so that you are eligible to take the NCLEX. The NCBSN website has information you need on your state's BON.
Your NCLEX eligibility requirements can be found through your BON.
After this you should register for the test through Pearson VUE. Don't forget to find your program code when doing this! If you're not sure where to find it, contact your school.
The last step is to use our NCLEX tips and practice exams to study!
List of Accelerated BSN Nursing Programs in Georgia
| University | Offered as | City/State |
| --- | --- | --- |
| Mercer University | Campus, Online | Macon, GA |
| Valdosta State University | Campus, Hybrid | Valdosta, GA |
| Kennesaw State University | Campus, Hybrid | , GA |
| Georgia Southwestern State University | Campus, Online | Americus, GA |
| Emory University | Campus, Hybrid | Atlanta, GA |
| Albany State University | Campus, Online | Albany, GA |
| Brenau University | Campus, Hybrid, Online | Gainesville, GA |
List of Accelerated MSN Nursing Programs in Georgia
Take the next step toward your healthcare future with online learning.

Discover schools with the programs and courses you're interested in, and start learning today.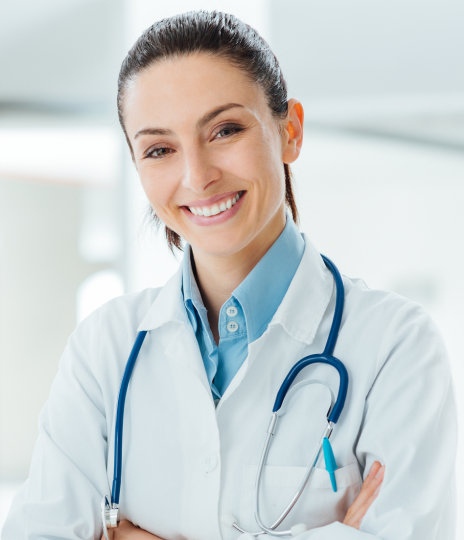 Sources: 50 State Boards of Nursing, University Websites, U.S. Department of Education, Bureau of Labor Statistics. Ranking Methodology.