What is an Accelerated Nursing Program?
An accelerated nursing program is a way for people with bachelor's degrees in non-nursing field to earn their BSN quickly. With the nursing profession projected as one of the fastest growing professions in the Wisconsin, it is no wonder that people from all backgrounds are considering nursing as a career change, and an accelerated nursing program is one such option. Not only does it offer job stability and a sustainable salary, but it is also highly rewarding and challenging. However, for the career-changer who has already completed a Bachelor's degree in a non-nursing field, or even for the LVN who has completed some level of training, the idea of obtaining a second Bachelor's degree, can be daunting and deter people from entering the field. Fortunately, many universities in Winconsin offer accelerated nursing programs and LPN to BSN degree programs for just such populations.
Online Nursing Programs That Might Interest You
Learn about start dates, transferring credits, availability of financial aid, and more by contacting the universities below.
Why Should I Complete an Accelerated Nursing Program In Wisconsin?
Accelerated nursing programs are specifically geared toward students who have already earned a bachelor's degree in something else. If you have already proven you ability to manage time, study effectively and retain knowledge, and are hoping to become a nurse, this may be the program for you. If you have your bachelors you likely already taken most foundational courses in a bachelor's degree program.
This means that if you complete a 4 year BSN program, you will repeat a lot of classes. While there may be some science pre-requisites to complete, almost all courses in an accelerated nursing program are focused specifically on the skills needed to be an RN. When you finish the program you will have your BSN and be a highly sought after nurse. You will have the training and skills to complete the NCLEX-RN exam and work in almost any clinical setting.
In a standard BSN, students spend at least the first year, and sometimes the first two years, taking only foundational bachelor's degree courses; nursing courses do not typically begin until the sophomore or junior year, and even then, they are often mixed in with other college courses. The student in an accelerated nursing program takes only the nursing courses, significantly shortening the time it takes to complete the degree. Most programs take between 11 and 18 months. A key component of any BSN degree is the clinical. Students in accelerated programs receive the same number of clinical hours as do their standard BSN counterparts.
Additionally, if you are an LPN and are hoping to earn your BSN you do not need to take 4 years of classes. There are accelerated programs for you too! These are called LPN to BSN programs, but unlike the accelerated programs we're discussing here you DO NOT need to have your Bachelor's degree to enter them, but you do need to be licensed as an LPN. These programs are shorter than 4 years but slightly longer than RN to BSN programs. During 4-5 semester program you will complete the foundational courses to earn your BSN as well as additional nursing courses.
Entrance Requirements for a Wisconsin Accelerated Nursing Program
Bachelor's degree: You need to have your bachelor's degree to be eligible for accelerated nursing programs, but it can be in any subject!
GPA: You do not need to take a test for eligibility but most schools will require that you have a minimum GPA of 3.0. These can vary by school so check before applying!
Complete pre-requisites: While your bachelor's degree can be in anything, you may need to complete certain courses before you can apply to an accelerated nursing program. Usually these will be science courses such as biology, anatomy and physiology, chemistry, and more.
Letters of recommendation: Like any application you need letters of recommendation. Make sure to reach out ahead of time to the people you want to write your letters so that you are not scrambling at the last minute.
Submit applications: You should look over the applications in advance so you know how much time you will need to complete them. In addition to demographics and basic questions, you may have essays to write. You will also need to collect past transcripts, submit and updated resume, and possibly additional paperwork.
Interview: Most schools will not require an interview but it always helps to check!
List of 5 Accelerated BSN (ABSN) Programs in Wisconsin
University of Wisconsin-Oshkosh
800 Algoma Blvd, Oshkosh, WI - 54901
Those with a non-nursing bachelor's degree from accredited college or university with a minimum GPA of 2.5 qualify for this Bachelor of Science in nursing. UW Oshkosh's undergraduate nursing program is fully accredited by the Commission on Collegiate Nursing Education (CCNE). The Accelerated BSN Option starts three times each year
View More →
University of Wisconsin-Madison
500 Lincoln Dr, Madison, WI - 53706-1380
The UW-Madison School of Nursing opened in 2014 in Signe Skott Cooper Hall. It now boasts of its status as a preeminent nursing research institution. As the only Academic Health Center in Wisconsin, it is a fundamental part of the state's healthcare system. In fact, it collaborates with the School
View More →
Milwaukee School of Engineering
1025 N Broadway, Milwaukee, WI - 53202-3109
Students wanting to change careers and are seeking a second degree (BSN-ASD) in an accelerated program come to MSOE University. They hold a BA or BS from any accredited institution having completed general coursework in math and life sciences (including organic biochemistry). The program in the Ruehlow Nursing Complex is
View More →
Edgewood College
1000 Edgewood College Drive, Madison, WI - 53711-1997
Edgewood College has a mission to produce well-rounded experienced nurses within one year of their initial degree in any other field. The post-baccalaureate accelerated program if for students seeking a change of career through a fast-track curriculum. Applicants who apply by January 15th receive priority consideration. Edgewood utilizes a holistic approach
View More →
Bellin College
3201 Eaton Road, Green Bay, WI - 54311
Bellin College was founded in 1909 and has grown to become one of Wisconsin's premier private, not-for-profit nursing and medical imaging colleges. the College's BSN is a fast-track program designed for applicant with at least a 3.0 GPA at least 12 credits that meet the stated requirements of 56 credits
View More →
List of 2 Accelerated MSN (AMSN) Programs in Wisconsin
University of Wisconsin-Milwaukee
2200 E Kenwood Blvd, Milwaukee, WI - 53211
The University of Milwaukee offers a direct entry Master of Nursing (MN) program designed for students who have earned a bachelor's degree in nursing with a current RN license seeking a degree to prepare for their role as advanced generalist nurses. This is the traditional program, but there is also
View More →
Marquette University
1250 W Wisconsin Avenue, Milwaukee, WI - 53233
Marquette University knows that nursing is a rewarding career filled with opportunities in diverse fields such as adult acute care, pediatric primary care, or clinical leadership. The trusted and ethical occupation will be in high demand for decades to come. Nurses can elect serve as health coaches, care coordinators, disease
View More →
How Long Does it Take to Complete an Accelerated Nursing Program in Wisconsin?
This all depends on the school of course so take some time to shop around. In general you will be able to earn your BSN through an accelerated nursing program in 18 months or less. Some of these programs will be non-stop year round, while others may factor in a break. You will complete not only course work but also required hands on clinical experiences during this time so that you can master your new nursing skills.
What Will I Study in My Wisconsin Accelerated Nursing Program?
Curricula will vary a little but they are all designed to prepare you to sit for the NCLEX-RN exam. Most schools will have course lists available online of what you will take during your program. In general you can expect to take courses similar to the following curriculum as supplied by the University of Wisconsin-Oshkosh:
| Course Title | Credits |
| --- | --- |
| Nursing 105 Intro to Professional Nursing | 1 |
| Nursing 203 Caring and Human Behavior: The Foundation of Nursing Practice | 3 |
| Nursing 328 Evidence-Based Practice | 2 |
| Nursing 206 Health Assessment Theory | 2 |
| Nursing 348 Pathophysiology I | 2 |
| Nursing 310 Adult Health I with Pharmacologic Implications | 3 |
| Nursing 358 Pathophysiology II | 2 |
| Nursing 207 Health Assessment Lab – on campus | 1* |
| Nursing 307 Skills Lab – on campus | 1** |
| Nursing 313 Adult Health I Clinical – on campus | 1*** |
| Nursing 404 Legal and Ethical Care | 2 |
| Nursing 346 Pharmacology II | 2 |
| Nursing 314 Adult Health II Theory | 3 |
| Nursing 315 Adult Health II Clinical | 2*** |
| Nursing 412 Nursing: Childbearing Families | 2 |
| Nursing 426 Mental Health Theory | 2 |
| Nursing 427/411 Specialty Clinical – Mental Health or Obstetrics | 2*** |
| Nursing 424 Nursing: Children and Adolescents | 2 |
| Nursing 214 Nursing: The Aging Client System | 2 |
| Nursing 423/428 Specialty Clinical – Pediatrics or Aging | 2*** |
| Nursing 416 Community Health Theory | 3 |
| Nursing 418 Community Health Clinical | 3*** |
| Nursing 437 Leadership and Management | 2 |
| Nursing 419 Senior Clinical Synthesis | 3*** |
| Nursing 490 Advanced Concepts/Capstone Project – on campus | 2 |
* Health Assessment Lab 1:1 hours (14 hours per credit)
** Skills Lab 3:1 hours (42 hours per credit)
*** Clinical Course 4:1 hours (56 hours per credit)
What Are the Prerequisites Requirements for an ABSN in Wisconsin
While each school has its own grade point and prerequisite course requirements, a typical list from Carroll University where entering students must have a C- or better in the following courses:
Anatomy & Physiology I and II with labs*
Essentials of Chemistry + lab*
Organic & Biochemistry*
Microbiology with lab*
Intro to Sociology
College Composition
Basic Communication
Statistics
General Psychology
Developmental Psychology
What Are the Clinical Requirements for an ABSN in Wisconsin
The number of supervised clinical hours you will be required to complete will depend on the state you live in and the school you attend. For example, University of Wisconsin-Oshkosh has a 728 Clinical hour requirement for you to earn your BSN and include rotations for Adult Health I, Adult Health II Clinical, Obstetric or Mental Health Selective Clinical, Pediatric or Geriatric Selective Clinical, Community Health Clinical, Clinical Synthesis before you can sit for the NCLEX RN exam. Clinical hours are experiences where you are paired with an experienced nurse (called your preceptor) and get to practice your clinical skills on real patients. Having someone to supervise you as you master these skills helps you be prepared to be a safe new nurse when you become licensed. 
After Completing Your Accelerated Nursing Program. 4 Steps To Register for the NCLEX
Be sure to talk to your school about the requirements for signing up for the NCLEX. They can help you with timing and steps. The process can take some time, so don't wait until the last minute. Here are some important steps you need to take to register for the big day:
Check out your state's Board of Nursing (BON) website to sign up so that you are eligible to take the NCLEX. The NCBSN website has information you need on your state's BON.
Your NCLEX eligibility requirements can be found through your BON.
After this you should register for the test through Pearson VUE. Don't forget to find your program code when doing this! If you're not sure where to find it, contact your school.
The last step is to use our NCLEX tips and practice exams to study!
List of Accelerated BSN Nursing Programs in Wisconsin
| University | Offered as | City/State |
| --- | --- | --- |
| University of Wisconsin-Oshkosh | Campus, Hybrid, Online | Oshkosh, WI |
| University of Wisconsin-Madison | Campus, Hybrid, Online | Madison, WI |
| Milwaukee School of Engineering | Campus | Milwaukee, WI |
| Edgewood College | Campus | Madison, WI |
| Bellin College | Campus, Hybrid, Online | Green Bay, WI |
Wisconsin Accelerated Nursing Schools FAQ
Can I Work During My ABSN?
Students are expected to not work during their year of nursing study and clinicals so that they can devote all their time fully towards exam preparation and gaining experience in nursing with a goal of taking the NCLEX-RN, which is required to become a registered nurse.
How Long Are Accelerated Nursing Programs in Wisconsin?
The typical duration for an Accelerated BSN program is 11 to 18 months, depending on the prerequisites. Master's degrees in accelerated programs generally take around three years.
Are There Accelerated Nursing Programs for LPNs or RNs?
Yes. These are generally call LPN to RN or RN to BSN programs and are designed for nurses who already nurses but want to earn an advanced degree.
How Hard Is an Accelerated Nursing Program?
Since ABSNs are only 11-18 months long, ABSN students often struggle with staying ahead of their coursework as well as keeping up with clinical rotations . The need to balance academics while working towards practical experience can place great strain on ABSN students who want to excel academically but also maintain a high standard during clinical rotations. Therefore it is often advised for ABSN students not to work while attending school.
Take the next step toward your healthcare future with online learning.

Discover schools with the programs and courses you're interested in, and start learning today.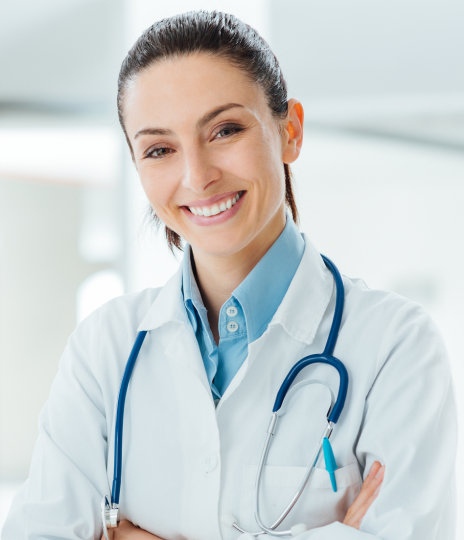 Sources: 50 State Boards of Nursing, University Websites, U.S. Department of Education, Bureau of Labor Statistics. Ranking Methodology.