Are you looking to research and compare nursing programs in Yonkers? We help you find the best nursing schools located in the city of Yonkers, the state of New York, across the nation, or offered online.
In total the state of New York offers 105 nursing schools consisting of 6 private schools which generally will be more expensive than the 55 public schools which will have lower in-state tuition costs. Within the the city of Yonkers there are 1 nursing schools with 0 private and 0 public schools in Yonkers to choose from.
New York has 68 cities that offer accredited nursing schools. If Yonkers does not offer the nursing program you are looking for, you can take advantage of New York's in-state nursing school tuition in these other cities: Albany, Alfred, Amherst, Auburn, Batavia, Bayside, Bethpage, Binghamton, Brockport, Bronx, Bronxville, Brooklyn, Brookville, Buffalo, Canandaigua, Corning, Delhi, Dobbs Ferry, Dryden, Elmira, Farmingdale, Garden City, Geneva, Hudson, Jamaica, Johnstown, Keuka Park, Loch Sheldrake, Long Island City, Melville, Middletown, Morrisville, New York, Newburgh, Niagara University, Old Westbury, Oneonta, Plattsburgh, Poughkeepsie, Queensbury, Rego Park, Rochester, Rockville Centre, Sanborn, Saranac Lake, Saratoga Springs, Schenectady, Selden, Staten Island, Stone Ridge, Stony Brook, Suffern, Syracuse, Troy, Utica, Valhalla, Vestal and Yonkers.
Wether you are looking for an entry level or advance nursing degree, Yonkers offer 1 nursing degree levels including: Associate Degree.
To meet the diverse needs of Yonkers healthcare needs, nursing programs in Yonkers offer 1 nursing degrees to specialize in, including Registered Nursing.
Options for earning your nursing in Yonkers have never been more flexible. Yonkers nursing programs have become adept at offering effective alternatives for you to earn your nursing degree, no matter your life situation or schedule. You will find 1 different paths to earn your nursing degree in New York including Campus.
Ranking Methodology
To create our rankings, we evaluated 1 ADN degree programs and BSN degree programs in Yonkers. We obtained each institution's first-time NCLEX-RN passing rates, the number of students taking the test, the program nursing accreditation and more. We then compared the results against other nursing programs in Yonkers to provide our city rankings. View our methodology.
Online BSN Programs Liked by New York Nurses
Learn about start dates, transferring credits, availability of financial aid, and more by contacting the universities below.

Compare 
Yonkers 
Nursing Schools
| Compare New York Nursing Schools | ADN | BSN |
| --- | --- | --- |
| Number of Nursing Programs | 1 | 0 |
| Average NCLEX Passing Rate | 88.19% | N/A% |
| NCLEX Passing Rate Range | 88.19% to 88.19% | N/A% to N/A% |
Take the next step toward your healthcare future with online learning.
Discover schools with the programs and courses you're interested in, and start learning today.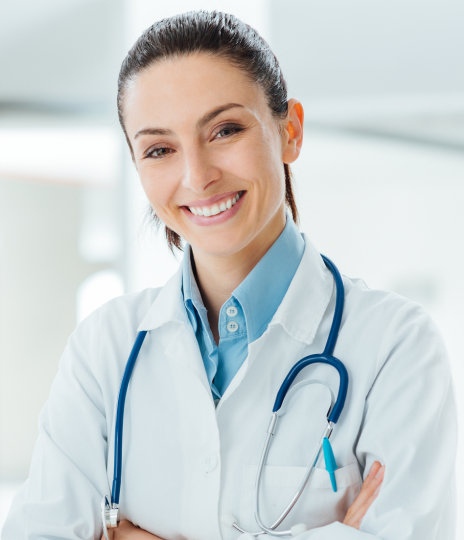 967 North Broadway-Andrus Pavillion-Saint John's Riverside, HOSP, Yonkers, NY - 10701
(914) 964-4296
Cochran School of Nursing is geared towards the adult-learner, and is located in Yonkers, NY. They offer an ACEN accredited ADN program. The school is affiliated with St. Johns Riverside Hospital, offering guaranteed clinical placement, job opportunities, as well as student externships. Cochran School of Nursing has small class sizes, day and evening class, a state-of-the-art simulation and skills lab, financial aid support, as well as community and hospital scholarships and awards for qualifying students.
CSN also has transfer agreements with the following five schools: Excelsior College, Mercy College, Chamberlain, SUNY Delhi, and Pace University. This gives nursing students the opportunity to obtain their ADN and BSN in 4 years. CSN is dedicated to providing access to nursing education for those with difficult schedules, and offers faculty guidance and advising on a consistent basis. Students may apply for enrollment twice a year, in the fall and in the spring.
Programs: Registered Nursing
Offered As: Campus
State Rank BSN: N/A
National Rank BSN: N/A
Average NCLEX Passing Rate (BSN):
Program Accreditors: ACEN
State Rank ADN: 24
National Rank ADN: 367
Average NCLEX Passing Rate (ADN): 88.19%
Sources: The State Board of Nursing from Each State, U.S. Department of Education: College Scorecard, U.S. Department of Education – OPE, National Center for Education Statistics, Bureau of Labor Statistics