What is an Accelerated Nursing Program?
An accelerated nursing program is a way for people with bachelor's degrees in non-nursing field to earn their BSN quickly. With the nursing profession projected as one of the fastest growing professions in the Arizona, it is no wonder that people from all backgrounds are considering nursing as a career change, and an accelerated nursing program is one such option. Not only does it offer job stability and a sustainable salary, but it is also highly rewarding and challenging. However, for the career-changer who has already completed a Bachelor's degree in a non-nursing field, or even for the LVN who has completed some level of training, the idea of obtaining a second Bachelor's degree, can be daunting and deter people from entering the field. Fortunately, many universities in Arizona offer accelerated nursing programs and LPN to BSN degree programs for just such populations.
What are the Best ABSN Programs in Arizona?
Jump to a Best Ranked Nursing Programs
#1 in Arizona
1900 S Knoles Dr, Babbitt Administrative Center, Room 200, Flagstaff, AZ - 86011-4092

(928) 523-9011
Programs: Family Nurse Practitioner, Registered Nursing
Award Levels: Accelerated BSN, Bachelor, MSN, MSN to DNP, Post Master's NP Certificate, RN to BSN

Nurse Admin: Dawn Rivas, DNP, RN
Title: Interim Director and Associate Clinical Professor
University Information
Total Faculty: 998
In-State Undergraduate Tuition: $11,896
Book and Supplies: $900
Percent Received Aid: 95%
Average Grant or Scholarship: $10,239
Percent Admitted: 82%
Percent Admitted who Enrolled: 17%
Graduation Rate: 57%
About NAU's School of Nursing
Northern Arizona University (NAU) School of Nursing, a well-established institution for over 60 years, offers a variety of nursing degrees in multiple learning environments that meet professional healthcare standards. These programs, including the Accelerated Bachelor of Science in Nursing (ABSN) program, seek to prepare students for success in diverse healthcare settings and equip them for graduate schooling.
NAU has multiple campus locations and provides online learning opportunities, demonstrating its commitment to accessibility and flexible learning. The university's ABSN program is rigorous and challenging, designed for students who aim to succeed in the quickly evolving field of healthcare.
The ABSN program at NAU is accredited by the Commission on Collegiate Nursing Education (CCNE), indicating a high-quality program that meets the standards of professional nursing education. Offered at Flagstaff and North Valley campuses, the ABSN program is an intensive, year-round course designed for those who have a bachelor's degree and want to transition into a nursing career.
The program emphasizes a philosophy of caring as integral to nursing, encouraging the nurturing of diverse communities in the face of constant change and emerging healthcare trends. It lays a solid foundation in natural and human sciences, humanities, and arts, challenging students to become competent professional nurses. The ABSN program comprises of 79 units, completed over 12 months, and students are immersed in a dynamic learning experience that involves effective communication, critical reasoning, leadership skills, and professionalism.
Students pursuing the ABSN program may be eligible for tuition scholarships, further demonstrating NAU's commitment to making high-quality nursing education accessible. For more details, visit the ABSN program page.
Key Student Takeaways
The ABSN program offers a swift transition into a rewarding nursing career for individuals who already have a bachelor's degree.
NAU provides a comprehensive, accredited nursing education that meets professional licensure education requirements in several states.
The availability of tuition scholarships for the ABSN program makes it a financially viable choice for prospective students.
A four-year work commitment in Arizona, post-graduation, provides students with secure employment opportunities.
The blend of traditional classroom learning, online coursework, and hands-on clinical experiences ensures a well-rounded nursing education.
NAU's ABSN program values and promotes diversity, inclusivity, and global engagement, which fosters cultural competency in students.
The school's philosophy based on an ethic of caring fosters compassionate healthcare professionals.
#2 in Arizona
College of Nursing and Health Care Professions
3300 W Camelback Rd, Phoenix, AZ - 85017

(800) 800-9776
Programs: Adult Acute Care Nurse Practitioner, Adult Gerontology Acute Care Nurse Practitioner, Family Nurse Practitioner, Registered Nursing
Award Levels: Accelerated BSN, APRN Certificate, Bachelor, MSN, MSN to DNP, Post Master's NP Certificate, RN to BSN

Nurse Admin: Lisa G. Smith, PhD, RN, CNE
Title: Dean and Professor
University Information
Total Faculty: 464
In-State Undergraduate Tuition: $800
Book and Supplies: N/A
Percent Received Aid: 100%
Average Grant or Scholarship: $7,683
Percent Admitted: 81%
Percent Admitted who Enrolled: 20%
Graduation Rate: 47%
About GCU's Nursing School
Grand Canyon University (GCU) offers flexible online and evening programs in nursing and healthcare, aiming to empower students to excel in these fields. The university's faculty provide instruction in a range of practical skills across their nursing degrees and healthcare programs. GCU's offerings include the Accelerated Bachelor of Science in Nursing (ABSN) program, which prepares students to positively impact healthcare in their communities. GCU's ABSN, like other programs, is designed to develop skills that meet the demands of today's complex healthcare landscape.
GCU's ABSN Program
GCU's 16-month ABSN program invites individuals, especially those with non-nursing college education, to transition into the nursing profession. Regardless of a student's previous field of undergraduate study, the ABSN program builds upon this background, following a logical sequence of coursework, labs and clinical rotations. The program uses a hybrid learning model, combining online curriculum with hands-on nursing skills labs and supervised clinical rotations in local healthcare facilities.
The ABSN program at GCU not only equips students with essential skills but also prepares them to sit for the National Council Licensure Examination (NCLEX-RN®). Upon passing the NCLEX, graduates can start practicing as registered nurses (RNs) in various healthcare settings, from hospitals and emergency rooms to schools and public health clinics. GCU's ABSN program ensures students are ready to contribute to the nursing profession immediately upon graduation. For more details, visit the GCU ABSN program page.
Key Student Takeaways
GCU's ABSN program offers a fast track into the nursing profession, making it ideal for students with non-nursing college education.
The program grants credit for previous non-nursing college education, allowing students to jumpstart their nursing studies.
The program offers a hybrid learning model combining online coursework with practical labs and clinical rotations, offering a well-rounded educational experience.
Graduates of the ABSN program can explore diverse employment opportunities across various healthcare settings.
GCU provides support through qualified admissions counselors, ensuring students fulfill all requirements for admission to the ABSN program.
The program prepares students to sit for the NCLEX-RN®, a crucial step to becoming a practice-ready registered nurse.
GCU emphasizes a culture of servant leadership, encouraging students to contribute positively to their communities.
See our Ranking Methodology
Why Should I Complete an Accelerated Nursing Program In Arizona?
Accelerated nursing programs are specifically geared toward students who have already earned a bachelor's degree in something else. If you have already proven you ability to manage time, study effectively and retain knowledge, and are hoping to become a nurse, this may be the program for you. If you have your bachelors you likely already taken most foundational courses in a bachelor's degree program.
This means that if you complete a 4 year BSN program, you will repeat a lot of classes. While there may be some science pre-requisites to complete, almost all courses in an accelerated nursing program are focused specifically on the skills needed to be an RN. When you finish the program you will have your BSN and be a highly sought after nurse. You will have the training and skills to complete the NCLEX-RN exam and work in almost any clinical setting.
In a standard BSN, students spend at least the first year, and sometimes the first two years, taking only foundational bachelor's degree courses; nursing courses do not typically begin until the sophomore or junior year, and even then, they are often mixed in with other college courses. The student in an accelerated nursing program takes only the nursing courses, significantly shortening the time it takes to complete the degree. Most programs take between 11 and 18 months. A key component of any BSN degree is the clinical. Students in accelerated programs receive the same number of clinical hours as do their standard BSN counterparts.
Additionally, if you are an LPN and are hoping to earn your BSN you do not need to take 4 years of classes. There are accelerated programs for you too! These are called LPN to BSN programs, but unlike the accelerated programs we're discussing here you DO NOT need to have your Bachelor's degree to enter them, but you do need to be licensed as an LPN. These programs are shorter than 4 years but slightly longer than RN to BSN programs. During 4-5 semester program you will complete the foundational courses to earn your BSN as well as additional nursing courses.
Entrance Requirements for a Arizona Accelerated Nursing Program
Bachelor's degree: You need to have your bachelor's degree to be eligible for accelerated nursing programs, but it can be in any subject!
GPA: You do not need to take a test for eligibility but most schools will require that you have a minimum GPA of 3.0. These can vary by school so check before applying!
Complete pre-requisites: While your bachelor's degree can be in anything, you may need to complete certain courses before you can apply to an accelerated nursing program. Usually these will be science courses such as biology, anatomy and physiology, chemistry, and more.
Letters of recommendation: Like any application you need letters of recommendation. Make sure to reach out ahead of time to the people you want to write your letters so that you are not scrambling at the last minute.
Submit applications: You should look over the applications in advance so you know how much time you will need to complete them. In addition to demographics and basic questions, you may have essays to write. You will also need to collect past transcripts, submit and updated resume, and possibly additional paperwork.
Interview: Most schools will not require an interview but it always helps to check!
How Long Does it Take to Complete an Accelerated Nursing Program in Arizona?
This all depends on the school of course so take some time to shop around. In general you will be able to earn your BSN through an accelerated nursing program in 18 months or less. Some of these programs will be non-stop year round, while others may factor in a break. You will complete not only course work but also required hands on clinical experiences during this time so that you can master your new nursing skills.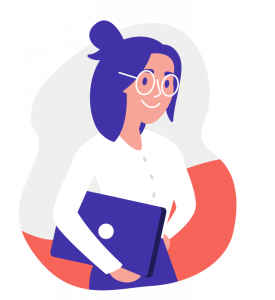 Find Nursing Schools
Join a Top-Ranked Nursing School for a Life-Changing Career!
What Will I Study in My Arizona Accelerated Nursing Program?
Curricula will vary a little but they are all designed to prepare you to sit for the NCLEX-RN exam. Most schools will have course lists available online of what you will take during your program. In general you can expect to take courses similar to the following curriculum:
Transitions into the Nursing Profession
Foundations of Health Assessment
Pathophysiology
Pharmacology 1 and 2
Introduction to Perioperative Nursing
Nursing Practice and Clinical Reasoning 1: Adult and Aging Acute and Chronic Illness
Nursing Practice and Clinical Reasoning 2: Advanced Adult Medical-Surgical
Nursing Practice and Clinical Reasoning 3: Psychiatric Mental Health
Nursing Practice and Clinical Reasoning 4: Maternity/Women Health
Nursing Practice and Clinical Reasoning 5: Children and Families
Nursing Practice and Clinical Reasoning 6: Epidemiology and Community Health
Patient Safety and Health Care Quality
Health Information and Technology
Evidence-Based Practice for Health Care Researchers
Global Health for Healthcare Professionals
Health Policy, Quality, Political
What Are the Clinical Requirements for an ABSN in Arizona
The number of supervised clinical hours you will be required to complete will depend on the state you live in. In general however, most states require about 500 clinical hours for you to earn your BSN and sit for the NCLEX RN exam. Clinical hours are experiences where you are paired with an experienced nurse (called your preceptor) and get to practice your clinical skills on real patients. Having someone to supervise you as you master these skills helps you be prepared to be a safe new nurse when you become licensed.
4 Steps To Register for the NCLEX
Be sure to talk to your school about the requirements for signing up for the NCLEX. They can help you with timing and steps. The process can take some time, so don't wait until the last minute. Here are some important steps you need to take to register for the big day:
Check out your state's Board of Nursing (BON) website to sign up so that you are eligible to take the NCLEX. The NCBSN website has information you need on your state's BON.
Your NCLEX eligibility requirements can be found through your BON.
After this you should register for the test through Pearson VUE. Don't forget to find your program code when doing this! If you're not sure where to find it, contact your school.
The last step is to use our NCLEX tips and practice exams to study!
Guide to ABSN and MSN Accelerated Nursing Programs
List of Accelerated BSN Nursing Programs in Arizona
Best Ranked Accelerated BSN (ABSN) Programs in Your State
Accelerated Bachelor of Science in Nursing (ABSN) programs are fast-track nursing degree courses designed for individuals with a non-nursing bachelor's degree. These programs compress the traditional BSN curriculum into a shorter timeframe, often 11 to 18 months, enabling students to transition into the nursing field more rapidly. They combine rigorous classroom instruction with clinical practice, preparing graduates for the nursing profession. Find a best ranked ABSN program in your state.