San Diego City College is located in sunny San Diego on the California shore. Since nursing encompasses has multiple facets including health promotion, health maintenance, health care during illness, injury, and rehabilitation, the program has certain prerequisites. Graduates work in the field, applying their knowledge from the biological, physical, behavioral and nursing sciences to care for clients in varied settings. The purpose of the San Diego City College Nursing program is to provide an educational opportunity for qualified individuals interested in a career in nursing. The program is approved by the California Board of Registered Nursing (BRN) and fully accredited by the Accreditation Commission for Education in Nursing (ACEN). The Nursing Education Program offers free workshops to review the San Diego City College Nursing Education program. The curriculum and course sequence progresses from simple to complex knowledge and skills with an emphasis on the nursing process, caring, problem solving and critical thinking.
The Nursing Program graduate is prepared as a clinician to think critically, using the nursing process, while safely performing nursing care, teaching individuals, families, communities and members of the healthcare team. They function as a client advocate, provide leadership, manage resources, delegate tasks, and supervise unlicensed personnel within the legal scope of practice of the Registered Nurse. The student who completes the Nursing Education program will meet the standards of competency delineated by the Board of Registered Nursing for the State of California.
Undergraduate programs – San Diego City College School of Nursing offers an RN program,  LVN to RN program, and a 30-unit option program. AS graduates who seek to further their education also have the benefit of San Diego City College's collaboration with San Diego State University. This arrangement allows the nursing graduate to continue on for a BSN degree while working as an RN. Students accepted into this program will be required to successfully complete clinically-based courses held in health care facilities. These facilities require immunizations, background checks, and screening. Upon completion of the program, the graduate will make clinical judgments and management decisions to ensure accurate and safe client care. They are committed to practice within the ethical, legal, and regulatory frameworks of professional nursing practice. They will use standards of nursing practice to perform and evaluate client care in entry-level practice and  go on to participate in life-long learning.
The nursing school at San Diego City College is a public institution located in San Diego, California. Its nursing programs are accredited by ACEN.
Degree types you can earn at San Diego City College include Registered Nursing, and the school provides it offerings to students via campus formats. The level of nursing programs offered to nursing students include Associate and LPN to RN level degrees.
For nursing students in California, the state average NCLEX passing rate for ADN programs is 88.72% and for BSN programs is 87.43%. The average national NCLEX passing rate for ADN programs is 85.48% and for BSN programs is 87.22%.
Out of 134 nursing schools in California, the nursing program at San Diego City College ranks #7 in the state, and out of more than 1,700 nursing programs nationally, it ranks #16. It's 3-year average NCLEX passing rate is 98.00%, giving the San Diego City College an overall grade of A.
Nursing Program Stats at a Glance for San Diego City College
Grade: A
NCLEX Passing Rate Average: 98.00%
California State Rank: 7
National Rank: 16
Nursing Programs Recommended by Our Education Experts
Learn about start dates, transferring credits, availability of financial aid, and more by contacting the universities below.
Cities in California Offering Accredited Nursing Programs
If you are not finding the right nursing program in San Diego or want to compare nursing schools from other cities in California? Compare average NCLEX scores, in-state and out-of-state tuition costs as well as schools with strong alumni networks. The following is a list of cities in with accredited nursing programs in California: Anaheim, Angwin, Aptos, Arcata, Bakersfield, Calexico, Chula Vista, Compton, Costa Mesa, Cupertino, Cypress, Eureka, Fairfield, Fremont, Fremont, Fresno, Gilroy, Glendale, Glendora, Hayward, Huntington Beach, Imperial, Irvine, Joshua Tree, Kentfield, La Mirada, Lancaster, Lemoore, Long Beach, Los Angeles, Marysville, Merced, Mission Viejo, Modesto, Monterey Park, Moorpark, Napa, Norwalk, Oakland, Ontario, Orange, Oroville, Palm Desert, Pittsburg, Porterville, Rancho Cucamonga, Redding, Reedley, Riverside, Sacramento, Salinas, San Bernardino, San Diego, San Francisco, San Jacinto, San Jose, San Marcos, San Mateo, San Pablo, San Rafael, Santa Ana, Santa Barbara, Santa Clara, Santa Clarita, Santa Maria, Santa Monica, Santa Rosa, Stockton, Torrance, Ukiah, Valley Glen, Ventura, Visalia, Walnut, Weed and Woodland Hills
.
Best Online Nursing Programs for California Students
In-state nursing schools are preferable to out-of-state programs as your tuition and logistics for attending school will be considerably less than if you attended school out-of-state. Online nursing schools are also an option.
Compare California Nursing School Rankings
San Diego City College
1313 Park Boulevard, San Diego, CA - 92101-4787
(619) 388-3400
School Information

Location: San Diego, CA
Type: Public
Programs Offered As: Campus

NCLEX Ranking - ADN

Avg. NCLEX ADN Passing Rate: 98.92%
State Rank ADN: 7
US Rank ADN Programs: 16
Nursing Program Information

Programs Offered: Registered Nursing
Award Levels: Associate and LPN to RN
Program Accreditors: ACEN
Take the next step toward your healthcare future with online learning.
Discover schools with the programs and courses you're interested in, and start learning today.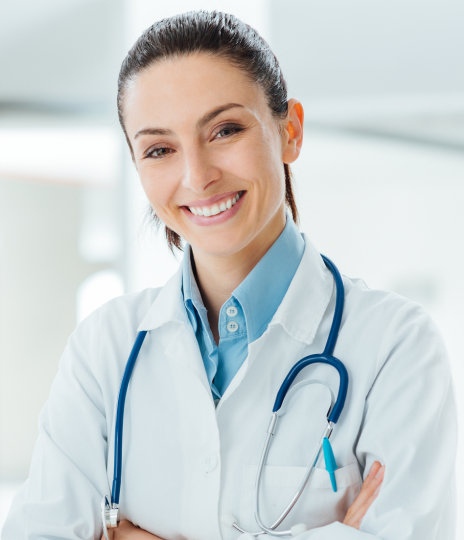 Sources: The State Board of Nursing from Each State, U.S. Department of Education: College Scorecard, U.S. Department of Education – OPE, National Center for Education Statistics, Bureau of Labor Statistics