Are you looking to research and compare nursing programs in Redding? We help you find the best nursing schools located in the city of Redding, the state of California, across the nation, or offered online.
In total the state of California offers 133 nursing schools consisting of 17 private schools which generally will be more expensive than the 98 public schools which will have lower in-state tuition costs. Within the the city of Redding there are 2 nursing schools with 0 private and 1 public schools in Redding to choose from.
California has 104 cities that offer accredited nursing schools. If Redding does not offer the nursing program you are looking for, you can take advantage of California's in-state nursing school tuition in these other cities: Anaheim, Angwin, Aptos, Arcata, Azusa, Bakersfield, Calexico, Camarillo, Carson, Chico, Chula Vista, Compton, Costa Mesa, Cupertino, Cypress, El Cajon, Eureka, Fremont, Fresno, Fullerton, Gilroy, Glendora, Hayward, Huntington Beach, Imperial, Irvine, Joshua Tree, Kentfield, La Jolla, La Mirada, Lancaster, Lemoore, Loma Linda, Long Beach, Los Angeles, Marysville, Merced, Mission Viejo, Modesto, Monterey, Monterey Park, Moorpark, Napa, North Hollywood, Northridge, Oakland, Oceanside, Orange, Oroville, Palm Desert, Porterville, Rancho Cucamonga, Redding, Reedley, Riverside, Rocklin, Rohnert Park, Sacramento, Salinas, San Bernardino, San Diego, San Francisco, San Jacinto, San Jose, San Luis Obispo, San Marcos, San Mateo, San Pablo, San Rafael, Santa Ana, Santa Barbara, Santa Clara, Santa Clarita, Santa Maria, Santa Monica, Santa Rosa, Signal Hill, Stockton, Torrance, Turlock, Ukiah, Valley Glen, Ventura, Victorville, Visalia, Walnut, Weed and Woodland Hills.
Wether you are looking for an entry level or advance nursing degree, Redding offer 3 nursing degree levels including: Associate Degree, Bachelor Degree and RN to BSN.
To meet the diverse needs of Redding healthcare needs, nursing programs in Redding offer 1 nursing degrees to specialize in, including Registered Nursing.
Options for earning your nursing in Redding have never been more flexible. Redding nursing programs have become adept at offering effective alternatives for you to earn your nursing degree, no matter your life situation or schedule. You will find 1 different paths to earn your nursing degree in California including Campus.
Ranking Methodology
To create our rankings, we evaluated 1 ADN degree programs and 1 BSN degree programs in Redding. We obtained each institution's first-time NCLEX-RN passing rates, the number of students taking the test, the program nursing accreditation and more. We then compared the results against other nursing programs in Redding to provide our city rankings. View our methodology.
Online BSN Programs Liked by California Nurses
Learn about start dates, transferring credits, availability of financial aid, and more by contacting the universities below.

Compare 
Redding 
Nursing Schools
| Compare California Nursing Schools | ADN | BSN |
| --- | --- | --- |
| Number of Nursing Programs | 1 | 1 |
| Average NCLEX Passing Rate | 93.54% | 96.36% |
| NCLEX Passing Rate Range | 90.44% to 96.63% | N/A% to N/A% |
Take the next step toward your healthcare future with online learning.
Discover schools with the programs and courses you're interested in, and start learning today.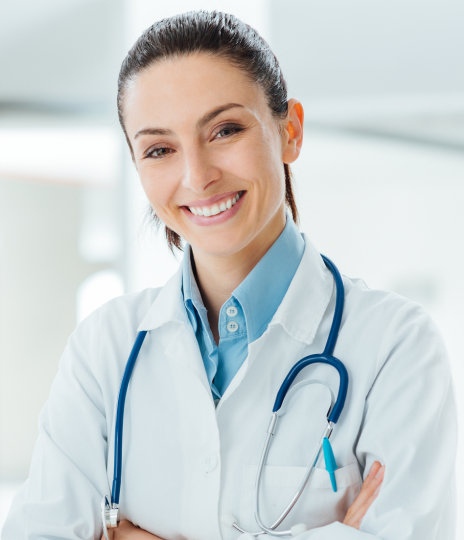 Simpson University is a private not-for-profit institution located in Redding, California. It is California's only Christian university north of Sacramento, offering undergraduate, adult, and graduate studies, seminary, and credential programs. The Betty M. Dean School of Nursing programs are CCNE accredited. Undergraduate degrees are offerings to students via campus formats in a learning environment where students can grow as lifelong learners and followers of Jesus Christ. Knowledgeable and dedicated faculty and staff use of innovative technology and a carefully constructed curriculum, including clinical experiences. The curriculum has been thoughtfully designed to produce bachelor-prepared graduate nurses who are competent and ready to provide safe and quality nursing care for those in need. The innovative strategies assist students with the professional development needed to meet the fast-paced and ever-changing healthcare environment. The high caliber of teaching that occurs within the School of Nursing, combined with the faith-infused curriculum, set this university apart from others.
Undergraduate programs – The school's pre-licensure baccalaureate program combines nursing and general education courses. Theory courses are accompanied by clinical experiences, enabling increasing learning while validating what is taught in the classroom. During the final semester, students in leadership clinicals are partnered with community healthcare leaders providing exposure to the rapidly changing healthcare environment. Students also complete a professional portfolio that showcases accomplishments and leads to increased employment opportunities. Simpson University School of Nursing also offers an accelerated Bachelor of Science in Nursing program (RN-BSN Track), catering to working registered nurses (currently licensed in the U.S.) who want to develop their professional skills. The degree expands the knowledge, skills, and attitudes of professional nursing, providing a meaningful understanding of healthcare's rapidly changing environment.
The exceptional faculty and staff of the nursing program are building the vision and future of healthcare and are prepared to "model the head, hands and heart of Jesus". They delight in the opportunity to assist nursing students with both their spiritual and professional development. The need for baccalaureate-prepared nurses is great and the Betty M. Dean School of Nursing program provides a quality education and opportunity to earn a degree that will open up tremendous professional opportunities.
Programs: Registered Nursing
Offered As: Campus
State Rank BSN: 19
National Rank BSN: 122
Average NCLEX Passing Rate (BSN):
Program Accreditors: CCNE
State Rank ADN: 27
National Rank ADN: 101
Average NCLEX Passing Rate (ADN): 96.63%
Programs: Registered Nursing
Offered As: Campus
State Rank BSN: 24
National Rank BSN: 195
Average NCLEX Passing Rate (BSN):
Program Accreditors:
State Rank ADN: 43
National Rank ADN: 174
Average NCLEX Passing Rate (ADN): 90.44%
Sources: The State Board of Nursing from Each State, U.S. Department of Education: College Scorecard, U.S. Department of Education – OPE, National Center for Education Statistics, Bureau of Labor Statistics