RN vs BSN Education
In the United States, there are three different educational programs in becoming a registered nurse. The three different types of nursing programs and nursing schools are; Diploma programs, associate's degree programs and baccalaureate degree programs. All programs prepare students to take the national exam for registered nurses NCLEX. NCLEX stands for National Council (of State Boards of Nursing) Licensure Examination. The differences between the programs are the amount of education and course you take and the length of time to complete the program.
Nursing Programs That Might Interest You
Learn about start dates, transferring credits, availability of financial aid, and more by contacting the universities below.
Diploma and associate programs will take 2-3 years to complete
Baccalaureate program will take 4-5 years to complete.
One major difference between the programs is the amount of classes required for a BSN Degree for Nursing. For example, nutrition is a core competency requirement for nursing education. In a baccalaureate program, students will often take a 2 or 3 credit nutrition class. In a diploma and ADN programs, nutrition content is often integrated thought-out the different nursing classes, and although the content is covered it is not a separate class. Nutrition is often a class that a diploma or ADN nurse will need to take in an RN to BSN program.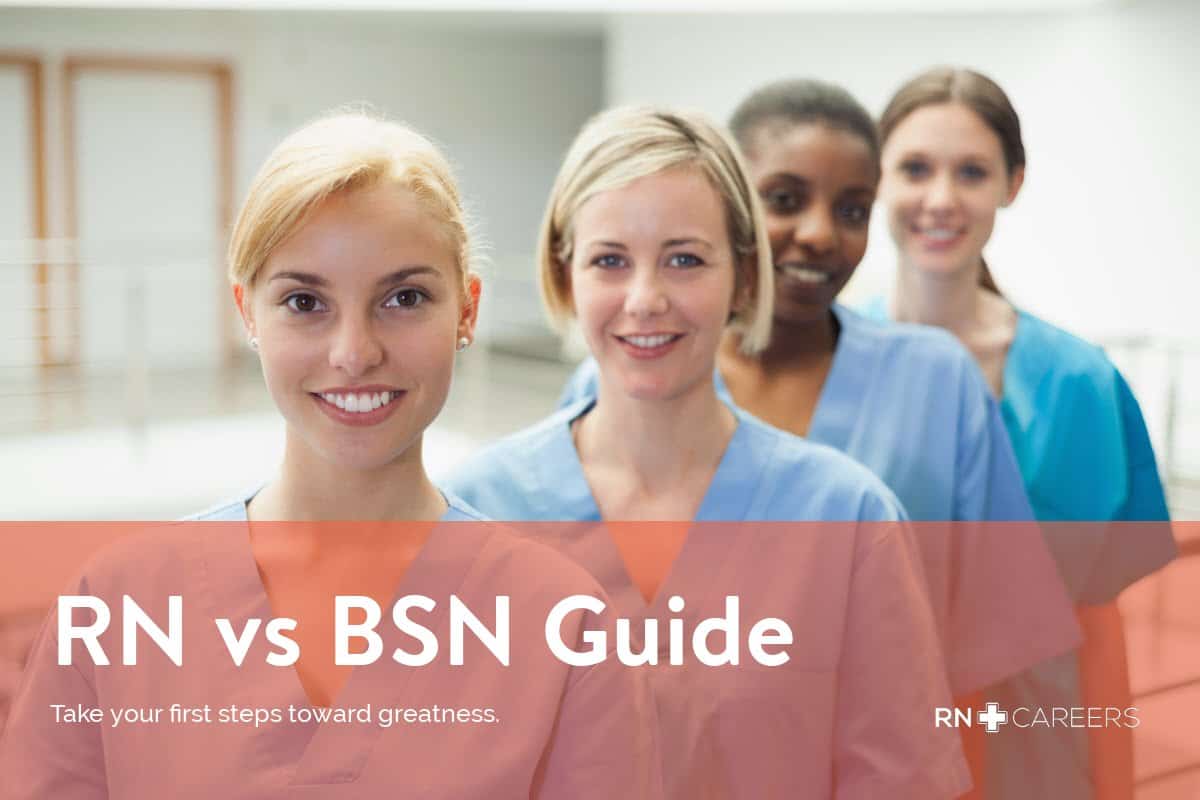 RN vs BSN Work and Career
All students who pass the NCLEX exam and become a registered nurse. All programs prepare nurses to practice at an entry level nursing position. However, there are fundamental differences in work and job opportunities between the educational preparation of an RN with a BSN degree and RN with an ADN or Diploma degree.
The differences in job opportunities are usually not significant at the beginning of a nurse's career or if you work in an area with an extreme shortage of registered nurses. All nursing programs prepare nurses to care for patients in the hospital setting.
The difference in opportunities comes later as the nurse considers the opportunities for career advancement, for positions that are highly competitive, and/or for positions that are beyond bedside nursing. The BSN has had a more expansive educational preparation, their education prepares them for a broader scope of nursing and includes essential aspects such as management, leadership, community, and case management to name a few.
RN vs BSN Salary
American Association of Colleges of Nursing (AACN) statistics from January 2014 show that the average salary for an RN was $66,620, while the average for BSN-educated RNs was $75,484. Learn more about RN Salaries.
RN vs BSN Career Advancement
One major incentive for getting a BSN is for the many career advancement opportunities. Hospitals and healthcare organizations are now listing a BSN as a requirement for many positions including some entry level positions. This is a major change from previous positions "preferring" nurses with a BSN and now many "requiring" a BSN degree.
As this change occurs registered nurses with a diploma or an ADN degree will have a much harder time obtaining positions than an RN with a BSN. Nurses with a BSN degree will be able to apply for a greater number of positions and have a much easier time getting a position. This will soon change the landscape of where nurses can work and soon fewer
Diploma and ADN nurses will be working in hospitals and will be working in other healthcare sectors, such as skill nursing facilities and nursing homes. Having a BSN also can mean a difference in pay. According to the U.S. Bureau of Labor Statistics, the average annual income for a registered nurse working in a hospital $71,640, and the average annual income for a registered nurse working in a skilled nursing facility is $62,440.
Another serious concern for non-BSN nurses are fewer job options, even in a hospital. If hospitals and healthcare institutions are moving towards having available positions requiring a BSN degree in nursing, then nurses without a BSN may be stuck in their current position and not able to change departments or specialties. Issues with morale can occur because BSN nurses with only a few years' experience may be chosen for specific positions over nurses without a BSN despite their years of experience.
Take the next step toward your healthcare future with online learning.

Discover schools with the programs and courses you're interested in, and start learning today.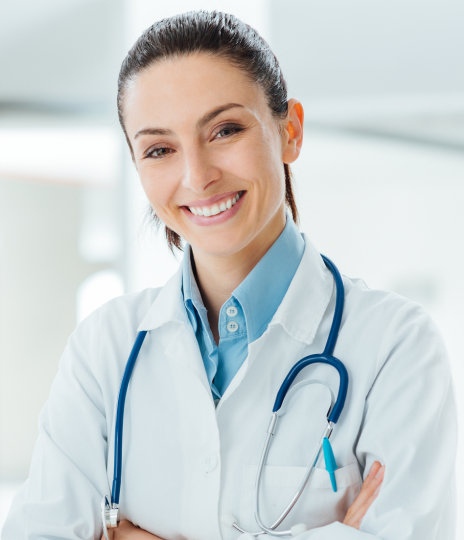 Meredith Scannell CNM, MSN, MPH, PhD-student has extensive experience in critical care nursing and women's health. She is a certified nurse-midwife, earned a diploma in nursing in 1995 received a Master's Degree in Public Health and became a Certified Nurse Midwife in 2006, earned a Master's Degree in Nursing in 2008 and currently perusing a PhD. She has extensive background working in critical care areas internationally in Boston, London, UK and Melbourne, AU. As a certified nurse midwife she has worked and the North Shore birth center delivering babies in a home like setting and at Beverly hospital. She has extensive educational background including specialized legal training and preparation to prepare as expert testimony. She holds two Masters degrees: a Masters degree in Nursing from the University of Medicine and Dentistry of New Jersey and a Masters degree in Public Health from Boston University School of Public Health. She has presented as an expert panelist at the International Meeting on Simulation in Healthcare.
Sources: 50 State Boards of Nursing, University Websites, U.S. Department of Education, Bureau of Labor Statistics. Ranking Methodology.