Concordia was originally founded in 1926 as a high school . It has since grown to become a fully accredited undergraduate college. The most popular majors at Concordia University include their Health Professions and Related Programs along with Business, General Studies and Humanities and Psychology.
Concordia is ranked one of the top nursing school in Texas and the nation, which makes Concordia one of the best institutions in Texas.
There are three distinct tracks to obtain a BSN at Concordia University Texas including Traditional BSN, BSN Direct Entry, and and Accelerated BSN.
Traditional BSN is a four-year program in which students enter as Pre-Nursing majors and, after completing the Pre-Nursing Sequence, apply for entrance into the Nursing program to complete the Professional Nursing Sequence.
BSN Direct Entry secures a spot in the Nursing program for qualifying freshmen while they complete the Pre-Nursing requirements.
Accelerated BSN is suitable for students who have previous college experience in a non-nursing field.
Concordia University-Texas nursing school is a private not-for-profit institution located in Austin, Texas. Its nursing programs are CCNE accredited.
Degree types you can earn at Concordia University-Texas include Registered Nursing, and the school provides it offerings to students via campus and online formats. The level of nursing programs offered to nursing students include Accelerated BSN, Bachelor and RN to BSN level degrees.
For nursing students in Texas, the average NCLEX passing rate for ADN programs is 85.50% and for BSN programs is 87.76%.
The average national NCLEX passing rate for ADN programs is 85.48% and for BSN programs is 87.22%.
The latest NCLEX passing rates, and RNCareers' ranking for Concordia University-Texas is
Research the Concordia University-Texas nursing program. Compare it to the other nursing programs offered in Texas, to online nursing programs and to nursing programs offered in the United States for:
State Rank
National Rank
NCLEX Passing Rate
Programs Offered
Award Levels Offered
Nursing Programs Recommended by Our Education Experts
Learn about start dates, transferring credits, availability of financial aid, and more by contacting the universities below.
Cities in Texas Offering Accredited Nursing Schools
In-state nursing schools are preferable to out-of-state programs as your tuition and logistics for attending school will be considerably less than if you attended school out-of-state. Online nursing schools are also an options.
If you are not finding the right nursing program in Austin or want to compare nursing schools from other cities in Texas? Compare average NCLEX scores, in-state and out-of-state tuition costs as well as schools with strong alumni networks. The following is a list of cities in with accredited nursing programs in Texas: Abilene, Alvin, Amarillo, Arlington, Athens, Austin, Baytown, Beaumont, Beeville, Belton, Big Spring, Brenham, Brownsville, Canyon, Carthage, Cisco, Clarendon, Corpus Christi, Corsicana, Dallas, Denison, Denton, El Paso, Farmers Branch, Fort Worth, Gainesville, Galveston, Hillsboro, Houston, Huntsville, Keene, Kerrville, Kilgore, Killeen, Lake Jackson, Laredo, Levelland, Lubbock, Lufkin, McAllen, McKinney, Midland, Mount Pleasant, Odessa, Orange, Paris, Pasadena, Plainview, Port Arthur, Prairie View, Ranger, San Angelo, San Antonio, Stephenville, Sweetwater, Temple, Texarkana, Texas City, The Woodlands, Tyler, Uvalde, Vernon, Victoria, Waco, Weatherford, Wharton and Wichita Falls.
Compare Texas Nursing School Rankings
| Compare Texas Nursing Schools | ADN | BSN |
| --- | --- | --- |
| Number of Nursing Programs | 58 | 44 |
| Average NCLEX Passing Rate | 85.50% | 87.76% |
| NCLEX Passing Rate Range | 54.35% to 100.00% | 71.22% to 97.96% |
| Best Ranked School Details | ADN Rankings for Texas | BSN Rankings for Texas |
Concordia University-Texas
11400 Concordia University Dr., Austin, TX - 78726
(512) 313-3000
School Information

Location: Austin, TX
Type: Private Not-For-Profit
Programs Offered As: Campus and Online

NCLEX Ranking - BSN

Avg. NCLEX BSN Passing Rate: 99.15%
State Rank BSN: 3
US Rank BSN Programs: 7
Nursing Program Information

Programs Offered: Registered Nursing
Award Levels: Accelerated BSN, Bachelor and RN to BSN
Program Accreditors: CCNE
Take the next step toward your healthcare future with online learning.
Discover schools with the programs and courses you're interested in, and start learning today.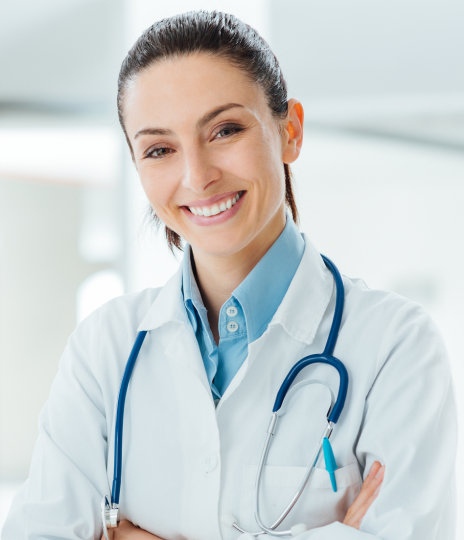 Sources: The State Board of Nursing from Each State, U.S. Department of Education: College Scorecard, U.S. Department of Education – OPE, National Center for Education Statistics, Bureau of Labor Statistics