About Nursing Schools in District of Columbia
It is estimated that the District of Columbia could experience a large shortage of nurses by the year 2020. Registered nurses have the possibility of filling larger roles in the healthcare system as time progresses. Nurses are encouraged to pursue higher education in order to face the added responsibilities that will come with an evolving healthcare system. It is recommended that approximately 60 percent of RNs obtain a BSN or higher in order to meet the needs of the healthcare institutions in today's market. However, only 37 percent of the registered nurses in Washington D.C. have done so. There are only a handful of programs in Washington D.C. that offer RN to BSN programs and they will be discussed in more detail in an upcoming section.
In our District of Columbia RN program guide, find rankings for both ADN and BSN Degree programs, tuition costs, NCLEX passing rates, and more. Research key District of Columbia RN Program information to help you compare program metrics and to apply to best RN program for your career in nursing.
In the State of District of Columbia, nurses are helping to change the face of healthcare. To ensure that they have the best education and preparation for future health care challenges, registered nurses need to graduate from a state-approved associate's degree in nursing program or a BSN degree program.
Nurses who graduate from an RN program can obtain certification in over 100 nursing specialties, go on to earn an RN to BSN or RN to MSN degree.
BSN degree holders have options to earn an Advance Practice Register Nursing (APRN) degree and become a Nurse Practitioner (NP), or earn an advanced degree for a career in any number of nursing leadership roles such Nurse Educator or Clinical Nurse Specialist.
District of Columbia RN Program Comparisons: ADN vs BSN
| Compare RN Programs | ADN | BSN |
| --- | --- | --- |
| Number of Nursing Programs | 1 | 5 |
| Average NCLEX Passing Rate | 60.43% | 81.86% |
| NCLEX Passing Rate Range | 57.10% to 66.20% | 31.37% to 99.01% |
| Average Net Price | $14,830.00 | $26,050.80 |
| Average Net Price Range | $14,830.00 to $14,830.00 | $14,830.00 to $35,611.00 |
| Average Student Loan | $9,750.00 | $22,948.20 |
| Average Student Loan Range | $9,750.00 to $9,750.00 | $9,750.00 to $35,501.00 |
| See Additional Detail | ADN Rankings for District of Columbia State | BSN Rankings for District of Columbia State |
Best Ranked RN Programs in District of Columbia
To help nursing students in their search for a top RN program, the education experts at RNCareers.org publish their annual findings of the best nursing schools for both District of Columbia and the country. Schools ranked on our list have proven their ability to educate highly competent nurses.
To create our rankings, we evaluated 1 ADN degree programs and 4 BSN degree programs in District of Columbia. We obtained each institution's first-time NCLEX-RN passing rates, the number of students taking the test, the program nursing accreditation and more. We then compared the results against other nursing programs in District of Columbia to provide our state rankings. View our methodology. 
List of BSN Nursing Schools in District of Columbia
List of ASN Nursing Schools in District of Columbia
Become an Advance Practice Registered Nurse (APRN) in District of Columbia
RNs who wish to become advanced practice registered nurses will want to pursue any number of avenues to earn Master of Science in Nursing (MSN) degree. Earning a Master of Science in Nursing consists of graduate-level coursework and clinical practice for those nurses who wish to direct patient roles such as a nurse practitioner. You can also pursue indirect patient roles such as teaching or leadership roles, or become involved in policy, state-wide health initiatives or community engagement. There are many clinical and non-clinical avenues that an RN with MSN can pursue.
Become a Nurse Practitioner (NP) in District of Columbia
Learn how to become a Nurse Practitioner (NP) and research schools in District of Columbia offering the following high paying nurse practitioner specialties:
Learn about Doctor of Nursing Practice (DNP) Degree.
Online NP Programs Recommended by Our Education Experts
Learn about start dates, transferring credits, availability of financial aid, and more by contacting the universities below.
District of Columbia  RN Licensing Requirements
In order to gain licensure in Washington D.C. nurses must complete a nursing program that has been approved by the D.C. board or an agency in one of the other fifty states or Canadian Province. There are additional requirements that must be met by a nurse that has been trained internationally.
RN License by Exam
In addition to passing the NCLEX examination, nursing candidates must also submit the following:
Official transcripts or a letter of recommendation
Passport-type photos
Application fee of $187
If the requirements are met, the candidate will receive a practice letter, which is good for up to 90 days. This letter will not be issued to candidates that have attempted the NCLEX exam previously. Candidates are encouraged to take the NCLEX exam within 90 days of the time he/she applies to the Board. A time limit extension will only be issued when the candidate can prove good cause. Applications close within 90 days, which is a shorter time span than most of the other states.
However, registering for the test itself is a whole separate step. The candidate must register, pay the required fees, and wait to receive authorization to test. Candidates are expected to pass the exam within three years of first eligibility, which is determined by the graduation date.
RN License by Endorsement
An RN who is licensed in one of the other 50 states or territories can apply for licensure through an endorsement. This is, of course, as long as the candidate has already passed the NCLEX exam. The candidate will also need to provide verification and a $230 fee for the application.
RN License for Nurses Educated Abroad
A nurse who was trained internationally is required to take an exam through CGFNS and will be in possession of the certificate before applying to the Board. A candidate will need to demonstrate English proficiency through examination unless English was the only language of instruction.
State Board of Nursing
Department of Health
899 N. Capitol Street, N.E., 1st Floor
Washington, DC 20002
(202) 442-5955
District of Columbia State Board of Nursing
Fees:
Initial licensing fee, RN: $187
License renewal (every two years), RN: $145
Nurses play a critical role in addressing challenges every day. Registered nurses with a BSN degree have a significant advantage over a candidate with an Associate's degree. It could be the ultimate factor in landing a new position with better pay. The median wages for registered nurses working in the District of Columbia are $75,000.
RN Salaries in District of Columbia
The Arlington-Alexandria nonmetropolitan area has approximately 8,000 more RNs than the metropolitan area.
Source: BLS, Department of Education, State Board of Nursing, Nursing School Websites.
[one_half]
Take the next step toward your healthcare future with online learning.
Discover schools with the programs and courses you're interested in, and start learning today.

[/one_half]
[one_half_last]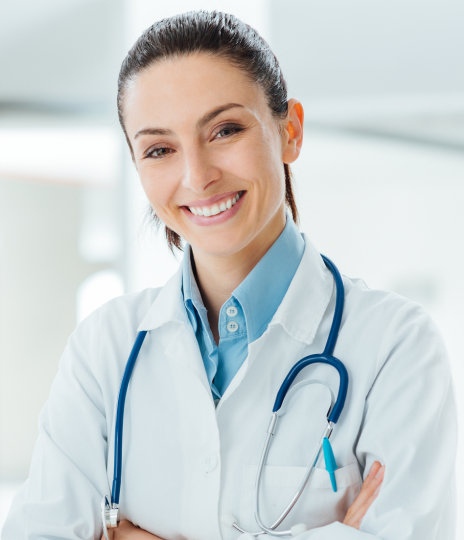 [/one_half_last]