Why Choose to Become an RN Online?
There are very few disadvantages to taking an online RN Nursing program. The online learning experience can benefit your future when choosing an accredited program that meets quality standards set by relevant accrediting agencies. An accredited online RN Nursing program will provide more job opportunities in the healthcare field. Every time you start a new class in your preferred course you are ensuring more nursing opportunities for your future.
Online Nursing Programs That Might Interest You
Learn about start dates, transferring credits, availability of financial aid, and more by contacting the universities below.
How Long is an Online RN Program
An advantage to completing your RN Nursing program online is the convenience it provides. An online RN Nursing program will take two- four years to complete. An exact course duration will be determined by you. With the help of an academic advisor you will be able to choose the program that is workable for your schedule and responsibilities. Family, work, and household responsibilities are every day demands that are taken into consideration when you decide to further your education. An online RN Nursing program will provide the freedom and security to make your educational experience workable. The pressure is solely on the student to perform the duties provided by the professor and institution. That being said, your time will still be your time.
First Steps
After making the decision to further your education you will need to research accredited online programs. Make phone calls to ensure the information is credible. Ask questions! After finding the school of your choice you will need to contact an academic advisor to start the orientation process. Financial aid is available for those who qualify. Keep in mind that most RN Nursing programs online are less costly than traditional campus RN programs. Filling out the financial aid application is easy. The academic advisor will walk you through it if needed. A positive factor in choosing to complete an online RN Nursing program is that there is no waiting list. Once the paperwork is filled out you are on your way to becoming an RN.
Let's Get Started
There are a lot of concerns about the teacher/student dynamic in an online program. If you are wondering, yes, it can be beneficial to have a professor online. Although you cannot physically view the professor he/she is available by classroom interaction, private messages, classroom messages, emails, text messaging, and phone calls. Having a professor that you can contact at your convenience is a plus because on-site programs will have specific times and dates that you can interact with your professor. The professor can still answer questions in a timely manner, assist in providing tutoring resources when needed, and available to answer questions and concerns despite face-to-face interaction. An online professor has the responsibility to interact, guide, listen, and "cheer you on" by providing positive reinforcement.
Online Coursework
The coursework that one will study is online through online tutorials, lectures, videos, and classroom. The coursework is designed a little different than an on-site campus because there is no professor in front of you. Despite the difference of how the coursework is delivered, the coursework is very similar to the coursework used in on-site classrooms. RN Nursing programs will require some form of hands on experience in order to receive the skills needed. It is valuable to seek a scheduled class or lab on-campus. Students should seek out internships or volunteer contributions within your community.
Costs of Attending an Online RN Program
Social Costs
Some students attend an LPN to RN online program at a university, work 40 hours a week, and barely get enough sleep every night. They often do not have time to hang out with friends. Be sure to prepare yourself for the social "costs" of attending your program. By managing your time efficiently you will have time for relaxing and socializing. Even if you can only go out with friends once a month – it's important to maintain social connections.
How to Pay for an Online RN Program
Self Pay
Every RN online program offers the option to pay for your tuition yourself. This option is the most expensive, but incurs the least amount of debt. This option is rarely used because everything is due up front at the beginning of the semester. Most RNs do not have tens of thousands of dollars waiting around for education costs. However, some schools will work with you to create a payment plan. You will still have to pay the full cost of tuition yourself, but the amount is broken up into several payments. You will usually make these payments over the course of the semester. Depending on the program, it may be possible to only take one or two classes at a time. It is much easier to afford one or two classes, rather than four. Don't worry if you cannot afford to pay for your LPN to RN online program yourself. There are many other options available. These include scholarships, work study programs, federal student aid, and student loans.
Scholarships
There are many nursing scholarships available to cover the expenses of LPN to RN online programs. Helpful websites from nursing organizations like AACN offer comprehensive scholarship resource lists. We found 4 great scholarships almost any undergraduate nursing student can apply to and we have an RN Careers Education Scholarship we are proud to offer.
Work Study Programs
Most public and some private universities offer federal "work study" awards. You need to speak with your program's financial aid office to find out if your university gives work study. Work study programs allow students to work part time while going to school. The amount that you receive for your work depends on their federal award amount, and the job that you do. Jobs can be on or off campus. Federal regulations limit the amount of hours you can work depending on your award amount and your school's preferences. Jobs are given based on your area of study. You can opt in to receive a work study award while filling out your Federal Application for Student Aid, or FAFSA.
Federal Student Aid
The Federal Application for Student Aid, or FAFSA, is an application that US college students can fill out. The US Department of Education then determines your eligibility for school funding. You can fill out the FAFSA with help in your school's financial aid office. You can also fill it out yourself on the FAFSA.GOV website. The most common school grant is the Pell Grant. The maximum award amounts change yearly. For the 2015–16 school year the maximum Pell Grant award is $5,775. The actual amount that you receive depends on several things. This includes financial need, cost of attendance, enrollment status, and how long you plan to attend school. You can see all of this information and more on the StudentAid website.
Sum It Up!
Can you become an RN online? Absolutely! Obtaining an online RN Nursing degree requires a little leg work to find a school that upholds accreditation and reputability. It also takes a little patience getting through the paperwork before beginning class. After that you are ready to start your journey to becoming an RN online. The interaction within the classroom is more open and personal despite the fact that fellow students and professors are not right in front of you. Students join together to make the classroom experience a positive one by interacting with one another. In some cases, teams are assigned which allows the students to interact outside the virtual classroom. Just as many life experiences have an impact on your life, earning an RN will have a dramatic effect on many aspects of your life. That first step will open many doors in the medical field.
Take the next step toward your healthcare future with online learning.

Discover schools with the programs and courses you're interested in, and start learning today.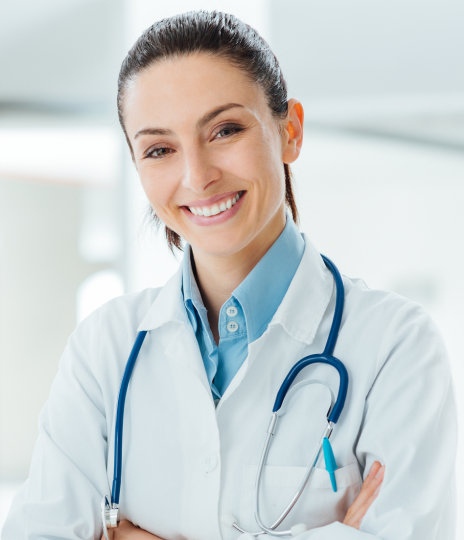 RNCareers.org Staff Writers are nurse educators, nurse practitioners, RN and LPN freelancers and part time writers. They are passionate about sharing their nursing expertise and helping nurses like you.
If you are in a position to help nurses with your writing, and you'd like to find out more about contributing to our site, reach out using the contact us form.
Sources: 50 State Boards of Nursing, University Websites, U.S. Department of Education, Bureau of Labor Statistics. Ranking Methodology.