Nursing can be tough – not just physically, but emotionally as well. As nurses, we often work long hours without a bathroom or lunch break, rarely get a chance to take a sip of water and are constantly being pulled in multiple directions by our patients, doctors and supervisors. By the end of the shift, we're often physically and emotionally exhausted. At what point does normal nursing stress progress to nursing burnout?
Online Nursing Programs That Might Interest You
Learn about start dates, transferring credits, availability of financial aid, and more by contacting the universities below.
How to Recognize Nursing Burnout
According to Nurse Together, burnout is defined as the "…frustration, loss of interest, decreased productivity, and fatigue caused by overwork and prolonged stress." Nursing burnout can have a trickle-down effect on all aspects of our lives, from physical illness, emotional issues, and poor relationships with coworkers. Not only that but it can cause low morale amongst the department, which compounds to make the feelings and symptoms associated with burnout even worse.
Nursing burnout has a laundry list of symptoms. According to Nurses Neighborhood, physical symptoms include:
Depression
Insomnia
Hypertension
Headaches
Increase irritability and agitation
Addictions
In addition, the nurse at work may notice that he or she does not enjoy their job any longer, feels negatively towards their work, and may even become detached from their job and patients. So, what can be done to prevent and/or treat nursing burnout?
How to Prevent / Treat Nursing Burnout
There are a number of tactics to combat nursing burnout. Using all of these tactics, or a combination of a few, can decrease the symptoms associated with nursing burnout, or possibly prevent it from occurring in the first place.
Diet… with stress comes emotional eating. Finding a way to deal with stress instead of eating our feelings is key. Emotional eating makes us feel bad, which can make the associated nursing burnout symptoms worse. Eating a healthy diet is a great way to feel better about ourselves.
Exercise… rather than going home and ruminating on the problems of the shift, hit the gym. Take a walk. Take a dance class. Do something that is enjoyable that will also work off the negative energy. Start small and take a walk on breaks.
Try out yoga… according to Jennifer Larson of Nurse Zone, yoga helps to calm the body and mind. In fact, "A 2012 study by a team of researchers from UCLA found that a short daily practice helped caregivers of Alzheimer's patients reduce their stress levels." MindBodyGreen outlines multiple types of yoga. Hatha yoga may be helpful for reduction of stress associated with nursing burnout; this type of yoga uses slow movements and poses. Restorative yoga also is great for the stressed-out nurse – it focuses strictly on relaxation.
Ten Tips for keeping your nursing career thriving – Consider these ten tips for new nurses to set up and keep your nursing career thriving. Being mindful of them can give you the needed long-term perspective for maintaining a healthy nursing career.
Take breaks… we're all allotted a certain amount of time for breaks during our shifts; the problem with nursing is that we're so busy that we don't use them! Take those breaks – eat lunch away from the office or the nurses' station, grab a coffee and take a short walk, or just take a seat and do something that is not related to the job.
Have a short-term goal… according to Brittney Wilson of The Nerdy Nurse, going into the shift with a goal can lessen stress. According to her blog post, "If constantly work to improve yourself as a nurse you're less likely to get bored. You're often likely to inspire those around you to do the same, which will boost morale." This could be something as simple as going out of the way for a patient or a co-worker.
Avoid gossip… Wilson also states that avoiding the workplace gossip can keep morale boosted in the workplace. She states, "If others are talking negatively about a coworker and ask you to chime in, you may feel tempted to be a part of the crowd and join in on the conversation. I urge you to refrain. While this may seem like a good idea at the time, it can only serve to harm you and the morale of your workplace." Think about it – talking negatively about a coworker doesn't rise anyone up. While it may feel good to commiserate with coworkers, it can eventually come back to haunt the gossipers.
Take a vacation… don't let that PTO or personal leave days go to waste! Not only does a vacation feel good, it puts distance between the stress of the work environment and the person experiencing burnout. While it may not solve the problem, it can certainly shift the mindset when returning to work!
Don't go it alone… according to Rebecca Hendren of Health Leaders Media, employee assistance programs (EAP) are in place in most organizations and they can be used to directly prevent nursing burnout. EAP programs offer "…free and confidential assessments, short-term counseling, referrals, and follow-up services to employees who have personal and/or work-related problems. EAPs address a broad and complex body of issues affecting mental and emotional well-being, such as alcohol and other substance abuse, stress, grief, family problems and psychological disorders." Basically, EAPs are available for the nurse suffering from burnout, or from any other type of mental or emotional problem.
Change it up… if the nurse has done all he or she can, but is still extremely unsatisfied with their job, there is no shame in changing directions. The burnout associated with the current job

may be an indicator that this isn't the "one" and it's time to try out a new branch of nursing. Switch to a different unit, try a job in a clinic, take a position that is not in direct patient care, maybe even go back to school to pursue a higher degree – all are ways to change it up. For the nurse that is scared to leave their comfort zone for fear that it may not be better somewhere else, speak to managers of different departments and inquire about cross training or picking up shifts to test the waters.
Nursing burnout is inevitable in the field of nursing. However, if the proper steps are taken, we can prevent it from happening. We can also decrease the symptoms associated with burnout. Nursing does not have to be a stressful, emotional affair.
Take the next step toward your healthcare future with online learning.

Discover schools with the programs and courses you're interested in, and start learning today.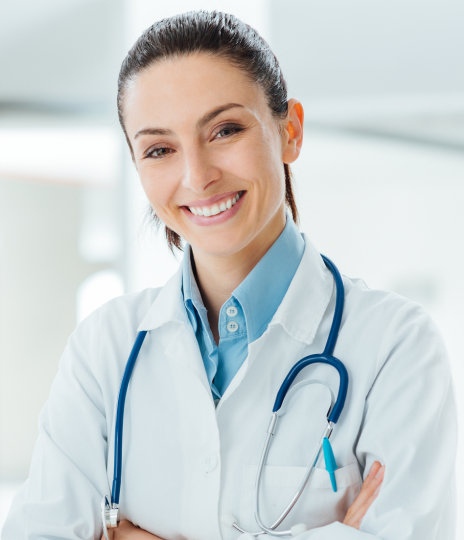 Krystina is an RN with a varied background. She has worked on a telemetry unit, an allergy/immunotherapy clinic and is currently working in diabetes education, pursuing her Certified Diabetes Educator (CDE) certification. She has traveled the long road to her bachelor's degree – she began her nursing career as an LPN, graduating from a local university. She pursued first her ADN, then BSN from Excelsior College.
Sources: 50 State Boards of Nursing, University Websites, U.S. Department of Education, Bureau of Labor Statistics. Ranking Methodology.