Introduction to How to Pay for Nursing School
There is no denying that paying for college can be expensive. However, not following your career goals can be even more expensive. How to pay for nursing school should not keep you from following your dream of becoming a nurse. Considering that your lifetime earnings will be one million dollars more than someone who holds merely a high school diploma or GED, earning an advanced degree now seems like a small price to pay for a lifetime of larger pay and opportunity. Whether you attend college part-time or full-time, at a two-year or four-year degree program, or even at a short-term certificate program, you will need to figure out how to pay for your education.
Generally, you can keep the cost of higher education lower by attending a public, state supported, college or university rather than a private school. No matter where you end up attending nursing school, you can get a quality education form a public four-year college or universities, a two-year community college, or a private vocational or certificate program. Public and private institutions offer everything from a CNA certificate to a Master's level nursing degree. Fortunately, wherever you decide to prepare for your career in nursing, chances are very good that financial aid will be available to you. However, bear in mind that by attending a fully accredited institution you will enjoy the broadest spectrum of financial aid opportunities available to you.
Online Nursing Programs That Might Interest You
Learn about start dates, transferring credits, availability of financial aid, and more by contacting the universities below.
Estimate the Cost of Attending Nursing School
As you weigh your educational options, it is important to have an accurate estimate of how much your total education cost will be and how much financial aid you will need while you attend school. Financial aid counselors use the term "Cost of Attendance" or COA as a way to calculate all your expenses while you are a student. The COA includes both school and living expenses and is used by your school to determine your financial aid package. Some of the expenses that you might need to estimate may include:
Tuition and fees
Books and supplies (calculator, notebooks, etc.)
Computer or computer access
Uniforms (while doing your clinical assignment)
Health insurance (and other professional liability insurance that you may need while doing your clinical assignment)
Transportation
Living expenses (including rent/mortgage, utilities, food, etc.)
Monthly debt payment (car, credit card, other school loans)
Child care
Miscellaneous (travel, entertainment, clothing)
Calculating all of your expenses including the ones not listed above pays off in the long-run. Not only will you be less stressed about financial issues while you attend school, you will have the needed resources to successfully complete your program.
Think of financial aid as a compilation of resources comprised of loans, grants, scholarships, savings, tax-credits, tuition-reimbursement, tuition remission, work, and charity. There are many sources of financial aid including both federal and state government, the school you are attending, civic groups, private institutions, charitable organizations, and private sources like family or personal resources through savings and work. Here is our list for how to pay for nursing school.
What is the Cost of Nursing Programs?
When you are considering how to pay for nursing school, be sure to check all of your options, even ones that may not seem obvious. Here we list some common and not so common ways for you to pay for nursing school.
The cost of RN-BSN programs can vary from school to school. Most of the classes typically cost according to their credit hours. If a school charges $300.00 per credit and most class are either 3 or 4 credits, then each class will cost between $900.00 and $1,200.00 dollars. The school may also have an additional fee when applying to the school such as an application fee. There may also be other fees associated with the school for other school related activities or resources. When searching for schools to determine the cost research and ask about any additional cost associated with the application process or other fees. To get an accurate estimation of the total cost of the program you should calculate the total cost of the program, including any fees, books, parking fees, computer hardware and software, which you may need to purchase.
Transfer All Class Credits Earned Over the Years
Most schools will accept a certain amount of college credits that will be accepted as transfer credits and applied toward the program. There may be certain criteria that need to be met, such as a specific grade received or specific class taken within a certain period of time. It is worth thinking about all classes you may have taken over the years and request the transcript to be sent. This may save you in the end several hundreds of dollars and time. For each class that is transferred and accepted is one less class you will need to pay for and take. Even if you do not think that a class will transfer it is worth researching. In some cases classes taken as an elective or for a different degree can transfer in as an elective. Additionally, some schools will accept close transfers, so if a school requires a class in world culture as a requirement and you took a class the meets the requirement of world culture, then that can transfer in. Additionally, some nurses have taken advance credentialing for specific nursing skills at a college, as long as you receive college credit for the course then there should credits earned that could be transferred in. It is helpful to think about all college classes and request transcripts and set up a meeting with the school academic adviser to see what credits can and cannot be transferred into the program.
How to Pay for Nursing School with Scholarships
One great way to help with the cost of school is applying for scholarships. Scholarships are monies which are awarded to students and most often do not require any commitment or repayment of the funds back. In some cases, scholarships can be competitive, so it is important to read all the requirements of the scholarship and make sure that you follow the instructions and include any required documents and recommendations. There are many different scholarships available, check with your professional nursing organization, nursing union, local community scholarships, and employer if they have scholarships available.
Scholarship Resources
How to Win Nursing Scholarships
If you plan and organize your application process, you will be able to apply to many of the scholarships that you qualify and have a better chance of winning a scholarship to help pay for your nursing school. When it comes to applying for many scholarships, don't start from scratch every time you apply. Make your own scholarship packet that includes your current resume, essay template, and recommendations. Each nursing scholarship organization has their own criteria for awarding money. Most of them want to know how and why your are committed to the field of nursing. They want concrete examples of volunteer work, how you overcame personal challenges, experiences that have shaped your career goals, or situations where you demonstrated leadership or initiative. Other criteria might be based on your financial need, academic merit, community involvement, or social and organizational affiliations. When you know this information, it is easier to write one standard essay template, and then alter it depending upon the specific criteria wanted by the funding organization.
Repayment of Nursing School Loans
Another option to consider is applying for a repayment loan. A repayment loan is a program in which money is given to the student or the school to help pay for the education and in return the students may have to work for a certain amount of years in a certain location. One popular repayment loan is the HRSA Health Resources and Services Administration Nurse Corps Scholarship program. This federal program awards money to students in return for services of employment in hospitals or communities where there are nursing shortages or underserved populations. Typically, more money is awarded when you agree to work more years of service. Many hospitals may also have their own repayment loan. Checking with your local hospitals and if they do have a repayment loan find out the specific details, you may be required to work for that particular hospital for a set period of time.
How to Pay for Nursing School with Tuition Reimbursement
Work tuition reimbursements are programs developed by employers to help their employee pay for school. The employer determines the amount of funding available. Each employee will have specific criteria that need to be met to be eligible for tuition reimbursement. Funding amount may depend on your employment status, such as part-time or full-time. You may be required to obtain a certain grade to be eligible for reimbursement and maintain your employment with the hospital for a set period of time.
FAFSA

Overview for

BSN

Programs

​FASA stand for the Free Application for Federal Student Aid. There are different types of federal financial aid such as grants and loans which you may be eligible for. Your FAFSA will determine which types of federal financial aid may be available to you so it is important to complete your FAFSA. The FAFSA may be filed online at http://www.fafsa.ed.gov.
​FAFSA

and Student Aid Deadlines for

BSN

Students

Each state has its own deadline date for completing the FAFSA. You can check the deadlines at: https://fafsa.ed.gov/deadlines.htm. It is important to check your states deadline date and make sure that you fill out the application before that date. Applications filed after the deadline date may not be processed and then you may not be eligible for federal grants and loans. If you have questions about the form you can also check with your school's financial aid officer and they often can help answer questions.
Grants
Grants are based on demonstrated financial need along with satisfactory academic progress while you are a student. Sources for government grants include:
Federal Pell Grant
Federal Supplemental Education Opportunity Grant (SEOG)
State Sponsored Grants
Categorical Tuition Waivers
Tuition waivers are granted by some states and include people who fall into designated categories such as veterans, those who are age 60 or older, Native Americans, and members of the National Guard. Sources for tuition waivers include:
Tuition Waiver/Cash Grant
Work-Study Programs
Usually located on campus, a student can earn a set amount of money in a work-study job. The work-study amount is determined based on financial need.
To find out more about any of the above resources, go to the Higher Education Information Center's website or call them at (617) 536-0200.
Tuition Reimbursement
This is one strategy to take a step approach toward your career in nursing. You can start out as a CNA and then work and study for your LPN or RN. Your employer may offer a tuition reimbursement program if your course of study is in a field related to your job. Generally, an employer will require you to pay for your tuition upfront and then reimburse your tuition expenses once you have met or exceeded the employer set academic standards which are often a "C" or higher or a "pass" in a pass/fail grading system. Employers will also use work status such as full or part-time, and length of service when offering tuition reimbursement as a benefit to their employees.
Tuition Remission
Tuition remission is an employer benefit where the employer pays for some of the cost of attending school as long as the employee meets the eligibility criteria. Unlike tuition reimbursement, many tuition remission policies pay for school cost up-front so that the employee does not accrue an out of pocket expense.
Tax Credits
The Lifetime Learning Tax Credit and the Hope Scholarship Tax Credit are the two most common tax credits for students. However, you can not receive both tax credits at the same time for the same person.
The Lifetime Learning Tax Credit can be claimed for qualified tuition and school-related expenses for each student in the taxpayer's family. The maximum credit a taxpayer may claim is $2,000. In other words, the credit is equal to 20 percent of the taxpayer's first $10,000 out-of-pocket tuition and related expenses.
The Hope Scholarship Tax Credit can be claimed for qualified tuition and school-related expenses for each student in the tax payer's family. The student must be enrolled half-time and be in either the first or second year of a post-secondary educational program that will lead to a degree or certificate. The maximum credit a taxpayer can claim is $1,500 for each student in the family.
Loan Default
A common barrier to receiving financial aid is a loan default. Unpaid federal loans will automatically disqualify you for additional aid in the future. Organizations such as American Student Assistance can help you clear your credit history. They staff a program called Bright Beginnings that will put you on a path of "loan rehabilitation." The program requires realistic monthly payment plan by which you can begin to pay off your former loan. If you can consistently meet your former loan payments over a twelve month period in a "timely and consecutive" manner, you will be reinstated, your credit status will be changed, and you will be eligible to apply for more student loans. Contact the Payment Advisory Services Department ASA, 800-343-2120 at or check their website at www.amsa.com for more details.
U.S. Citizenship and Financial Aid
You are considered eligible for financial aid if you are a US citizen or an eligible non-citizen. To be an eligible non-citizen, you must be a U.S. permanent resident and have an Alien Registration Receipt Card (I-551); be a conditional permanent resident (I-551C), or an other eligible non-citizen with an Arrival-Departure Record (I-94) from the U.S. Citizenship and Immigration Services (UCIS). In the eligible non-citizen category, you must be able to prove one of the following designations:
Refugee
Asylum granted
Indefinite parole
Humanitarian parole
Cuban-Haitian entrant
The many financial aid options available to nurses can make paying for nursing school much more affordable than you think. No matter what your personal situation, paying for an education with financial aid assistance is something you can do. The life time earning of nurse holding a bachelor of science in nursing compared to someone with a high school diploma or a GED is over one million dollars. While the cost of education seems expensive, it is even more expensive to ignore your career goal because of your current economic limitations.
CLEP

Options for Nursing Classes

One thing you want to check with your program is if there are opportunities for skipping specific RN to BSN classes. Some of the courses you will take may be one that you have already mastered the information. Take nutrition for an example. This may be a class that the college is requiring that you take, however you may find that you already know the content of the course. In some circumstances their options where you can skip the course. This usually requires that you pass a test on the information that would have been given in the course. You will find that this can save you lots of money because you will be taking a test in lieu of taking an entire course. Please be aware that taking a test may have a fee associated with it so you will want to find out about this as you are inquiring about skipping options.

[one_half]
Take the next step toward your healthcare future with online learning.
Discover schools with the programs and courses you're interested in, and start learning today.
[/one_half] [one_half_last]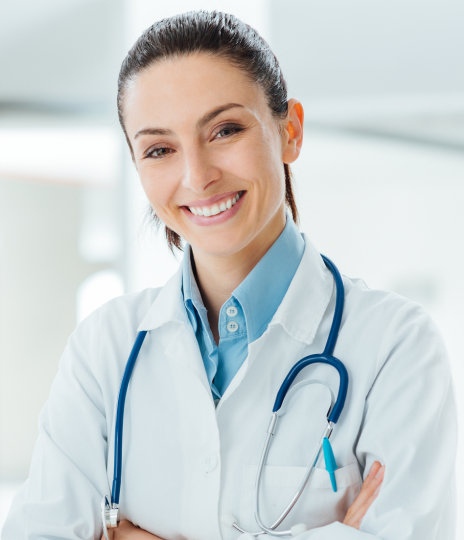 [/one_half_last]