Tompkins Cortland Community College is located in Dryden, NY. The college offers an ACEN accredited ADN program with a focus on providing students with clinical opportunities in various health care settings. There are scholarships available exclusively to nursing students. Students may also take on an internship during the summer following the second semester of the program, as well as during the winter break following the third semester. These internships are a total of 100 to 150 hours, with guidance from a faculty mentor. The program has business partners who offer graduates from the Tompkins Cortland program positions in their medical facilities. The college is also part of the SUNY system, thereby providing students with transfer opportunities to 4-year schools and university centers. The program enrolls a new class annually in the fall.
In partnership with Guthrie Cortland Medical Center, Tompkins Cortland offers an evening nursing program in a hybrid format. There will be online instruction, as well as face-to-face and clinical experiences. In-person instruction is thrice weekly, on Monday, Tuesdays, and Wednesdays from 4pm to 10pm.
The nursing school at Tompkins Cortland Community College is a public institution located in Dryden, New York. Its nursing programs are accredited by ACEN.
Degree types you can earn at Tompkins Cortland Community College include Registered Nursing, and the school provides it offerings to students via campus formats. The level of nursing programs offered to nursing students include Associate level degrees.
For nursing students in New York, the state average NCLEX passing rate for ADN programs is 83.06% and for BSN programs is 81.94%. The average national NCLEX passing rate for ADN programs is 85.48% and for BSN programs is 87.22%.
Out of 105 nursing schools in New York, the nursing program at Tompkins Cortland Community College ranks #25 in the state, and out of more than 1,700 nursing programs nationally, it ranks #347. It's 3-year average NCLEX passing rate is 90.00%, giving the Tompkins Cortland Community College an overall grade of B.
Nursing Program Stats at a Glance for Tompkins Cortland Community College
Grade: B
NCLEX Passing Rate Average: 90.00%
New York State Rank: 25
National Rank: 347
Nursing Programs Recommended by Our Education Experts
Learn about start dates, transferring credits, availability of financial aid, and more by contacting the universities below.
Cities in New York Offering Accredited Nursing Programs
If you are not finding the right nursing program in Dryden or want to compare nursing schools from other cities in New York? Compare average NCLEX scores, in-state and out-of-state tuition costs as well as schools with strong alumni networks. The following is a list of cities in with accredited nursing programs in New York: Albany, Alfred, Amherst, Auburn, Batavia, Bayside, Bethpage, Binghamton, Binghamton, Brockport, Bronx, Brooklyn, Brookville, Brookville, Buffalo, Canandaigua, Canton, Corning, Delhi, Dobbs Ferry, Dryden, Elmira, Garden City, Geneva, Hudson, Jamestown, Johnstown, Keuka Park, Loch Sheldrake, Long Island City, Melville, Middletown, Morrisville, New York, Newburgh, Nyack, Old Westbury, Plattsburgh, Poughkeepsie, Queensbury, Rego Park, Rochester, Sanborn, Saranac Lake, Saratoga Springs, Schenectady, Selden, Staten Island, Staten Island, Stone Ridge, Suffern, Syracuse, Troy, Utica, Valhalla, Watertown and Yonkers
.
Best Online Nursing Programs for New York Students
In-state nursing schools are preferable to out-of-state programs as your tuition and logistics for attending school will be considerably less than if you attended school out-of-state. Online nursing schools are also an option.
Compare New York Nursing School Rankings
| Compare New York Nursing Schools | ADN | BSN |
| --- | --- | --- |
| Number of Nursing Programs | 60 | 58 |
| Average NCLEX Passing Rate | 83.06% | 81.94% |
| NCLEX Passing Rate Range | 37.63% to 98.24% | 42.50% to 100.00% |
| Best Ranked School Details | ADN Rankings for New York | BSN Rankings for New York |
Tompkins Cortland Community College
170 North St, Dryden, NY - 13053-0139
(607) 844-8211
School Information

Location: Dryden, NY
Type: Public
Programs Offered As: Campus

NCLEX Ranking - ADN

Avg. NCLEX ADN Passing Rate: 90.34%
State Rank ADN: 25
US Rank ADN Programs: 347
Nursing Program Information

Programs Offered: Registered Nursing
Award Levels: Associate
Program Accreditors: ACEN
Take the next step toward your healthcare future with online learning.
Discover schools with the programs and courses you're interested in, and start learning today.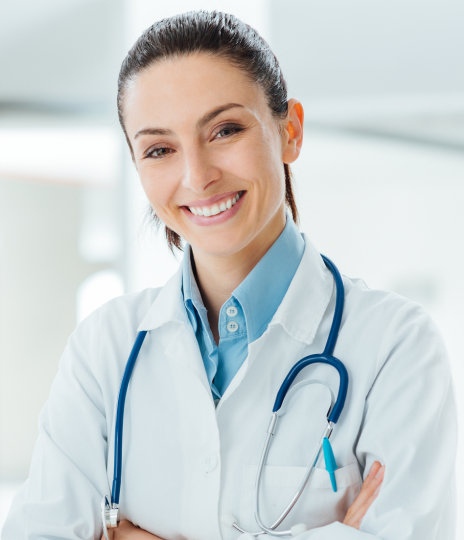 Sources: The State Board of Nursing from Each State, U.S. Department of Education: College Scorecard, U.S. Department of Education – OPE, National Center for Education Statistics, Bureau of Labor Statistics