Erie Community College is located in Buffalo, NY and is part of the SUNY consortium. They offer an ACEN accredited ADN program that focuses on preparing graduates for nursing roles in diverse settings, and their ability to provide patient-centered, quality care in a complex, dynamic society. Classes are offered at the City Campus and the North Campus. City Campus applicants must apply by September 15, while North Campus applicants must apply by February 15. Students will complete a curriculum that combines nursing theory with courses such as sociology and English composition and literature. Providing a comprehensive education is of the essence to Erie's nursing division, as their program aims to graduate nurses who are valuable team members with self-awareness and critical thinking skills, which allows them to excel in the nursing field.
Erie does offer academic and transfer counsel, providing students guidance if they choice to transfer into a BSN program upon graduation.
The nursing school at Erie Community College-North is a public institution located in Buffalo, New York. Its nursing programs are accredited by ACEN.
Degree types you can earn at Erie Community College-North include Registered Nursing, and the school provides it offerings to students via campus formats. The level of nursing programs offered to nursing students include Associate level degrees.
For nursing students in New York, the state average NCLEX passing rate for ADN programs is 83.06% and for BSN programs is 81.94%. The average national NCLEX passing rate for ADN programs is 85.48% and for BSN programs is 87.22%.
Out of 105 nursing schools in New York, the nursing program at Erie Community College-North ranks #8 in the state, and out of more than 1,700 nursing programs nationally, it ranks #164. It's 3-year average NCLEX passing rate is 94.00%, giving the Erie Community College-North an overall grade of A.
Nursing Program Stats at a Glance for Erie Community College-North
Grade: A
NCLEX Passing Rate Average: 94.00%
New York State Rank: 8
National Rank: 164
Nursing Programs Recommended by Our Education Experts
Learn about start dates, transferring credits, availability of financial aid, and more by contacting the universities below.
Cities in New York Offering Accredited Nursing Programs
If you are not finding the right nursing program in Buffalo or want to compare nursing schools from other cities in New York? Compare average NCLEX scores, in-state and out-of-state tuition costs as well as schools with strong alumni networks. The following is a list of cities in with accredited nursing programs in New York: Albany, Alfred, Amherst, Auburn, Batavia, Bayside, Bethpage, Binghamton, Binghamton, Brockport, Bronx, Brooklyn, Brookville, Brookville, Buffalo, Canandaigua, Canton, Corning, Delhi, Dobbs Ferry, Dryden, Elmira, Garden City, Geneva, Hudson, Jamestown, Johnstown, Keuka Park, Loch Sheldrake, Long Island City, Melville, Middletown, Morrisville, New York, Newburgh, Nyack, Old Westbury, Plattsburgh, Poughkeepsie, Queensbury, Rego Park, Rochester, Sanborn, Saranac Lake, Saratoga Springs, Schenectady, Selden, Staten Island, Staten Island, Stone Ridge, Suffern, Syracuse, Troy, Utica, Valhalla, Watertown and Yonkers
.
Best Online Nursing Programs for New York Students
In-state nursing schools are preferable to out-of-state programs as your tuition and logistics for attending school will be considerably less than if you attended school out-of-state. Online nursing schools are also an option.
Compare New York Nursing School Rankings
| Compare New York Nursing Schools | ADN | BSN |
| --- | --- | --- |
| Number of Nursing Programs | 60 | 58 |
| Average NCLEX Passing Rate | 83.06% | 81.94% |
| NCLEX Passing Rate Range | 37.63% to 98.24% | 42.50% to 100.00% |
| Best Ranked School Details | ADN Rankings for New York | BSN Rankings for New York |
Erie Community College-North
121 Ellicott St, Buffalo, NY - 14203-2698
(716) 851-1322
School Information

Location: Buffalo, NY
Type: Public
Programs Offered As: Campus

NCLEX Ranking - ADN

Avg. NCLEX ADN Passing Rate: 94.78%
State Rank ADN: 8
US Rank ADN Programs: 164
Nursing Program Information

Programs Offered: Registered Nursing
Award Levels: Associate
Program Accreditors: ACEN
Take the next step toward your healthcare future with online learning.
Discover schools with the programs and courses you're interested in, and start learning today.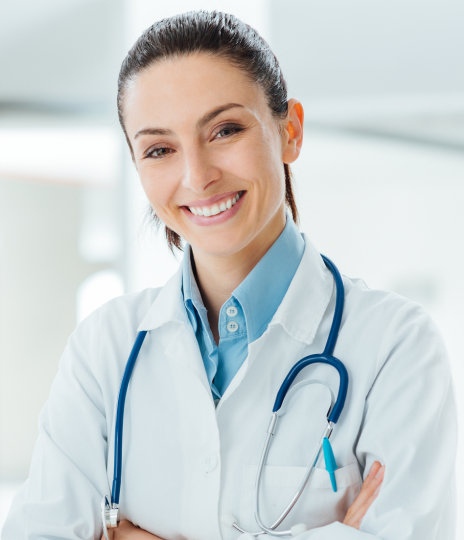 Sources: The State Board of Nursing from Each State, U.S. Department of Education: College Scorecard, U.S. Department of Education – OPE, National Center for Education Statistics, Bureau of Labor Statistics