Driven by Christian values and compassion at its core, the University of Mobile, Alabama has over 90 areas of study, with the nursing program being one of the best in the entire state. It is also currently celebrating its 60th anniversary. Offering degrees ranging from traditional BSN to Doctor of Nursing Practice, this school aims to train students for any kind of scenario they might face as a nurse. 
With a team of professors having more than 100 years of combined clinical experience, the University of Mobile has formed partnerships with numerous hospitals, Alzheimer's units, psychiatric centers, health departments, and many other areas to teach their students more than just the basics of nursing care and compassion. The school boasts that its rigorous programs will provide its nurses with all the necessary skills, knowledge, and critical thinking abilities to save lives and make a positive difference in society.
Their Centre for Excellence in Healthcare Practice or CEHP houses a state-of-the-art, high fidelity patient simulators so that the students can learn to work in real-life scenarios using the latest in medical technology. The CEHP has high-quality, realistic obstetric and medical-surgical simulation labs and skills labs that simulate real-life hospital scenarios, complete with manikins that mimic patients with multiple modalities and equipment used in hospitals. All of these work to enhance the skills of the nursing students to the point where they are highly competent and confident to work in real hospitals.
You can join University of Mobile as a freshman, transfer student, international student, or graduate student in the Fall or Spring semesters. 
University of Mobile nursing school is a private not-for-profit institution located in Mobile, Alabama. Its nursing programs are CCNE accredited.
Degree types you can earn at University of Mobile include Registered Nursing, and the school provides it offerings to students via campus and online formats. The level of nursing programs offered to nursing students include Accelerated BSN, Associate, Bachelor, Master and RN to BSN level degrees.
For nursing students in Alabama, the average NCLEX passing rate for ADN programs is 81.88% and for BSN programs is 87.72%.
The average national NCLEX passing rate for ADN programs is 85.48% and for BSN programs is 87.22%.
The latest NCLEX passing rates, and RNCareers' ranking for University of Mobile is
Research the University of Mobile nursing program. Compare it to the other nursing programs offered in Alabama, to online nursing programs and to nursing programs offered in the United States for:
State Rank
National Rank
NCLEX Passing Rate
Programs Offered
Award Levels Offered
Nursing Programs Recommended by Our Education Experts
Learn about start dates, transferring credits, availability of financial aid, and more by contacting the universities below.
Cities in Alabama Offering Accredited Nursing Schools
In-state nursing schools are preferable to out-of-state programs as your tuition and logistics for attending school will be considerably less than if you attended school out-of-state. Online nursing schools are also an options.
If you are not finding the right nursing program in Mobile or want to compare nursing schools from other cities in Alabama? Compare average NCLEX scores, in-state and out-of-state tuition costs as well as schools with strong alumni networks. The following is a list of cities in with accredited nursing programs in Alabama: Alexander City, Andalusia, Birmingham, Boaz, Brewton, Dothan, Gadsden, Hanceville, Huntsville, Jacksonville, Jasper, Livingston, Marion, Mobile, Montgomery, Muscle Shoals, Phenix City, Rainsville, Selma, Tanner, Troy, Tuscaloosa, Tuskegee and Wadley.
Compare Alabama Nursing School Rankings
| Compare Alabama Nursing Schools | ADN | BSN |
| --- | --- | --- |
| Number of Nursing Programs | 27 | 15 |
| Average NCLEX Passing Rate | 81.88% | 87.72% |
| NCLEX Passing Rate Range | 50.23% to 98.75% | 68.65% to 95.77% |
| Best Ranked School Details | ADN Rankings for Alabama | BSN Rankings for Alabama |
University of Mobile
5735 College Parkway Drive, Mobile, AL - 36613-2842
(251) 675-5990
School Information

Location: Mobile, AL
Type: Private Not-For-Profit
Programs Offered As: Campus and Online

NCLEX Ranking - BSN

Avg. NCLEX BSN Passing Rate: 96.11%
State Rank BSN: 5
US Rank BSN Programs: 103
Nursing Program Information

Programs Offered: Registered Nursing
Award Levels: Accelerated BSN, Associate, Bachelor, Master and RN to BSN
Program Accreditors: CCNE
Take the next step toward your healthcare future with online learning.
Discover schools with the programs and courses you're interested in, and start learning today.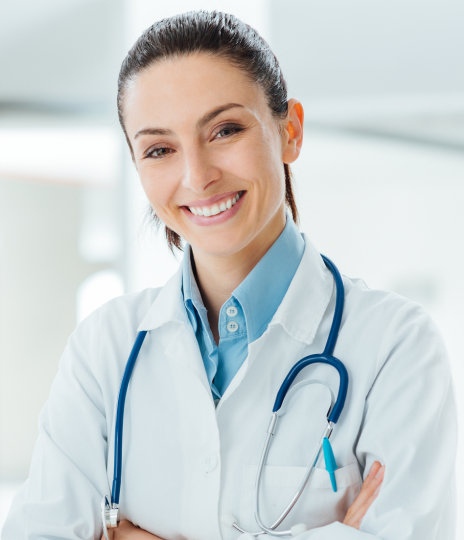 Sources: The State Board of Nursing from Each State, U.S. Department of Education: College Scorecard, U.S. Department of Education – OPE, National Center for Education Statistics, Bureau of Labor Statistics