Coastal Alabama Community College is located in Bay Minette, Alabama and is known to have one of the lowest tuition rates in Alabama. It is a is a public community college with nine campuses across southern Alabama. The current nursing school was established in 2017 through the consolidation of Alabama Southern Community College, Faulkner State Community College, and Jefferson Davis Community College.  They offer a number of nursing programs - an LPN program, a nursing mobility program (LPN to RN), and an RN program. Nursing graduates from Faulkner State Community College are prepared to be critical thinkers, practicing safely and effectively in a variety of healthcare settings.
Aiming to provide quality, affordable educational opportunities through a variety of instructional strategies, the nursing school offers two highly sophisticated simulation labs and has integrated Quality and Safety Education for Nurses (QSEN) and National League of Nursing (NLN) into their philosophy in order to provide quality nursing education that is in-step with the ever-changing global healthcare scenario.
By offering various nursing academic paths to earn an RN degree, Coastal Alabama Community College offers nursing students a way to earn a highly sought after nursing degree from one of the top educational institutions in the state.
Undergraduate Degrees
Associate Degree Nursing (RN) is a full-time day course that runs for a total of five semesters. However, students who successfully complete the first three semesters or 45 credit hours are awarded with a Practical Nursing (PN) certificate and can take the licensure examination to become an LPN. After successful completion of the five-semester program, students will be awarded an ADN, and will be eligible to take the licensure exam to become an RN.
The Practical Nursing (LPN) Certificate Program is also a full-time day course, this program runs for three semesters, and students will be eligible to take the licensure exam to become an LPN. Alternatively, graduates of this program can also apply for the Mobility (LPN to RN) program so as to complete the associate degree in nursing after they pass their NCLEX-RN.
Their Mobility LPN and Paramedics to ADN program is a day program designed for current Alabama licensed LPNs and Paramedics who want to complete their ADN.
Coastal Alabama CC (James H Faulkner State) nursing school is a public institution located in Bay Minette, Alabama. Its nursing programs are ACEN accredited.
Degree types you can earn at Coastal Alabama CC (James H Faulkner State) include Registered Nursing, and the school provides it offerings to students via campus formats. The level of nursing programs offered to nursing students include Associate level degrees.
For nursing students in Alabama, the average NCLEX passing rate for ADN programs is 81.88% and for BSN programs is 87.72%.
The average national NCLEX passing rate for ADN programs is 85.48% and for BSN programs is 87.22%.
The latest NCLEX passing rates, and RNCareers' ranking for Coastal Alabama CC (James H Faulkner State) is
Research the Coastal Alabama CC (James H Faulkner State) nursing program. Compare it to the other nursing programs offered in Alabama, to online nursing programs and to nursing programs offered in the United States for:
State Rank
National Rank
NCLEX Passing Rate
Programs Offered
Award Levels Offered
Nursing Programs Recommended by Our Education Experts
Learn about start dates, transferring credits, availability of financial aid, and more by contacting the universities below.
Cities in Alabama Offering Accredited Nursing Schools
In-state nursing schools are preferable to out-of-state programs as your tuition and logistics for attending school will be considerably less than if you attended school out-of-state. Online nursing schools are also an options.
If you are not finding the right nursing program in Bay Minette or want to compare nursing schools from other cities in Alabama? Compare average NCLEX scores, in-state and out-of-state tuition costs as well as schools with strong alumni networks. The following is a list of cities in with accredited nursing programs in Alabama: Alexander City, Andalusia, Birmingham, Boaz, Brewton, Dothan, Gadsden, Hanceville, Huntsville, Jacksonville, Jasper, Livingston, Marion, Mobile, Montgomery, Muscle Shoals, Phenix City, Rainsville, Selma, Tanner, Troy, Tuscaloosa, Tuskegee and Wadley.
Compare Alabama Nursing School Rankings
| Compare Alabama Nursing Schools | ADN | BSN |
| --- | --- | --- |
| Number of Nursing Programs | 27 | 15 |
| Average NCLEX Passing Rate | 81.88% | 87.72% |
| NCLEX Passing Rate Range | 50.23% to 98.75% | 68.65% to 95.77% |
| Best Ranked School Details | ADN Rankings for Alabama | BSN Rankings for Alabama |
Coastal Alabama CC (James H Faulkner State)
1900 US Hwy 31 S, Bay Minette, AL - 36507-2698
(251) 580-2100
School Information

Location: Bay Minette, AL
Type: Public
Programs Offered As: Campus

NCLEX Ranking - ADN

Avg. NCLEX ADN Passing Rate: 99.35%
State Rank ADN: 1
US Rank ADN Programs: 4
Nursing Program Information

Programs Offered: Registered Nursing
Award Levels: Associate
Program Accreditors: ACEN
Take the next step toward your healthcare future with online learning.
Discover schools with the programs and courses you're interested in, and start learning today.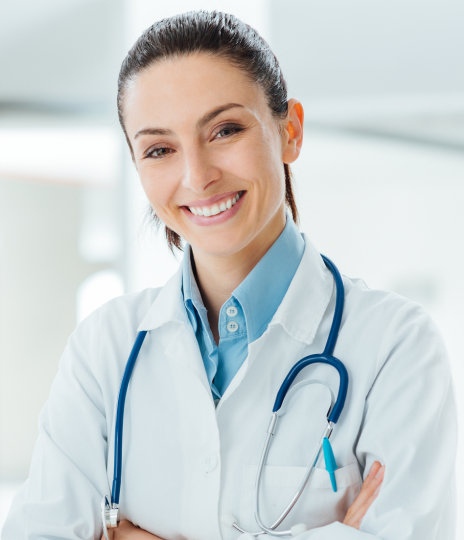 Sources: The State Board of Nursing from Each State, U.S. Department of Education: College Scorecard, U.S. Department of Education – OPE, National Center for Education Statistics, Bureau of Labor Statistics