Are you looking to research and compare nursing programs in Standish? We help you find the best nursing schools located in the city of Standish, the state of Maine, across the nation, or offered online.
In total the state of Maine offers 12 nursing schools consisting of 0 private schools which generally will be more expensive than the 8 public schools which will have lower in-state tuition costs. Within the the city of Standish there are 1 nursing schools with 0 private and 0 public schools in Standish to choose from.
Maine has 1 cities that offer accredited nursing schools. If Standish does not offer the nursing program you are looking for, you can take advantage of Maine's in-state nursing school tuition in these other cities: Bangor, Biddeford, Fairfield, Lewiston, Orono, Presque Isle, South Portland and Standish.
Wether you are looking for an entry level or advance nursing degree, Standish offer 4 nursing degree levels including: Bachelor Degree, Master Degree, Post Master's NP Certificate and RN to BSN.
To meet the diverse needs of Standish healthcare needs, nursing programs in Standish offer 2 nursing degrees to specialize in, including Family Nurse Practitioner and Registered Nursing.
Options for earning your nursing in Standish have never been more flexible. Standish nursing programs have become adept at offering effective alternatives for you to earn your nursing degree, no matter your life situation or schedule. You will find 2 different paths to earn your nursing degree in Maine including Campus and Online.
Ranking Methodology
To create our rankings, we evaluated ADN degree programs and 1 BSN degree programs in Standish. We obtained each institution's first-time NCLEX-RN passing rates, the number of students taking the test, the program nursing accreditation and more. We then compared the results against other nursing programs in Standish to provide our city rankings. View our methodology.
Online BSN Programs Liked by Maine Nurses
Learn about start dates, transferring credits, availability of financial aid, and more by contacting the universities below.

Compare 
Standish 
Nursing Schools
| Compare Maine Nursing Schools | ADN | BSN |
| --- | --- | --- |
| Number of Nursing Programs | 0 | 1 |
| Average NCLEX Passing Rate | N/A% | 97.65% |
| NCLEX Passing Rate Range | N/A% to N/A% | 97.65% to 97.65% |
Take the next step toward your healthcare future with online learning.
Discover schools with the programs and courses you're interested in, and start learning today.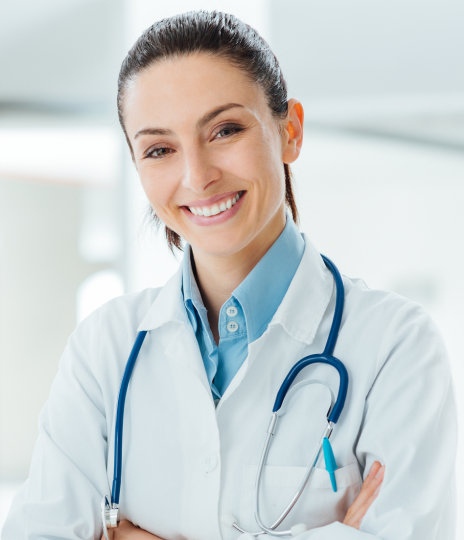 Located in Standish, Saint Joseph's College of Maine (SJCME) is a Roman Catholic liberal arts educational institution founded in 1912. Its Nursing Department has a Jeanne Donlevy Arnold Center for Nursing Innovation. The said center features enhanced and fully-equipped five simulation laboratories and new science laboratories. It also has an entire floor dedicated for student's needs through the Nursing Advising and Collaborative Learning Center. Moreover, nursing scholarships are available. Its nursing baccalaureate and master's degree programs are CCNE-accredited, with an approval from the Maine State Board of Nursing for its pre-licensure baccalaureate program.
Bachelor of Science in Nursing –  SJCME's BSN program provides a solid foundation in nursing care preparing students for demands in diverse environments. Students start nursing courses and hands-on clinical experiences in the freshman and sophomore years, respectively. Some of the hospitals where students can do clinical experiences and final capstone internship are in: Southern Maine Medical Center, Maine Medical Center, Mercy Hospital, and Mid Coast Hospital. Program graduates are eligible to take the NCLEX-RN licensing examination, in their preferred state, and are equipped to pursue graduate studies.
 Online RN to BSN – In as little as 9 months, registered nurses with a diploma or an associate degree can earn their BSN degree, given that all required general education courses are met. A 120-credit hour is required for this program, with 32-semester hours from SCME and with up to 90 transfer credits accepted. A personalized course of study will be provided for each student after completion of the transfer analysis. Program admission is on a competitive basis.
MS in Nursing – This MS in Nursing program is offered online. It can be completed in as fast as two years when enrolled full-time. Students also have the option to spread out the courses, with a maximum of five-year completion.  Available program specializations are: Adult Gerontology Acute Care Nurse, Family Nurse Practitioner/Individual Across the Lifespan Nurse Practitioner, Administration and Education.  A BSN degree is required to be admitted in the program.
Programs: Family Nurse Practitioner and Registered Nursing
Offered As: Campus and Online
State Rank BSN: 2
National Rank BSN: 137
Average NCLEX Passing Rate (BSN): 97.65%
Program Accreditors: ACEN, ACME, CCNE and COA
State Rank ADN: N/A
National Rank ADN: N/A
Average NCLEX Passing Rate (ADN):
Sources: The State Board of Nursing from Each State, U.S. Department of Education: College Scorecard, U.S. Department of Education – OPE, National Center for Education Statistics, Bureau of Labor Statistics