Are you looking to research and compare nursing programs in Lewiston? We help you find the best nursing schools located in the city of Lewiston, the state of Maine, across the nation, or offered online.
In total the state of Maine offers 12 nursing schools consisting of 0 private schools which generally will be more expensive than the 8 public schools which will have lower in-state tuition costs. Within the the city of Lewiston there are 2 nursing schools with 0 private and 1 public schools in Lewiston to choose from.
Maine has 1 cities that offer accredited nursing schools. If Lewiston does not offer the nursing program you are looking for, you can take advantage of Maine's in-state nursing school tuition in these other cities: Bangor, Biddeford, Fairfield, Lewiston, Orono, Presque Isle, South Portland and Standish.
Wether you are looking for an entry level or advance nursing degree, Lewiston offer 4 nursing degree levels including: Associate Degree, Bachelor Degree, LPN to BSN and RN to BSN.
To meet the diverse needs of Lewiston healthcare needs, nursing programs in Lewiston offer 2 nursing degrees to specialize in, including Administration, Research or Clinical Nursing.
Options for earning your nursing in Lewiston have never been more flexible. Lewiston nursing programs have become adept at offering effective alternatives for you to earn your nursing degree, no matter your life situation or schedule. You will find 2 different paths to earn your nursing degree in Maine including Campus and Online.
Ranking Methodology
To create our rankings, we evaluated 1 ADN degree programs and 1 BSN degree programs in Lewiston. We obtained each institution's first-time NCLEX-RN passing rates, the number of students taking the test, the program nursing accreditation and more. We then compared the results against other nursing programs in Lewiston to provide our city rankings. View our methodology.
Online BSN Programs Liked by Maine Nurses
Learn about start dates, transferring credits, availability of financial aid, and more by contacting the universities below.

Compare 
Lewiston 
Nursing Schools
| Compare Maine Nursing Schools | ADN | BSN |
| --- | --- | --- |
| Number of Nursing Programs | 1 | 0 |
| Average NCLEX Passing Rate | 84.17% | N/A% |
| NCLEX Passing Rate Range | 84.17% to 84.17% | N/A% to N/A% |
Take the next step toward your healthcare future with online learning.
Discover schools with the programs and courses you're interested in, and start learning today.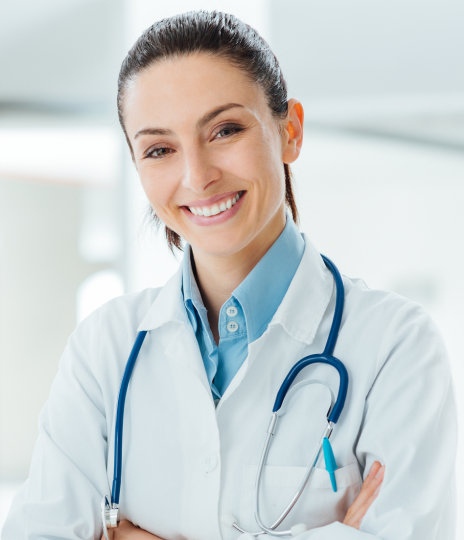 At Lewis Clark State College, nursing students are taught by qualified faculty in the classroom, laboratory, and clinical settings to develop the hands-on skills they need to begin and sustain a career as a professional nurse. The nursing program integrates education, practice, research, and service to achieve its goals. 
One of the most highly rated nursing colleges in the state and the nation, Lewis Clark State College offers multiple tracks to help students achieve their goals of becoming credible and skilled registered nurses. Students learn theoretical knowledge in state-of-the-art classrooms where they are instructed by highly skilled instructors. They also practice their practical skills in high-fidelity simulation labs where they are provided with various scenarios and situations that they might encounter in real-life practice. Upon completion of theoretical classes and skills practice in labs, students learn through clinical rotations in multiple healthcare centers in the area, where they gain experience in how to work with real patients and healthcare team members.
Undergraduate Programs: Lewis Clark State College offers multiple tracks to lead students to their BSN degree. The basic track exists for students with no previous nursing degree. There are also options for currently practicing LPNs to get certified to take their NCLEX-RN examination. 
For students in select community colleges who are currently enrolled in their AS degree, the CC to BSN track allows them to enroll concurrently in the BSN degree.  In addition, the college has an online RN to BSN track for RNs that have graduated with an associate degree or are about to graduate with one.
Programs: Registered Nursing
Offered As: Campus
State Rank BSN: 1
National Rank BSN: 137
Average NCLEX Passing Rate (BSN): 95.33%
Program Accreditors: CCNE
State Rank ADN: N/A
National Rank ADN: N/A
Average NCLEX Passing Rate (ADN):
Programs: Administration, Research or Clinical Nursing
Offered As: Campus and Online
State Rank BSN: N/A
National Rank BSN: N/A
Average NCLEX Passing Rate (BSN):
Program Accreditors: ACEN
State Rank ADN: 6
National Rank ADN: 219
Average NCLEX Passing Rate (ADN): 84.17%
Sources: The State Board of Nursing from Each State, U.S. Department of Education: College Scorecard, U.S. Department of Education – OPE, National Center for Education Statistics, Bureau of Labor Statistics