Nurses are a vital part of the healthcare system. In fact, they're just as important as doctors are. Sometimes, they're even more important on a broad scale considering how many different responsibilities and interactions with patients they have. The nation needs nurses more than ever, and that's why those who choose this noble profession usually enjoy good pay and benefits. The future is impossible to predict with total accuracy, but forecasting the nursing career path for 2022 and beyond shows that those in or entering this profession have a bright future ahead of them on many different levels.
Online BSN Programs Liked by Registered Nurses
Learn about start dates, transferring credits, availability of financial aid, and more by contacting the universities below.
Projections for the Nursing Profession
First, a quick overview of the nursing industry at large:
Median Salary: $75,330 annually
Median Wages: $36.22 hourly
Total Jobs: 3.1 million nationally
Job Growth: 9 percent
Employment Outlook
The nursing profession is expected to see approximately 200,00 new openings every year between 2022 and 2030. That's an expected average, however, as some years might be less or more. Many openings are expected due to those retiring or moving into different professions. Many nurses are Baby Boomers on the verge of retirement or slowing down their pace of life. Generation X is a much smaller generation, so they don't account for nearly as many nurses.
The projections were made before the global pandemic, so it might skew the data. However, it should only result in more job openings and not less. The situation would mean more nurses are necessary because:
There are more patients and demands.
It might expedite retirement plans among current nurses.
Healthcare services were already growing in demand because of growth in a particular segment of the population. That segment is the elderly and senior citizens. The overall population is aging, and older patients generally have more health issues than younger ones. Nurses are also needed to help care for and educate patients about chronic conditions also exploding in prevalence, such as obesity and diabetes.
Home healthcare is growing and pushing the need for more nurses. Many patients would rather be treated at home, and hospitals try to discharge patients faster than ever before as a cost-savings move. Outpatient facilities offering same-day services are also in need of qualified nursing professionals.
Pros and Cons of Near-Future Nursing
Being a nurse in 2022 or the coming years has both pros and cons:
Pros
Multiple factors are driving job growth and demand, so getting into the field is possible.
Job security is high in all states.
Becoming any kind of nurse opens the door to specializations and potential career advancement.
Cons
The global pandemic can make the profession more stressful.
Working with sick patients can mean risk of infection.
The rising costs of college or university education make the educational requirements more expensive with every passing year.
Hospital-based certification programs aren't as widely available as they once were.
Many Kinds of Nurses
There are many different kinds of nurses. Sometimes, they're categorized based on their level of education. Other times, they get delineated based on what they specifically do, in which case you could list dozens of different kinds.
If you're thinking about getting into nursing, however, then there are two categories you might want to look at first and foremost:
Registered Nurses
Nurse Practitioners
Registered Nurses
You might be more familiar with registered nurses being listed as RNs. Whether you abbreviate their title or not, they're often the crucial foundation of many healthcare operations.
Registered nurses can work in any field of specialty. They also work in all healthcare settings, from hospitals and medical offices to home healthcare and educational settings.
These professionals provide patient care and also coordinate it. They educate patients about illness, health conditions, and disease. Becoming a registered nurse usually involves a combination of an associate or bachelor's degree in nursing plus state licensing.
Nurse Practitioners
What is a nurse practitioner? Also known as an NP, a nurse practitioner is someone involved in the latest role for APRNs to see development. An APRN is an advanced practice registered nurse. The ranks of nurse practitioners have grown really fast. Despite it being the newest role, there are actually more NPs than all three of the other APRN roles collectively.
The NP role started off more overseas before it was launched in America. Many other countries had spiraling healthcare costs, a lack of doctors, or both. Nurse practitioners helped fill the need for medical professionals when their patient backlogs from there were too few. NPs help bridge the gap between nurses and doctors, and their presence can dramatically increase the number of patients who receive quality care in a timely fashion. This is especially true in rural areas and more remote regions.
Registered nurses and nurse practitioners are two of the most common nursing paths, but there are many others. When it comes to choosing a healthcare certification to further your career goals, you'll want to carefully analyze factors such as financial strains your education may place on your immediate life, the length of the program, and what kind of schedule you'll wish to have once schooling is over.
Breaking Into the Field
Whichever type of nurse is appropriate for you can depend on many factors but these two are the most common. Consider locating your nearest school or university that offers healthcare degrees and find out what type of programs are offered in your area or if you may need to relocate.
Getting into nursing focuses mostly on having the right education. You can get nursing degrees at several different levels:
There are also certificate programs run by some hospitals. This used to be a common way to enter the nursing ranks, but the availability of this has waned over time. The future of the field is mostly on those who have college degrees in nursing.
A Bright Future
Between retirements and industry growth, the overall need for many kinds of nurses will keep booming across the country. Benefits and pay already reward those currently serving as nurses, and things should only continue to improve for anyone who joins the ranks of current nurses. Job security and rewarding work await anyone who becomes a nurse in 2022, and many more professionals will be welcome in the years that follow. Breaking into the field takes an educational investment, but the salary and job security are the reward.
Take the next step toward your healthcare future with online learning.

Discover schools with the programs and courses you're interested in, and start learning today.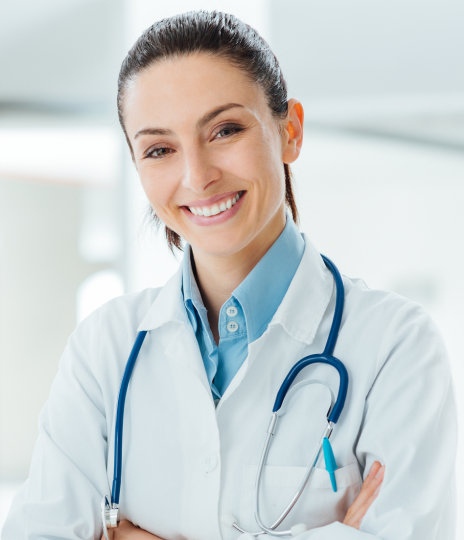 Taylor Haskings is a freelance writer born in Denver, Colorado. She graduated with a bachelor's in English from the University of Colorado, Denver. She enjoys hiking in the Colorado Rockies and loves the fine arts, such as playing the violin. Her true strengths include networking with others and expressing herself through the written word.
Sources: 50 State Boards of Nursing, University Websites, U.S. Department of Education, Bureau of Labor Statistics. Ranking Methodology.